McLaren to buy another IndyCar team? (Update)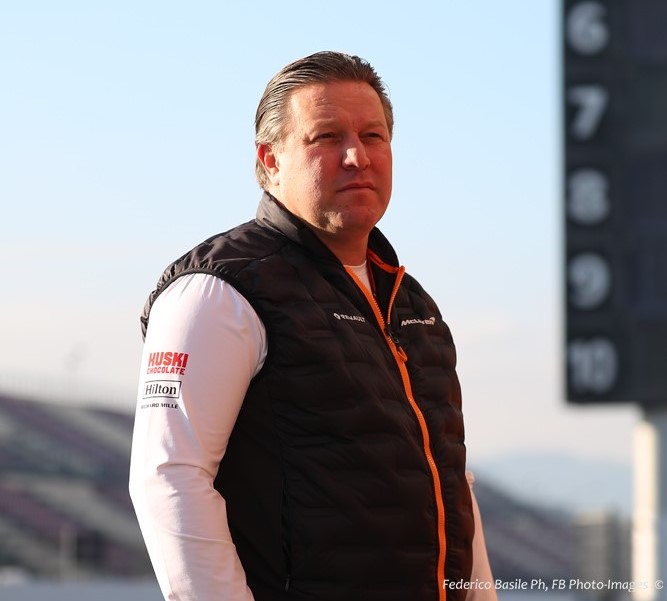 Zak Brown eyeing an IndyCar team purchase?
UPDATE The British team's chief executive Zak Brown said last month that they were interested in a full-time IndyCar presence and now the co-owner of IndyCar's Arrow Schmidt Peterson Motorsports (SPM) team, Sam Schmidt, has said that McLaren officials have held discussions with close to every team in the series about a deal.
Schmidt told to the Indianapolis Star: "I think from June to last December, (McLaren) has talked to everyone in the paddock about everything from partnerships to equity to whatever."
Speculation had been rife McLaren would table an offer for SPM after it announced a partnership with the IndyCar team's title sponsor Arrow Elections, bringing the technology giant to Formula One for the first time. Arrow also sponsors McLaren's Chevrolet-powered car that will compete at Indy 500 this month.
The rumors intensified due to SPM president Jon Flack's ties with Brown. Flack worked as global chief operations officer and president, Americas, of Just Marketing International (JMI), which Brown founded.
However, Schmidt has poured cold water on any prospect of a deal, giving a resounding "no" when asked if SPM was up for sale.
"We found a bunch of business with McLaren Automotive and did a (business-to-business) deal with the Formula One team. And that's really as far as it's gone. Literally, that's as far as it's gone… We're happy with the way things are going," he said.
Despite no firm offer from McLaren for an IndyCar team so far, Brown has said the team's entrance into the open-wheel series is "more of a when, not if."
He added: "We're doing this with a purpose and a reason, and it fits well within the McLaren Racing umbrella, and it's something I'd like to see us do in the future."
Indy Star has also reported that Brown has met with several drivers regarding the possibility of taking the wheel of a McLaren Indy car. Ed Dixon/Sports Pro Media
05/14/19 McLaren Racing has spoken to IndyCar team Arrow Schmidt-Peterson Motorsports about buying at least part of the team, according to sources, but SPM co-Owner Sam Schmidt today denied to the Indianapolis Star that the team is for sale.
McLaren is considering a full-time entry into IndyCar next year and could come in either as a standalone entry or by buying out part or all of a current team. McLaren has said that it is waiting until later this summer to make a decision on whether to enter full time for '20.
SPM title sponsor Arrow Electronics last week announced a deal to become a sponsor of McLaren Racing and business partner of McLaren Automotive and McLaren Applied Technologies, a tie-in that led to the revelation of the sale talks. Adam Stern/SBD