When the worlds of racing and entertainment collide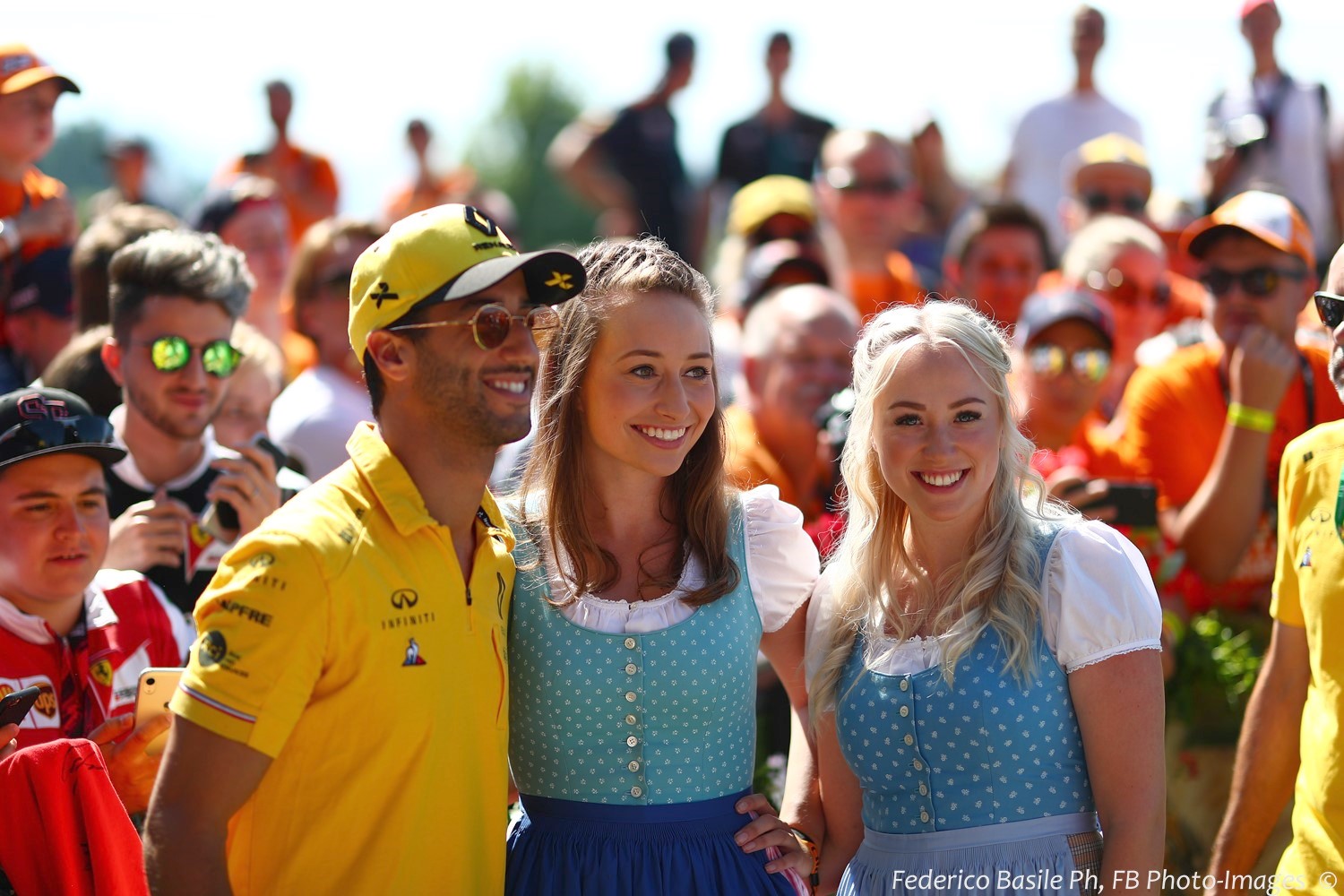 F1 drivers are like Rock Stars with huge fanbases
Get your race face on and put your pedal to the metal, because we're taking a look at the incredible effect that the world of car racing has had on all strands of the entertainment industry.
Everything from films through to leisure activities have been transformed by the phenomenal effect that race driving has had on the world. You only have to look at some commonly used idioms from the English language to spy just how influential racing has been on the world.
'In poll position', 'race against time/the clock', 'the inside track' are all perfect examples of how ingrained in society racing is.
Now, we all know that sport is one of the most popular and most lucrative industries in the world, and racing is absolutely no different. But, we were curious about what happens when the world of racing collides with another of the world's most lucrative industries… the entertainment industry.
Here, we take a look at how some of entertainment's brightest and best have been influenced by figures from the world of racing and how racing has become part of the wider cultural narrative.
Film
Rush Poster
We could wax lyrical and chat at length about how much of a debt Hollywood owes to the racing world. Let's face it, there's nothing much more exciting than a beautifully shot and well choreographed race scene in on the big screen. Racing feels almost made for the Hollywood blockbuster.
Famed director, and Happy Days alum, Ron Howard devoted his 2013 film, Rush, starring Chris Hemsworth and Daniel Bruhl, to the world of Formula One racing. Telling the story of a bitter rivalry between F1 drivers James Hunt and Niki Lauda during the 1976 season, this movie is the perfect blend and high-octane drama, great Hollywood performances and some of the slickest F1 race sequences ever committed to celluloid.
It would be remiss of us to write an article about the effect of racing on the film industry without giving a little mention to The Fast & The Furious franchise. Okay, before you say anything, we know that it doesn't concern itself with the proper sport of car racing, it's illegal street racing and heists, so it doesn't exactly give the best impression. But… if you're a fan of watching slick, souped up cars drive fast and you like a guilty pleasure movie (or 8 in this case) then this is the franchise for you.
If you like your racing movies a little more highbrow and based in real-life drama and tragedy then the documentary film Senna is an absolute must-watch. This 2010 documentary, made by director Asif Kapadia, takes its inspiration from the life of Brazilian motor-racing champion Ayrton Senna. The film uses mostly archival footage, including his home movies and, most excitingly, race footage from when he was at the peak of his career.
The film focuses mainly on his Formula One career, tracing from his debut in the 1984 Brazilian Grand Prix through to his death in an accident at the San Marino Grand Prix 10 years later. Moving and brilliantly put together, it's the perfect example of racing's massive cultural influence.
Gaming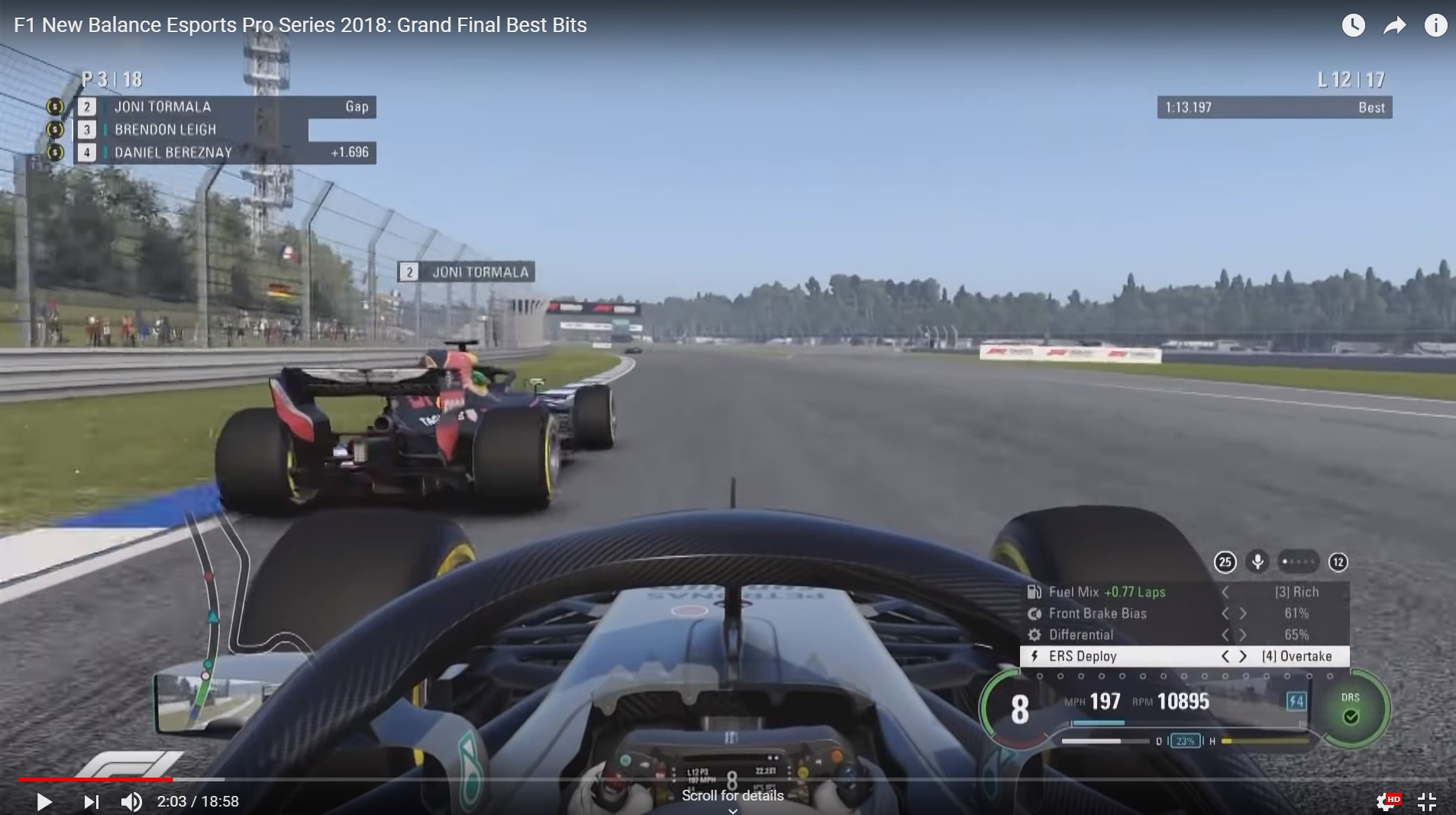 Gaming is big in motorsports and puts the fans in the driver's seat
Second only to actually driving a racing car, race-based video games are one of the biggest thrills racing fans get to enjoy. And we can't possibly talk about racing games without at least a nod to the 20+ year old classic series, Need for Speed.
The first one was released in 1994 and the most recent installment came along in 2017, so this is a franchise that's still going strong! And the beauty of Need for Speed isn't just in the variety of cars you can choose to race, or the ever-evolving graphics, it's in the career mode style of play – where you can unlock different levels, different team cars and rise up the ranks.
Another game definitely worth mentioning is Gran Turismo. It's peerless in terms of graphics and the level of detail to the massive variety of racing cars on offer in the game is second-to-none. It's another game that's become a global phenomenon and a franchise for the ages. And definitely a worthy tribute to the world of car racing.
And it's not just video games that have been inspired by the action-packed thrills of car racing. The online slot game industry has not been immune from the charms of racing. With a whole host of games inspired by racing, from rallies to Formula One, many popular slots casino are filled with racing-themed games!
Leisure
Now, while not many of us have the good fortune of being able to make a living as a race car driver, we can get close to some of those thrills. And that's because racing – or safer, slower forms of it – have become part of modern leisure culture.
For anyone who's lucky enough to have visited the beautiful Isle of Man, in the middle of the Irish Sea, will know that it's a charming place filled with plenty of gorgeous sights to see. But one of the main draws for people visiting the island is the world famous series of races that take place there during the summer months every year.
For those that enjoy bike racing , there's nothing more famous or exciting than the Isle of Man TT Races, swiftly followed by the Southern Hundred. And for those that prefer watching car rallies, there's the Manx National Rally and the Rally Isle of Man to enjoy. Being a spectator has never been so fun!
If you're not content simply being a spectator, don't worry. If you want a glimpse of the adrenaline that a Formula One racer gets to experience, then maybe a spot of GoKarting is more your thing. Whether it's a team-building day, or a stag do activity, GoKarting is becoming increasingly popular, with tracks cropping all over the place. Perfect for the racing fan or racer in training!