Team Penske races with pride at Michigan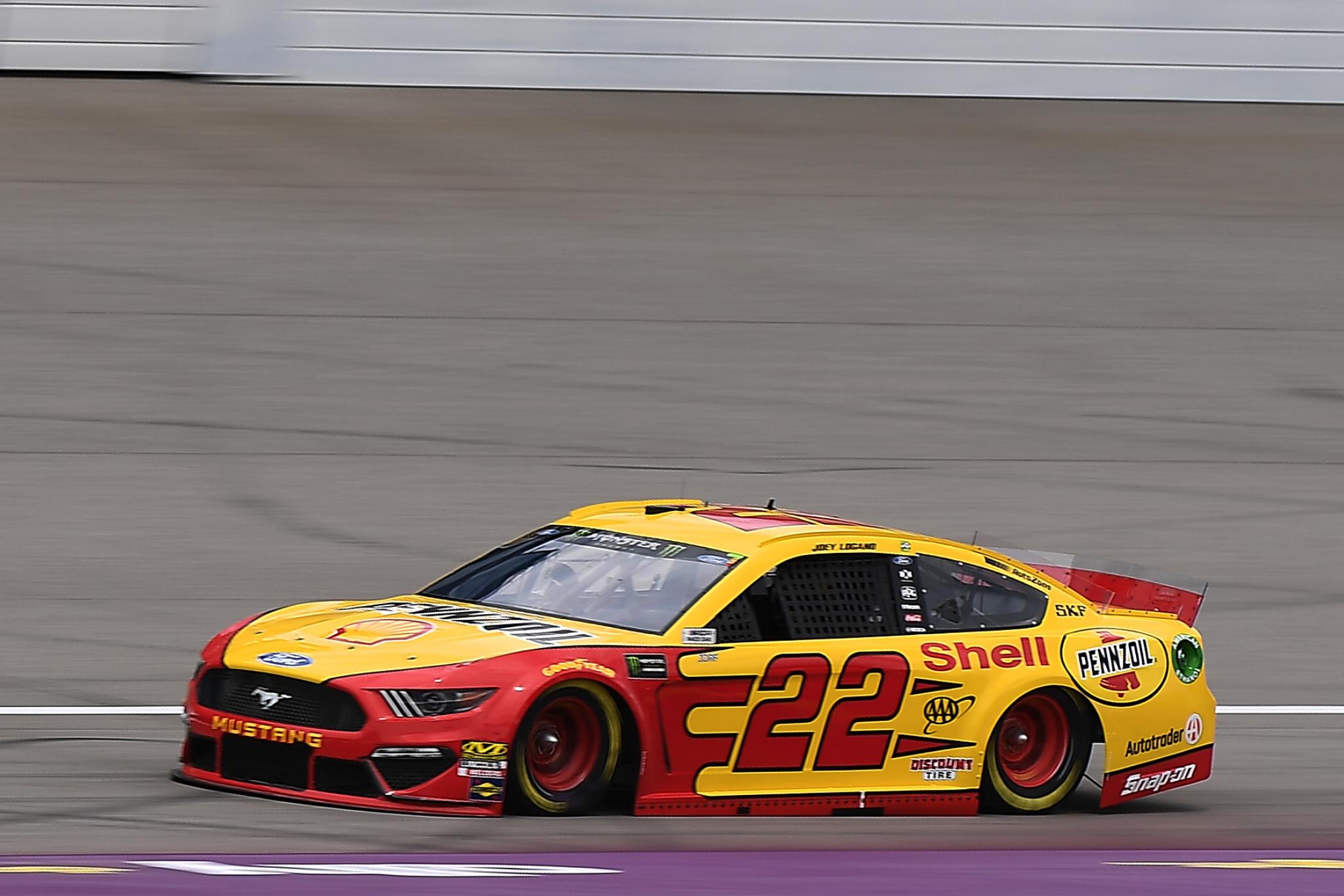 Joey Logano at Michigan
Getty Images for NASCAR
Following a five-win first half of the season for Team Penske, and substantial time atop the driver standings for defending series champ Joey Logano, this team is obviously regarded as a favorite for the title stretch.
Logano, the driver of the No. 22 Team Penske Ford, has been in a tight battle with Kyle Busch for the regular season championship – with a frustrating 23rd-place finish Sunday at Watkins Glen, N.Y. costing him the points lead for the first time in three months. He trails Busch by a scant 13 points heading into a favorable venue for the reigning champ.
But Logano can take solace looking forward. His win earlier this summer at this week's Michigan International Speedway venue was one for the record books. Logano led 163 of the 203 laps to earn the victory – check out betting on the Daytona races – the most dominating effort in the sport's long history at the track.
The work wasn't too surprising considering Logano's record at Michigan. He has three wins, 15 top-10s and six top-five finishes in only 21 starts. He's earned top-10 finishes in 12 of the last 13 races there.
All three of his wins came from the pole position – an unprecedented feat.
And while Logano has spent most of the season in a high-profile challenge atop the standings, his Penske teammate Keselowski's three-win work has been comparatively quiet yet impressive.
Keselowski is coming off a ninth-place finish at Watkins Glen last week and is ninth in the driver standings. He's finished top-10 in three of the last six races.
Michigan, however, is an innately special venue for Keselowski, who is one of two Michigan natives in this week's field having grown up in nearby Rochester Hills. He has an impressive 11 top-10 and six top-five finishes in 20 starts at the track – and was runner-up to Kevin Harvick in this race last year. A victory at this track would be not only important as the series prepares for the Playoff run, but especially sentimental for Keselowski and his family.
He finished sixth in the No. 2 Team Penske Ford this June and has three consecutive top-10 efforts heading into Sunday's race.
The organization's youngest driver, 25-year old Ryan Blaney, is coming off an eventful weekend at Watkins Glen – earning the best finish of the Penske trio, a fifth-place run.
It's the third consecutive top 10 for Blaney, who is ranked 10th in the driver standings and looking for his first victory of the season. His best finish of the year in the No. 12 Team Penske Ford is third at both Phoenix and Sonoma. He led 158 of the 500 laps at Bristol but finished fourth and he's led only nine laps in the 14 races since.
The fast Michigan two-miler has been a good venue for Blaney. He finished ninth earlier this season – his fourth top-10 in nine starts. His best finish is fourth in the 2016 August race. He was fifth in this race last year.
[adinserter name="GOOGLE AD"]