McLaren didn't deserve to make the Indy 500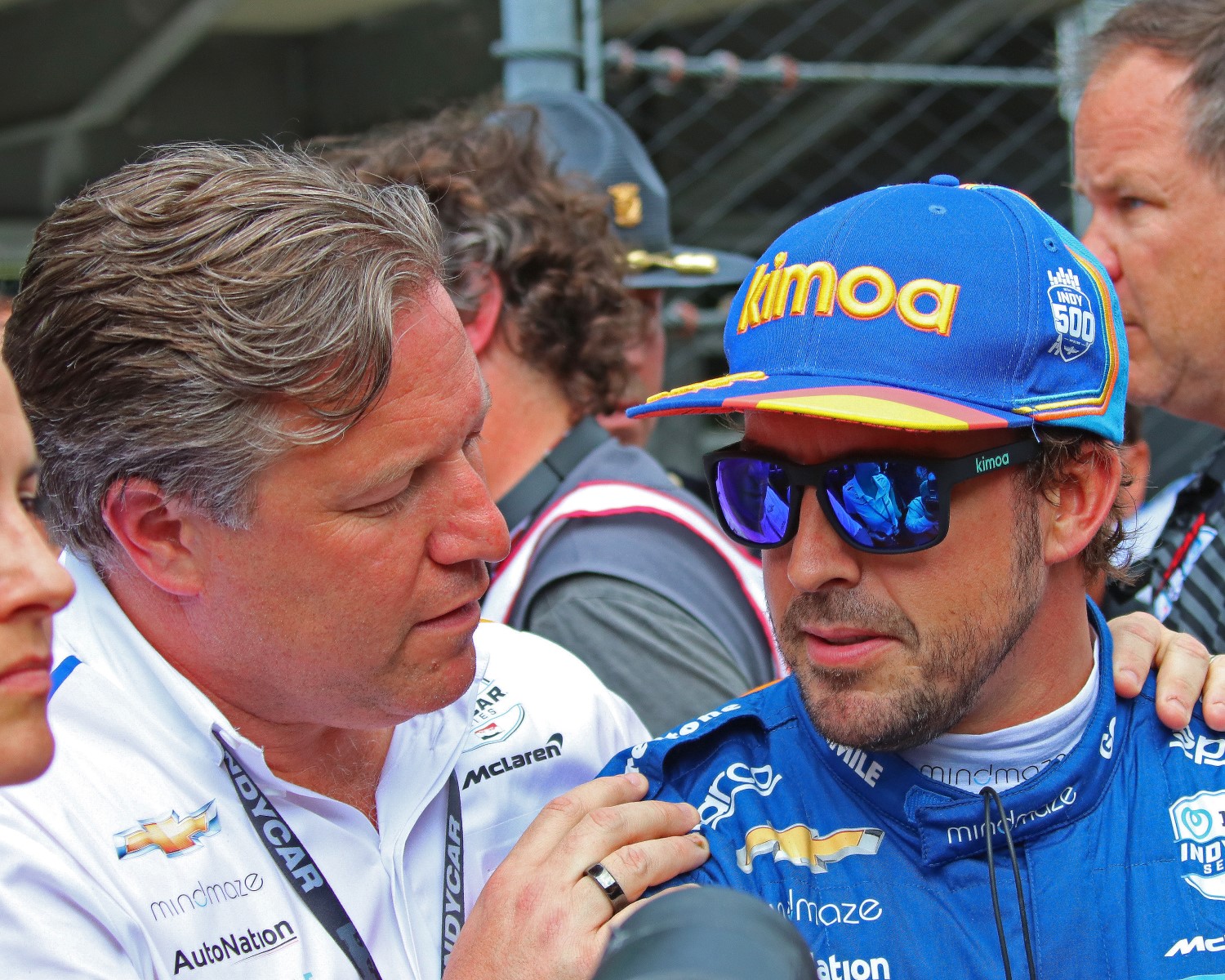 If Zak Brown (L) doesn't lose his job over this debacle, certainly Bob Fernley, who headed up the effort, will.
McLaren looked like a bunch of rank amateurs at Indy this past week and most could see there was a good chance they would miss making the Indy 500 from the day they unloaded.
By the slimmest of margins, Fernando Alonso missed making the field of 33 cars for the 103rd running of the Indianapolis 500 scheduled for Sunday. Kyle Kaiser posted a 4-lap average of 227.372 while Alonso's was 227.353; a difference of just 0.019 mph was the difference between the 33rd and 34th place cars as part of the Last Row Shootout. Kaiser was in. Alonso was out.
Anyone watching what was going on in the McLaren garage since the day they arrived at Indy could see they were unprepared. Zak Brown put Bob Fernley in charge of the IndyCar program. The same Bob Fernley that failed miserably in F1.
The whole McLaren effort has been beneath Alonso. The preparation around him, which turned strange Sunday morning when Alonso's team, desperate, acquired dampers and setup from Andretti Autosport ahead of Sunday.
When Alonso crashed on Wednesday, which was his fault, it took the team two days to get his backup ready. Other teams had their backups ready the next day, or sooner.
After failing to be fast enough on Saturday, it's Sunday morning and after working on Alonso's car all night Saturday, his crew sent a car onto the track Sunday morning that was sitting too low, scraping the pavement, shooting sparks. They pulled the car from the track, made adjustments, and sent it back onto the track.
[adinserter name="GOOGLE AD"]More sparks.
Meanwhile James Hinchcliffe crashed qualifying Saturday, but his team had his backup car, still with a road course setup, ready to go the next day. Hinch's crew were eating a slice of pizza ready to go Sunday morning.
Around the corner was Alonso's garage. It's 3:30 pm, and the McLaren crew is scrambling. One crew member is lying on his back under the front of the car, adjusting something. Two are working on the rear, where the sparks were shooting. A fourth is on the side of the car, holding a wrench and yelling:
"How long do we have?"
All of a sudden out comes a fifth crew member. And a sixth. And a seventh guy from behind a wall. Now an eighth.
They swarmed the car like bees to honey.
Alonso went out to qualify and, as we now know, they missed the show. The faces within the team were long. Some looked like they might cry.
McLaren's Pride Pummeled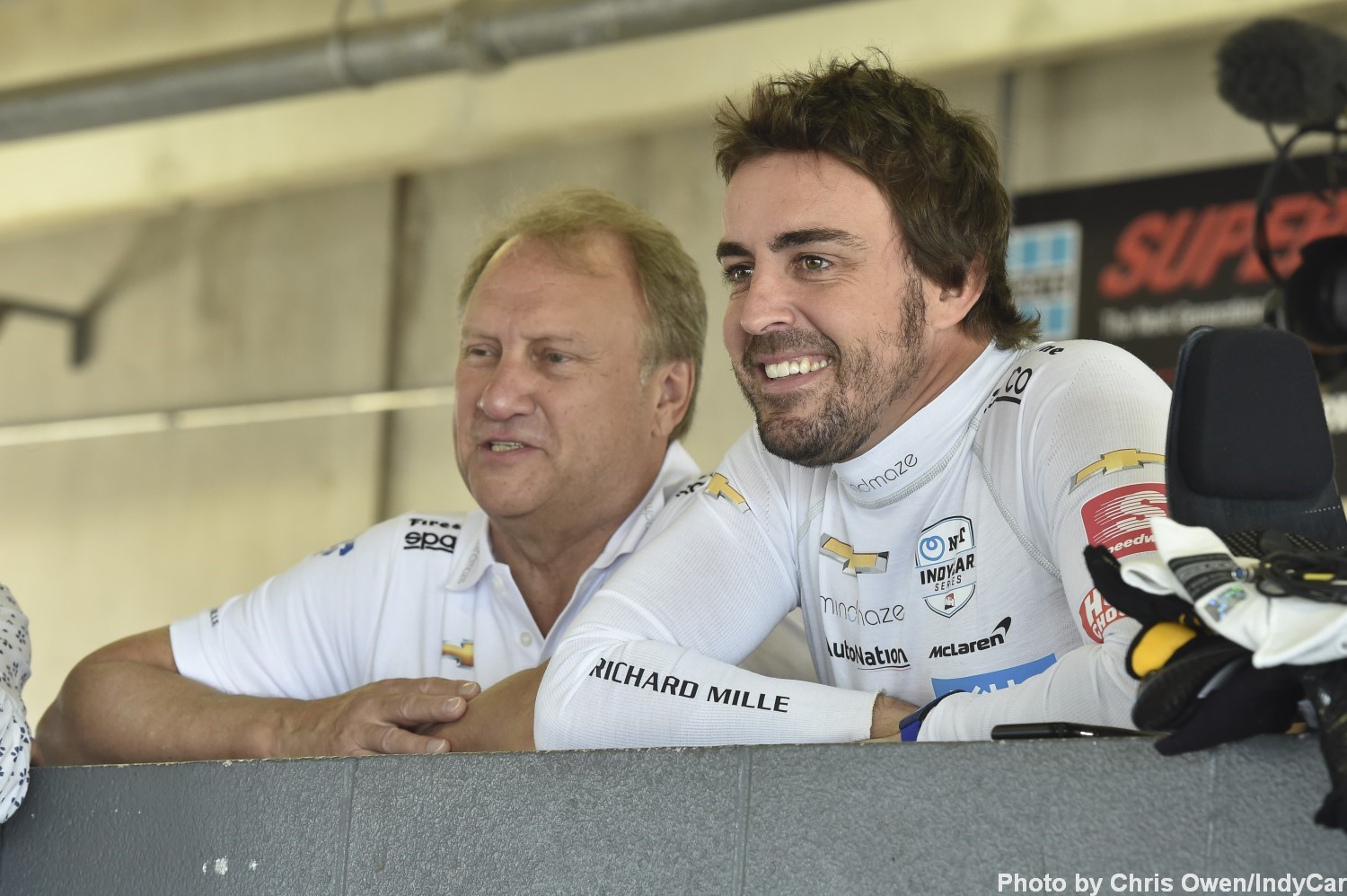 Fernley and Alonso
This was a team that had come to Indianapolis Motor Speedway for Alonso to challenge for the triple crown. Not to leave a week before the show. The atmosphere inside the team had been tense, the fear had been growing that Alonso might not qualify, but there was still a stunned realization when it happened.
"This has been a very emotional and difficult experience, not only for me but for the whole team," sporting director Gil de Ferran admitted afterwards. "In my 35 years of racing, actually a few more, this is the most painful experience I've ever had.
"There's a mixture of emotions going on inside of me, but we are racers. We respect this place. This is one of the toughest challenges in racing. I want to come back tomorrow. I want to fight. I want to come back tomorrow and fight. This is incredibly painful."
It had all started going wrong on Wednesday, when Alonso crashed heavily during practice, clearly Alonso's mistake.
"As Dario Franchitti said, there's those who have been in the fence and those who will be in the fence, so he's done that," Zak Brown said afterwards. "I think he actually felt kind of macho about the whole 'I hit an Indy wall'!"
But did it really matter? The car was never fast enough. The decision to hook up with Carlin, which failed to qualify 2 of their 3 cars, was the first mistake. But no other Chevy team wanted to work with McLaren. The Andretti-Honda team wanted to, but McLaren and Alonso burned their Honda bridges in F1. With that said, clearly the Chevy engines are making more HP (top qualifiers all Chevy powered), so you can't blame Chevy.
The problem was, McLaren was not as prepared as it should have been with its back-up car, and the whole of Thursday's running was lost. By Friday morning, it was playing serious catch-up, and the team's lack of experience compared to those it was fighting with was beginning to show.
"This is a very difficult sport. We certainly didn't underestimate the challenge. We knew this was going to be a tremendously hard challenge. I've been here before. I've seen some incredible people not make the race. So we were certainly very aware of how difficult this was going to be."
When asked if McLaren would try and buy an entry into the race, de Ferran replied: "We will not do that. We want to earn our place in the field."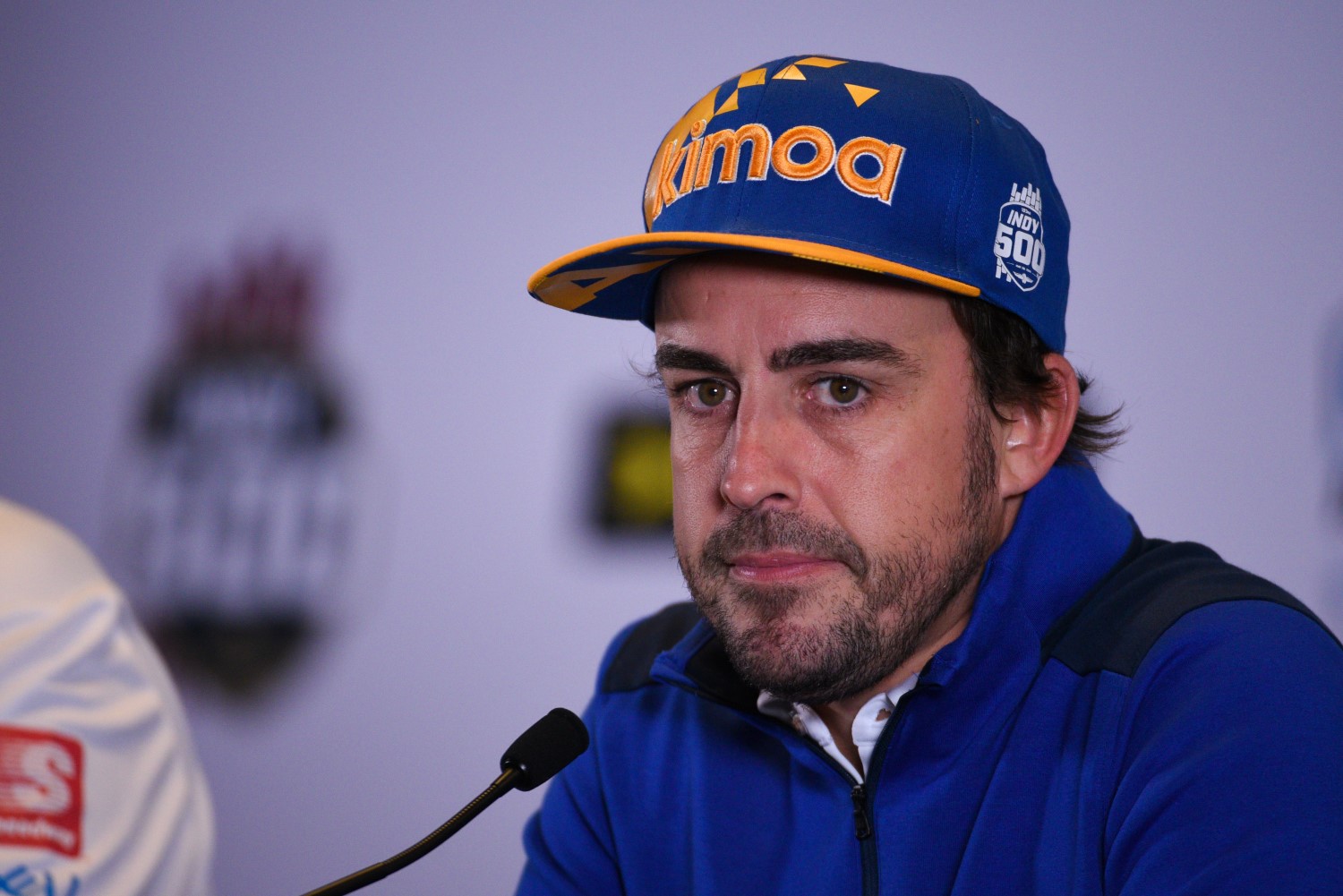 Alonso was probably relieved he did not have to start last and then try to race the McLaren slug
"We're very humble about everything that went on over here, and I think at this time I just want to say that we did learn a lot of lessons," de Ferran added. "We have to really look inwards and look at everything that we learned, cement those lessons and move forward. You know, and like I said, I consider myself a racer, a fighter. I want to apply those lessons starting tomorrow."
Alonso's quest for the triple crown will have to wait for another year. If heads don't roll, the pain being felt in McLaren could prove to be added motivation to return in 2020, and perhaps even buy an existing team that we rumored earlier.
Whether the two-time world champion will be behind the wheel remains to be seen, as he must be disgusted being let down by McLaren yet again.
"I think there are always things that you learn and things that you improve for next time you're here, for the next challenge – not only in the Indy 500 but as a driver. I still feel proud. Obviously I'm disappointed now because we will not be in the race, but even for McLaren… the next two days it will maybe be hard for the team. I feel it's a little bit unfair if things go on that way.
"We didn't do the job. We were not quick enough. Simple. The others, they did better. We congratulate them. But at the same time, I think McLaren is the only team in motor sport that won the Indy 500, won the Le Mans 24 Hours, won the Formula 1 championship. You can only do that if you try.
"If you stay only in one series and you concentrate there for all your history, or your organization is only racing in one series, maybe you can succeed, you can have good seasons, bad seasons. But you are in that small world.
"But in terms of motor sport in general, to be here and at least try, it deserves some credit.
"Obviously we are all disappointed, and we will try to do better next time. But it's from those kinds of things that you learn. I prefer to be here, even 34th, than being at home like last year."
When asked what the biggest challenges have been between his first stint in 2017 with Andretti Racing in support of McLaren, Alonso didn't hold back.
"Well, basically I think is a bit of challenge, no doubt," Alonso said. "I think we have had to do everything by ourselves, not only in terms of setup-wise, on the technical side. It's also on the operational side, also on the strategy, tire management, the comfort side in terms of precision, steering wheel grip, basic things that they were ready with Andretti."
Mark C. reporting for AutoRacing1.com