IndyCar vs F1, a contrast of conundrums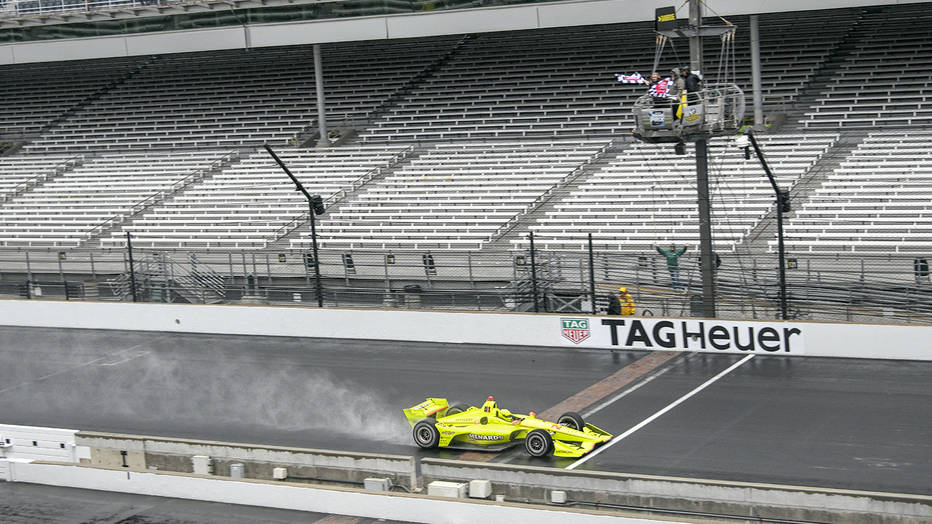 The best racing on the planet and the grandstands are empty
F1 just about the most boring sport to watch right now. Yes, there are exceptions, but the excitement usually lasts from lights out to the first or second corner and that's just about it. One of the Mercedes drivers is guaranteed to win
The same five drivers have taken the top five places at every race this year.
Compare and contrast that to the IndyCar race on the Indianapolis Motor Speedway Road Course Saturday.
If you missed the race, you missed what was probably one of the most exciting races in any series in years. It had everything. Close, hard racing in which the drivers would go three, four, even five cars wide at times. Dry racing and wet racing.
What Penske Chevy driver Simon Pagenaud did Saturday to secure his third Grand Prix of Indianapolis victory was one for the ages. He started in the eighth position, and 85 laps later, he found himself winning after passing Jack Harvey with about 5 laps to go and Scott Dixon on the next to last lap in the wet……and…..with no push-to-pass left against Scott Dixon who had it. He did it with pure skill.
While the stands were largely packed to see the Spanish GP borefest, not many people can say they were there to see in person Pagenaud's comeback of the year.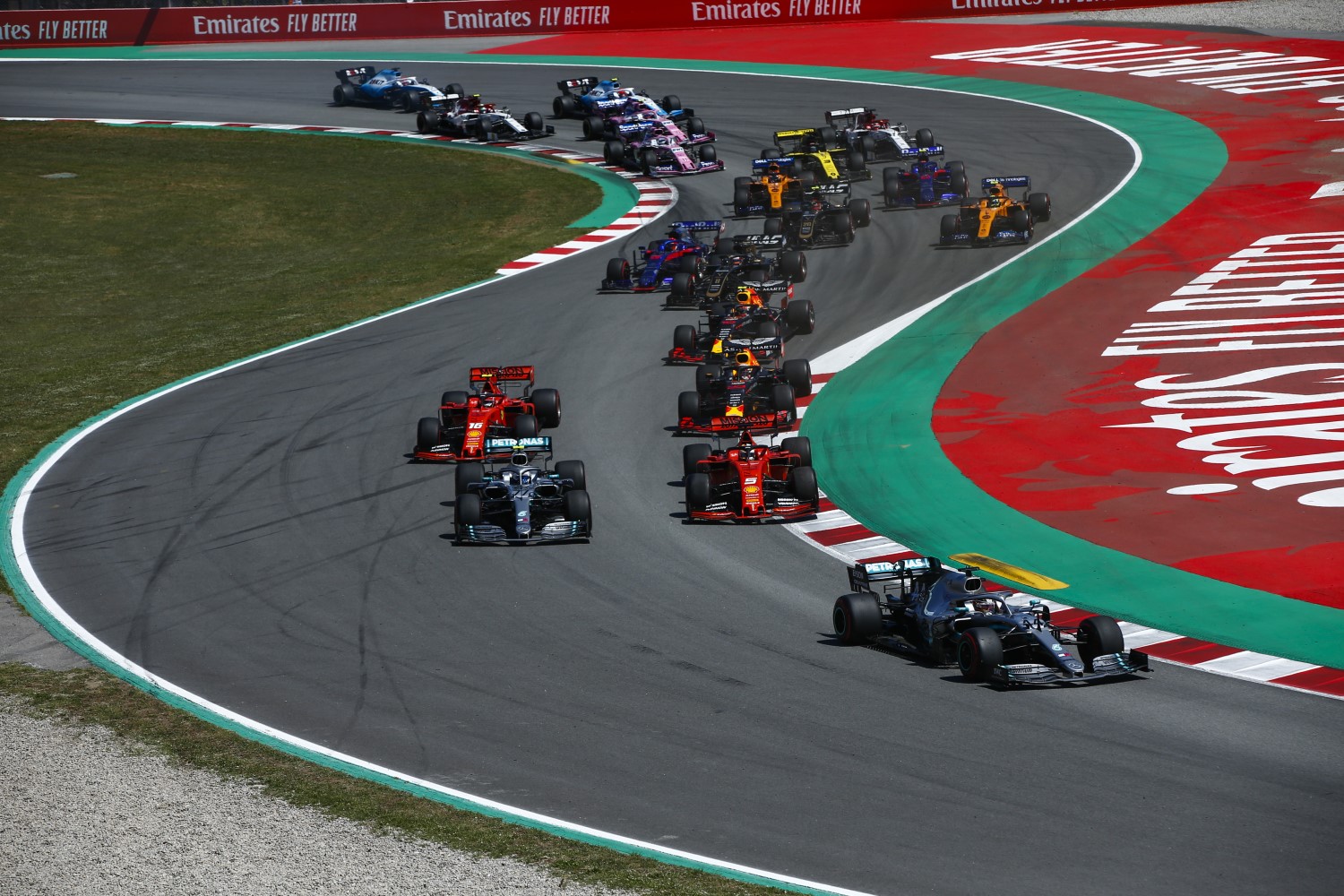 Turn 2 and the F1 race is over
If you looked around the stands at the Indianapolis Motor Speedway (IMS) on that cloudy, rain-filled afternoon, you saw mostly empty seats. The ones that were occupied were far and few between.
Five races, Five 1-2's
Sunday saw Mercedes take a fifth-straight one-two finish at the Spanish Grand Prix.
Of course, Mercedes being the team to beat is nothing new in F1, but the total lack of challengers to the Silver Arrows is killing F1.
With an IndyCar race, you really never know who's going to win. That's fun for the fans, it's fun for the drivers.
There was a time where you could dominate and run away with an IndyCar season, like Mercedes does in F1, but that's just not possible in IndyCar today.
Best Racing, Few Fans…….Worst Racing, Most fans
We have long maintained that IndyCar should be sold to a company that has the resources to promote it properly and get fans to come to the races and watch on TV.
IndyCar Racing is the best kept secret on the planet, and those empty seats at the S/F line of the Grand Prix of Indy are a complete embarrassment to the sport. Bernie Ecclestone would have never let such a thing happen.
Sponsors are hard to come by and no one wants to sponsor a race series that appears to be dying. You only have one chance to make a good first impression.
You want what you can't have
[adinserter name="GOOGLE AD"]The marketing genius of Bernie Ecclestone grew F1 to be the top series in motorsports. Exclusivity in F1 is part of the allure. Human nature is that you want what you can't have. No one gets into an F1 paddock unless you work for a team
Meanwhile in F1 the grandstands are always full despite the parades they call races, and because the full stands make F1 look popular and successful, sponsors are willing to pay millions for a small bite of the apple.
There is no easy fix for the F1 parades unless Mercedes quits. In a sport dominated by engineering talent, Mercedes has the best engineers and, therefore, cannot be beaten, regardless of who is driving their cars.
But the fans have been buffaloed into thinking their watching a sport, when in reality they are watching a display of engineering marvel. And they pay a lot of money to sit and watch the Mercedes team of engineers beat all the other engineers.
Compare this to IndyCar that is fan friendly and open to everyone. Despite exciting races that F1 could only dream of, the 'open-paddock' concept IndyCar uses has not translated into a big fan following.
The Family Bias
The Hulman-George family puts so much emphasis on one race, the Indy 500, to the detriment of the rest of the series.
Did you notice that all the Hulman-George family races are always on network TV (ABC and now NBC) and the hell with all the rest.
Let's put, for example, a showcase race like Long Beach with full grandstands, on NBCSN – a station no one watches.
Yet a race like the GP of Indy, where the grandstands are empty, well that's on NBC because the family that owns the series is bias toward their events.
It's decisions like this that has held IndyCar back as a series.
Sure the Indy 500 is great and should be built up and promoted properly, but that sort of attention should be put into all the races and why the Hulman George family, which has so much vested in the 500, has to step away and let a group that is not bias toward the family's owned events run it all.
If IndyCar is to reach its full potential, this must happen.
A contrast of conundrums

If we could take the best of both F1 and IndyCar, we'd have quite a sport.
But instead we have a contrast of conundrums.
F1 is flush with money and fans, but it's not a sport (engineering is not a sport) and the races are boring
IndyCar is short of money and fans, but the racing is the best on this planet right now.
Mark C. reporting for AutoRacing1.com