IndyCar drivers at risk at daunting Texas Speedway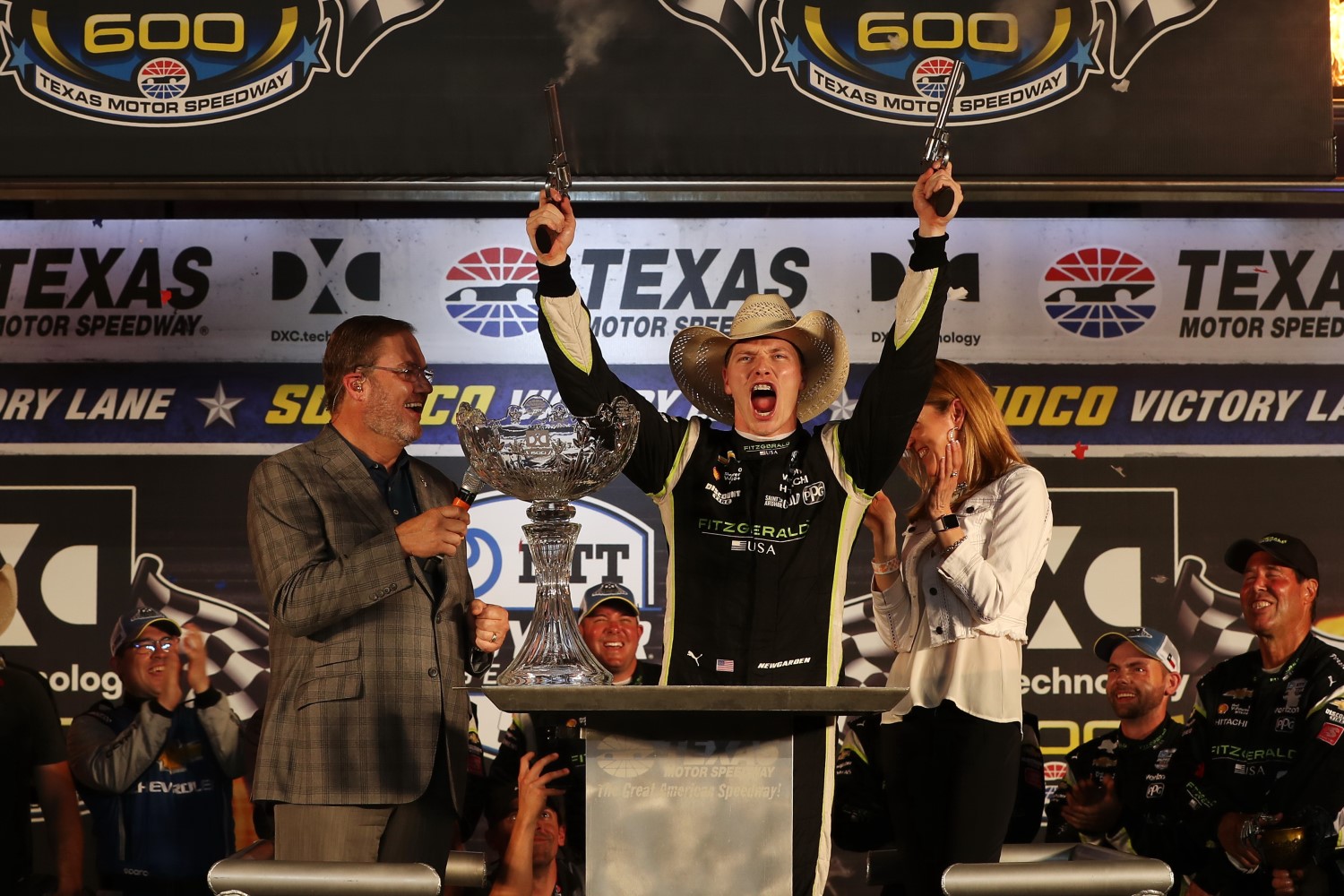 Can Newgarden win again?
With zero seat time since Spring Training at COTA in February, IndyCar will start its season at Texas Motor Speedway, perhaps the series most daunting, if not most dangerous track with the IndyCar drivers reaching speeds well in excess of 200 mph on the high banks. One mistake and you plaster the wall. Hard.
The drivers are rusty and with only 2 hours of practice, then qualifying, then the race – all on the same day – what could possibly go wrong?
"Most drivers haven't raced anything since last September," IndyCar driver James Hinchcliffe told Mike Tirico during Tuesday's Lunch Talk Live on NBCSN.
"We're going to one of the most daunting places at Texas Motor Speedway. It's a very difficult track and the margins for error are small and the cost of error are quite high, so it's going to be a game of patience."
That concern is shared by tack boss Eddie Gossage.
Practice is scheduled from 12:30 p.m. to 2:30 p.m., qualifying starts at 4 p.m. and the race starts at 7:45 p.m. on Saturday June 6th
"There's pressure that people don't think about at every race and this one has so many eyes that'll be focused on it," Gossage said. "That's a good thing, but it is the first race of 2020 for IndyCar. The drivers not having any seat time … that's a concern.
"They'll have some seat time under their belt, which is important to knock the rust off, but I don't think they're going to have enough time to knock all the rust off. A little concerned what kind of race we might wind up seeing with these drivers going 220 mph. Hopefully they are a little bit cautious, a little bit conservative."
Gossage and IndyCar have put together a detailed plan to prevent an outbreak on the grounds such as utilizing both 64-bay garages in the infield to house 12 teams each and spreading out pit road and crews as much as possible.
Approximately 900 people will have access to the grounds on June 6 and will be required to go through a pre-race scanning process.
"After this race is over, we want everybody to be healthy," Gossage said. "We don't want anybody to say, 'I went to Texas and I got sick.'"