NASCAR race without an audience shows the racing world the way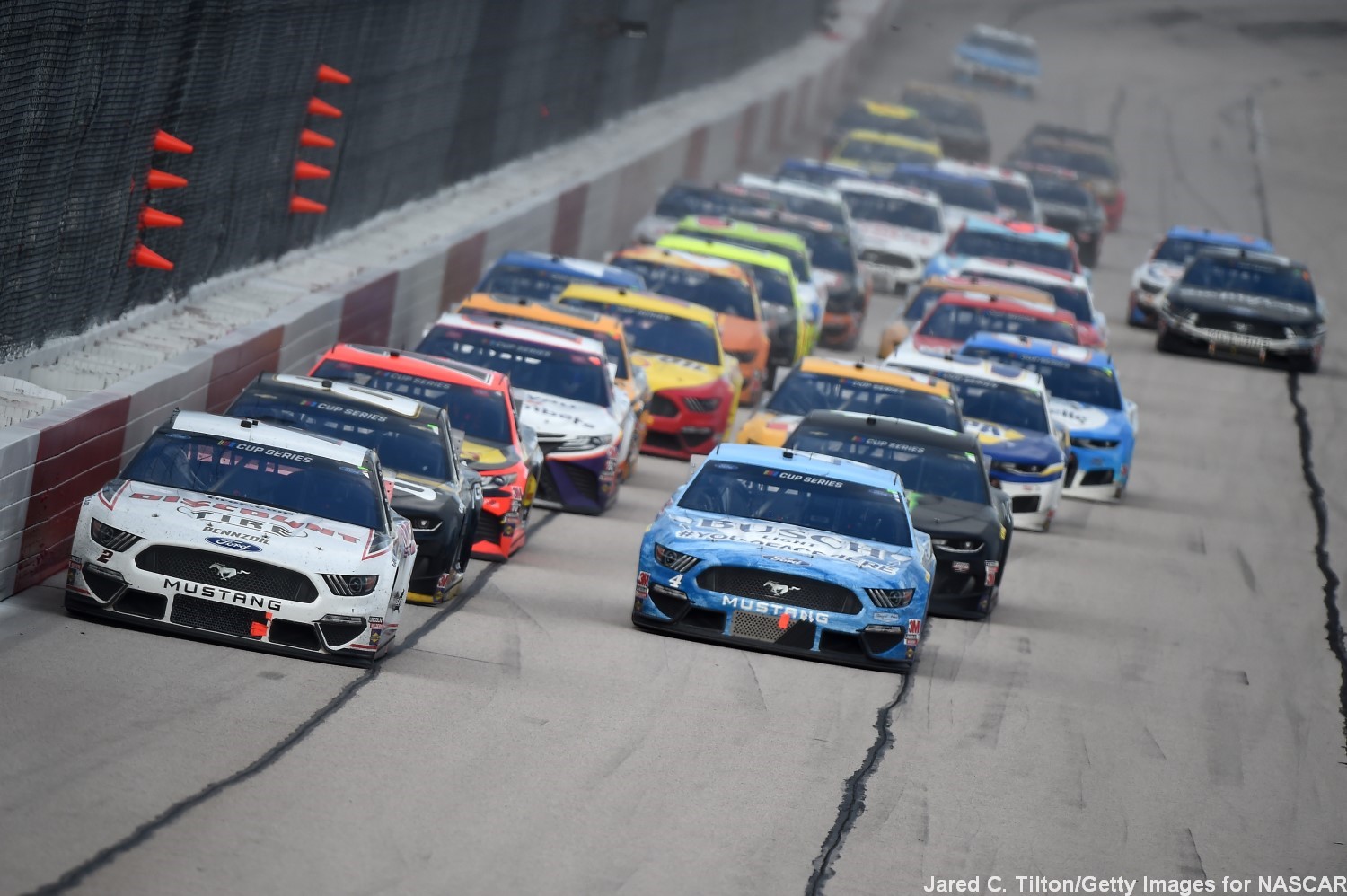 The grandstands were empty but the racing was the same
Sunday's NASCAR race on the Darlington Raceway circuit without fans and with limited personnel set an example for the rest of motorsports to follow.
For Formula 1 it was especially interesting to see what happens in the USA. Of course F1 and NASCAR have such huge TV revenue, they can keep race promoters whole financially even with ticket sale revenue. IndyCar has such little TV revenue (poorly brokered deal) it desperately needs to get fans back to the race track.
NASCAR first dared to race again since the coronavirus, but it all has to be under strict conditions. With one and a half million contaminations and over 90 thousand deaths, America is by far the country most affected by COVID-19 and so it was a daring move by American NASCAR to start the first race Sunday afternoon. The event was held behind closed doors, setting an example for the other classes.
The race was run without an audience, drivers and team members wore masks when near each other, the motorhomes of the teams were further away from each other, there was only essential personnel present on the track
Journalists were present, but sat more than two meters apart in the barely populated media center and according to Racefans.net several health tests were taken. NASCAR now has the intention to race again next Wednesday at the Charlotte Motor Speedway.
Formula 1 and IndyCar will have looked at the operations of NASCAR with a keen eye, as NASCAR proved racing seems feasible again, making the first race of the Formula 1 season at the beginning of July in Austria and IndyCar in June in Texas increasingly realistic.