Darlington lug nut infraction report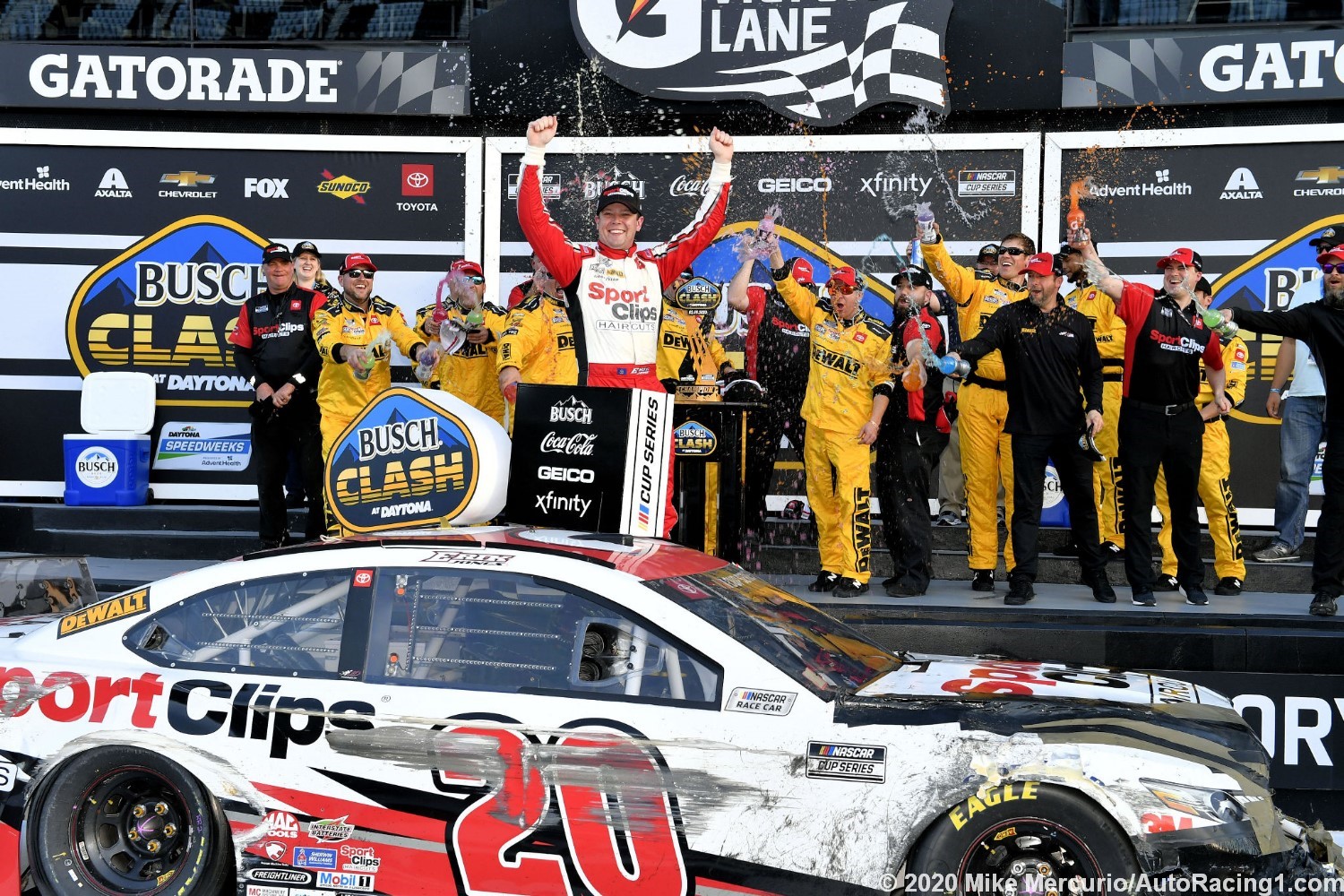 Erik Jones winning Clash at Daytona in Feb.
Six cars were found to have unsecured lug nuts following Sunday's Cup Series race at Darlington, NASCAR announced afterward.
Among those violations was the No. 20 Toyota of Erik Jones, which had two unsecured lug nuts. The penalty for two unsecured lug nuts is a one-race suspension for the team's crew chief and a $20,000 fine.
That means Jones will likely be without crew chief Chris Gayle for Wednesday night's race at Darlington, three days after Jones finished eighth at the track.