NASCAR fires up its engines today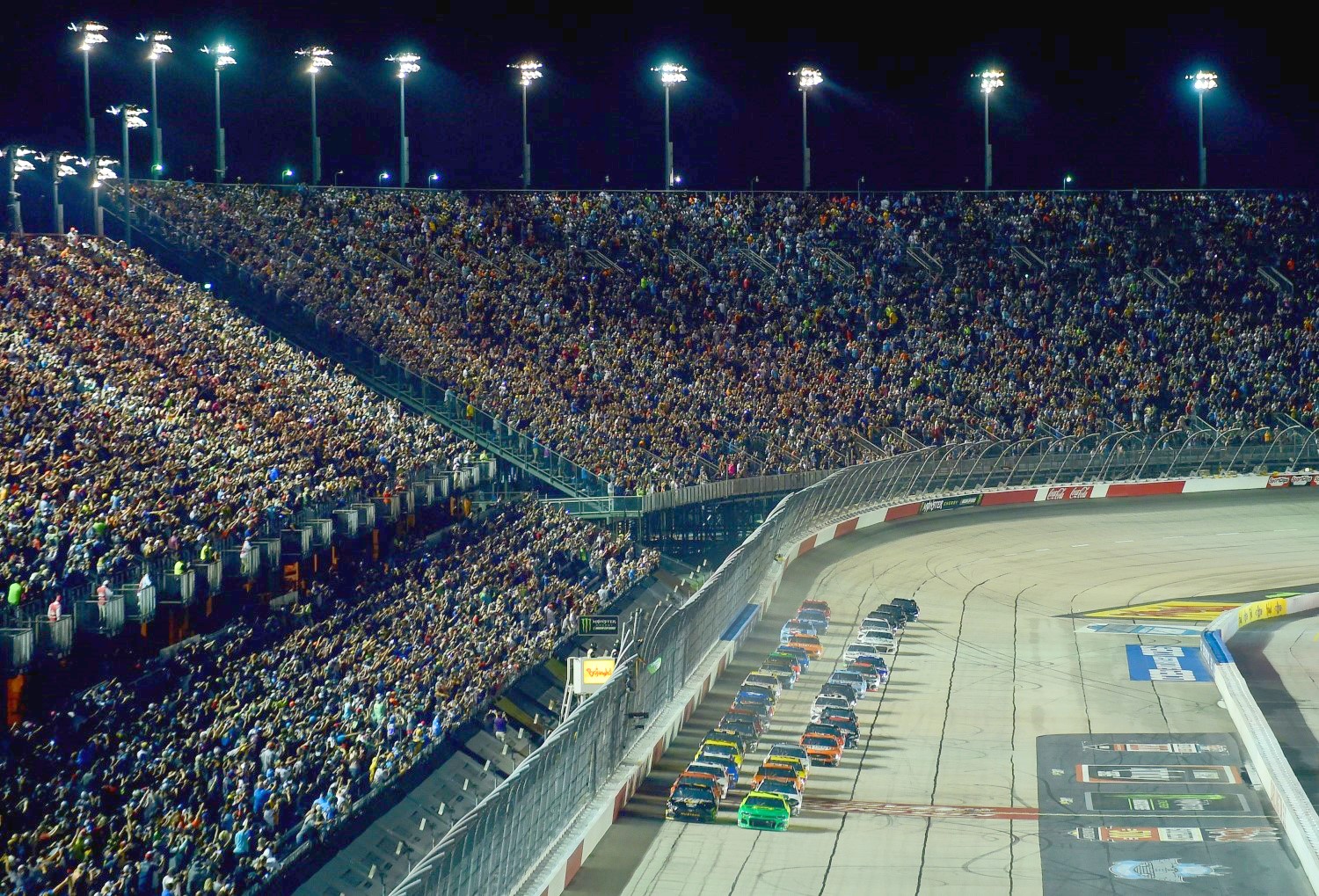 No fans today
On Sunday, when NASCAR returns to competition without fans in the grandstands at South Carolina's Darlington Raceway, the best-case scenario is that it captivates a homebound audience that is starved for live sports programming after more than two months of self-isolation amid the novel coronavirus pandemic.
The worst-case scenario is that, in becoming the first major U.S. sports circuit to restart and with a vaccine nowhere on the horizon, NASCAR's safety precautions for participants fall short, triggering an outbreak among drivers and essential personnel that jeopardizes lives and sets back the timetable for all sports to return.
After consulting the Centers for Disease Control and Prevention and federal, state and local health officials, NASCAR is mandating numerous measures to avoid the latter, including barring fans for the foreseeable future. By all accounts, everyone involved in NASCAR's return, from right-rear tire-changers to front-running stars, is on board with the restrictions.
NASCAR President Steve Phelps said it wasn't NASCAR's primary goal to be the first major sport to return to competition as the country gradually reopens for business. But after consulting with experts, he concluded stock-car racing could do so safely with proper safeguards.
"It was more about, 'Do we have the plan in place that is going to keep our competitors and those associated with running the race safe?' " Phelps said in a telephone interview. "We would not put the safety of those that will be at the racetrack, in the footprint of Darlington, at risk."
"We all understand the importance of what we're doing," Greg Zipadelli, competition director at Stewart-Haas Racing, said in an email exchange with the Washington Post. "It's about our health and the health of those around us. It's also about doing this right, so that our industry can be a benchmark for how other sports can return to action."
"We've got some advantages in that most of our competitors are already wearing protective clothing and gear — helmets, head socks, fire suits, gloves and the like," Phelps said.
Under NASCAR's safety protocols, neither drivers nor crew members will be tested for the virus as contact sports surely will require. During a teleconference with reporters, 2014 Cup Series champion Kevin Harvick said he believes testing NASCAR competitors isn't necessary.
"I'm not going to get punched in the face by anybody else or be put in a headlock or be directly in contact with any of my other competitors, so I think it's a drastically different situation," said Harvick, who in addition to driving the No. 4 Ford Mustang for Stewart-Haas owns a sports management company that represents other pro athletes, including golfer Vaughn Taylor and Donald "Cowboy" Cerrone of the UFC. "When you look at the guidelines of entry and exit and temperature checks during the week and all the logs and things of where people are and who they have interaction with, I think we have done what we need to do from what fits our sport the best."
"Darlington is one of the toughest tracks on the schedule because of the edge you have to push the car to," Gordon, who won seven Cup races at Darlington before retiring in 2016, said in a telephone interview. "You're inches away from the wall; the grip starts out high but falls off really, really fast because of the tire wear. There are some bumps that are pretty severe off of Turn 2. And both ends of the track are different."