Juncos to deep-six his Indy 500 entry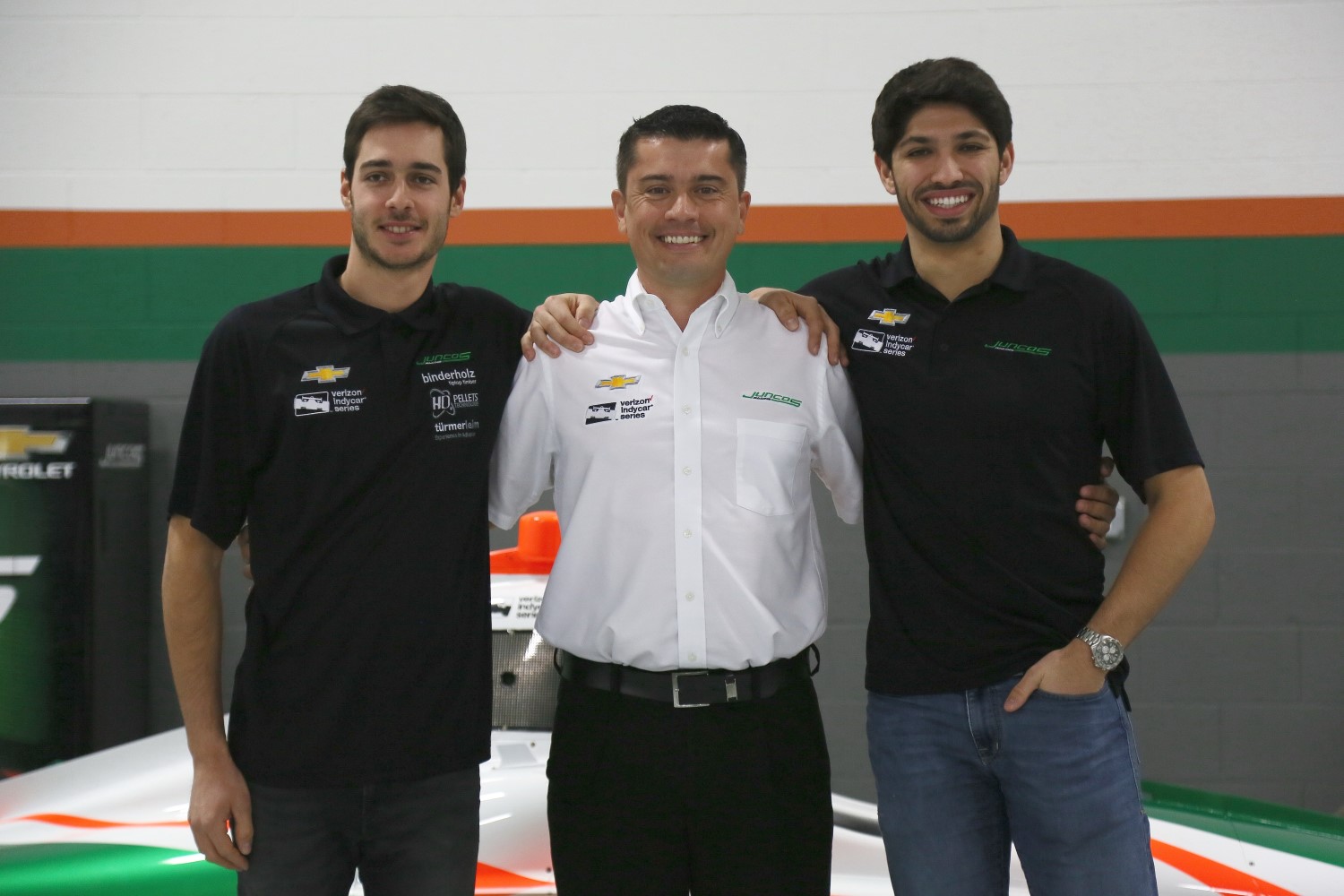 Juncos (C) needs a ride-buyer with a big check
Juncos Racing''s two main sponsors withdrew ahead of tomorrow's opening Indy 500 practice session he told RACER.
"Unfortunately, we lost the two main sponsors that we thought was going to happen," Ricardo Juncos said. "The second one was just last week. But we are here and you know the car is ready, Kyle's ready, the team is ready."
"It's just going to be a little white car, but we're not going to lose the motivation, we're going to keep pushing," he said. "And you never know, right? There's been stories that I found that maybe the last two weeks, even the last week, you might find something before the race. So, we're going to focus, obviously, now it's time for the whole team to focus on practice, qualifying to make sure we perform as good as we did last year. And build the momentum from there, you know?"
"So right now, we are in and we are committed and we are going to focus 100 percent on performance," he said."We really believe in ourselves, we believe that we have a good team, good driver. We just need to do a little better than last year and we should be okay. You never know in racing, anything can happen. Even we can be out of the race, like happened with good drivers last year. So, nobody has the ticket in this year; there's an extra car compared to last year's. So we know how difficult it is.
"The pressure of the money side is just my pressure. And I've got to make sure my pressure is not interfering to the sports side of the team, which is a performance on the race itself and qualifying in practice. It's not going to be the team's issues."