F1 to drop 2 existing races after 2019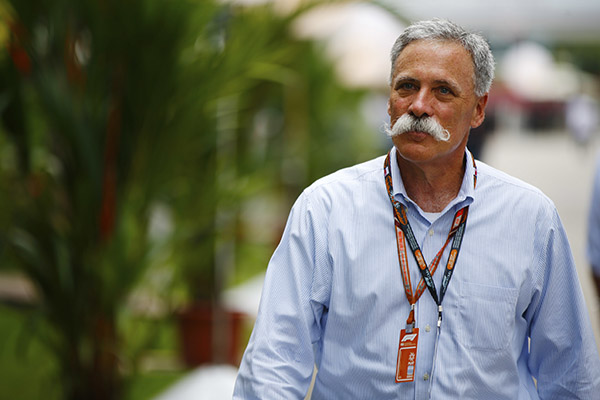 Chase Carey
Formula 1 chairman Chase Carey says that the 2020 calendar will remain at 21 races, but will drop two current venues, meaning along with the already agreed Vietnam GP, another new venue will join the calendar next year.
It's believed the Spanish and German grands prix will face the chop to make way for Vietnam and the return of the Dutch GP.
Carey, speaking during a Liberty Media earnings call, said the 2020 calendar was close to being finalized and that along with the addition of two new races, two other venues were close to agreeing new deals – believed to be Silverstone and Monza.
"We're in the process of finalizing our 2020 race calendar, we have agreements in principle on two renewals and are actively engaged on three other renewals," he said.
"In addition we have already announced our new race in Hanoi where construction has begun on the track and facilities. It will be a street track that is one of the most unique and challenging in the world with 22 corners and a couple of long straightaways.
"In addition to Hanoi, we also have agreement in principle to add another new circuit to our calendar in 2020.
"We have not finalized the number of races on our calendar, but we expect it to be 21, the same number as 2019. Obviously the math means we will not be able to renew all our current races."
Carey added that the calendar will likely see further expansion after 2020 as there is still great demand for races from countries around the world.
"We're in the fortunate position of having more demand than supply, but recognize that we need to manage that dynamic in a thoughtful manner.