NASCAR Cup Series Awards ceremony could be in Nashville through 2021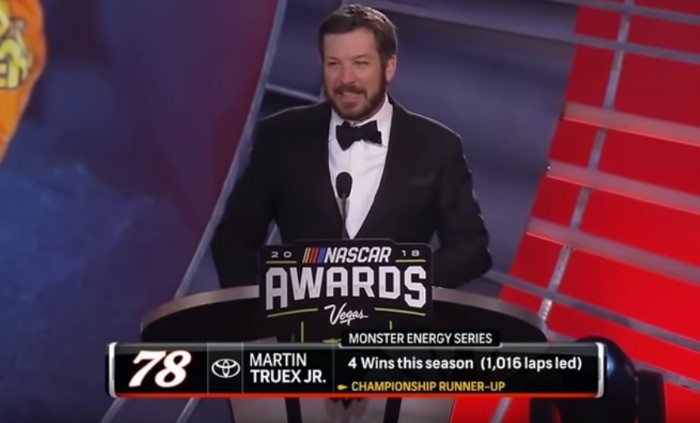 Truex Jr. at last year's Award Banquet
Not only will the NASCAR Monster Energy Cup Awards banquet and show be in Nashville this year, it will be back in 2020 and possibly in 2021.
NASCAR President Steve Phelps gave details Thursday about the contract that is bringing the ceremony to Nashville at the Associated Press Sports Editors Commissioners Meetings at the NASCAR offices in New York.
In March, NASCAR announced the annual awards ceremony was moving from Las Vegas to Music City Center on Dec. 5.
"We have always been working toward a long-term deal," said Butch Spyridon, president and CEO of the Nashville Convention & Visitors Corp. "Our goal is to have them exercise Year 3. We can't wait. NASCAR belongs in Nashville. We hope they stay a while." The Tennessean