Max Verstappen rumored to join Mercedes next year (4th Update)
The Verstappens would never admit they are talking to Mercedes
UPDATE This rumor is downgraded to 'speculation' today.
Max Verstappen insists he is happy at Red Bull-Honda.
In recent days, rumors have been swirling that the Dutch driver is in talks with Mercedes' Toto Wolff.
Verstappen, his father Jos, and now Wolff have denied it.
"When I heard that, I had to laugh," Wolff is quoted by Speed Week.
"I don't have Max's number, so calling him would be difficult.
"What Max said is right. I talk to Jos regularly because I consider him a friend. We joke about when we are going to put our toddlers in karts for the first time, but we do not utter a syllable about Max or his contract.
"If we did three 1-2s in a row, there is no need to talk about our drivers. For the period after 2020, we will first talk to Valtteri and Lewis and only then consider other options," Wolff added.
"From my point of view, there is no reason to change the driver lineup we have currently."
Also far-fetched is that Verstappen would want to be Lewis Hamilton's teammate at Mercedes.
"Yes, he really won't stop soon," Verstappen told Algemeen Dagblad newspaper.
"I have a contract with Red Bull, that feels good and we have started an interesting project with Honda," he added.
04/12/19 (GMM) Max Verstappen has joined his father in slamming suggestions he regularly talks on the phone to Mercedes boss Toto Wolff.
The rumors, triggered by Red Bull's Dr Helmut Marko, sparked suggestions the 21-year-old Dutchman might try to exercise a break clause in his contract and switch to Mercedes for 2020.
Verstappen's father Jos denied that Max even has Wolff's phone number.
Max, speaking in Shanghai, agrees with his father that there is nothing to the speculation.
"I was really surprised to read about it," he said.
"I have never called Toto Wolff and he has never called me. He doesn't have my number so it's pretty funny.
"Toto and my father sometimes talk, but it's more about babies and karting," Verstappen smiled.
He also refused to talk about the supposed performance-related exit clause in his contract. The rumors suggest if Red Bull drops out of the top three, he is free to leave.
"I cannot and will not talk about my contract," said Verstappen. "I think that's normal."
More important to the Dutchman is his 2019 car, which according to Marko has an "aerodynamic problem".
"I feel better in the car than last year," Max said in China. "But right now we are not fast enough."
He said changes have been made since Bahrain, helped by the post-GP test.
"We know now what we did wrong with the setup," said Verstappen. "We'll see how the car behaves with the changes," he added, indicating they are related to the car's mechanical setup.
"It is not a big problem so it should be quickly resolved. If we find the right balance, we can be closer to Mercedes and Ferrari."
Speaking to Kronen Zeitung newspaper, Marko agrees: "We see light at the end of the tunnel.
"The tests in Bahrain clarified the direction to go."
He denied that the "aerodynamic problems", uncharacteristic for an Adrian Newey car, reveal a fundamental issue with the 2019 machine.
"It's aerodynamic problems, so I don't think we have to question the overall concept of the car," said Marko.
"Then we have a good engine, although not quite at the level of Ferrari and Mercedes."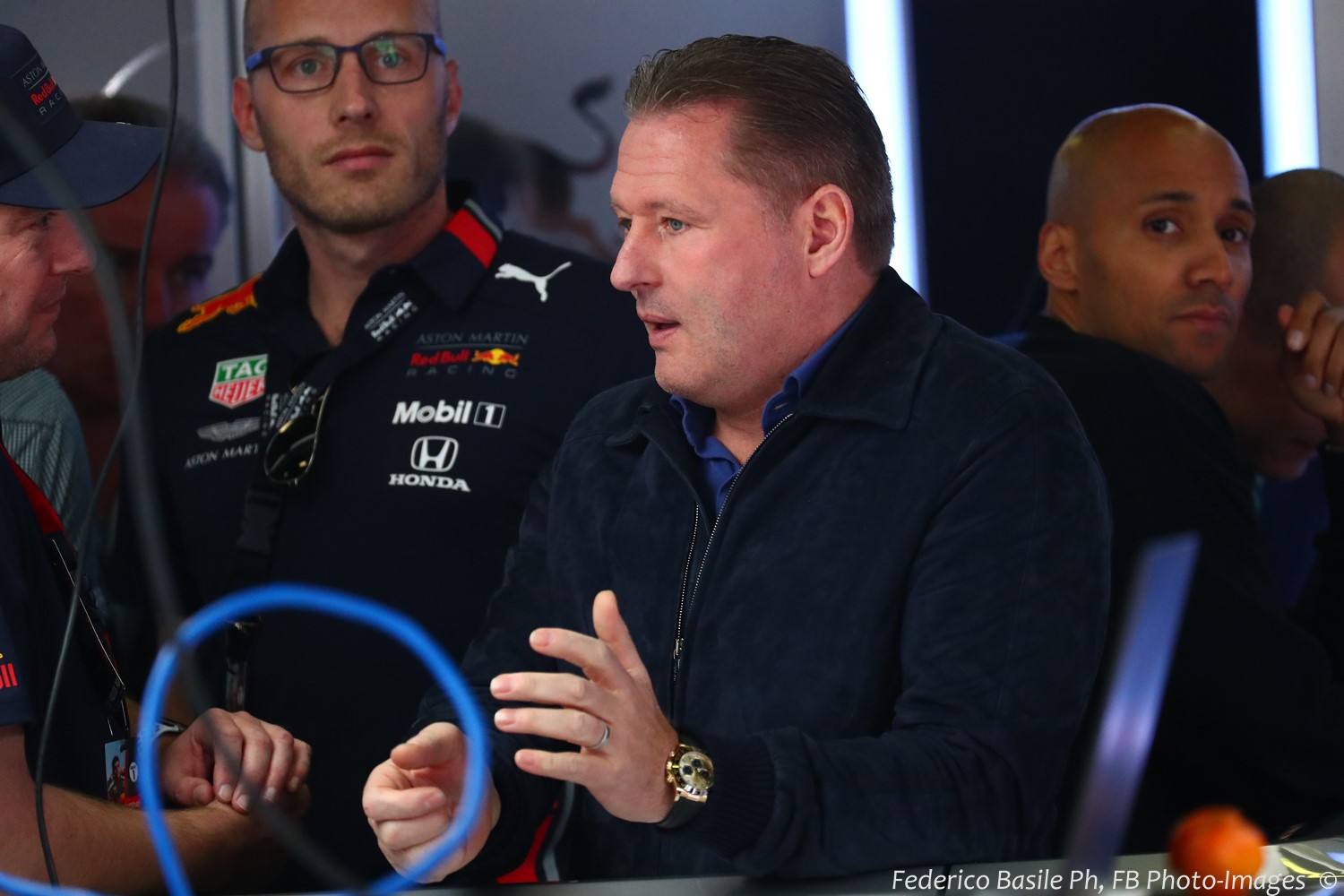 Father Jos will tell Max to jump at chance with Mercedes
04/10/19 Max Verstappen has been rumored to make a switch from Red Bull Racing to Mercedes for the 2020 Formula 1 season, getting out of his Red Bull contract a year early.
Before the 2017 Formula 1 season ended in October of 2017, Max Verstappen signed a contract extension to continue driving for Red Bull Racing through the 2020 season.
However, he has a performance clause in his Red Bull contract that may enable him to join the best team in F1 alongside Lewis Hamilton.
Red Bull boss Dr. Helmut Marko confirmed the performance clause.
"There is certainly a performance clause in Max's contract…I am relaxed about it. He feels good with us and if we give him world championship material, I will not worry that he will stay."
Stay when you could join Mercedes? There is no way Verstappen will turn down Mercedes.
Rumored replacement candidates for Valtteri Bottas (contract ends after this season) if Mercedes do not retain him for the 2020 season already include former Sahara Force India/Racing Point driver Esteban Ocon, who is now the Mercedes reserve driver, and Mercedes junior driver George Russell, who is in his first season competing in Formula 1 and drives for ROKiT Williams Racing, so the addition of Verstappen to this list should make for an interesting silly season.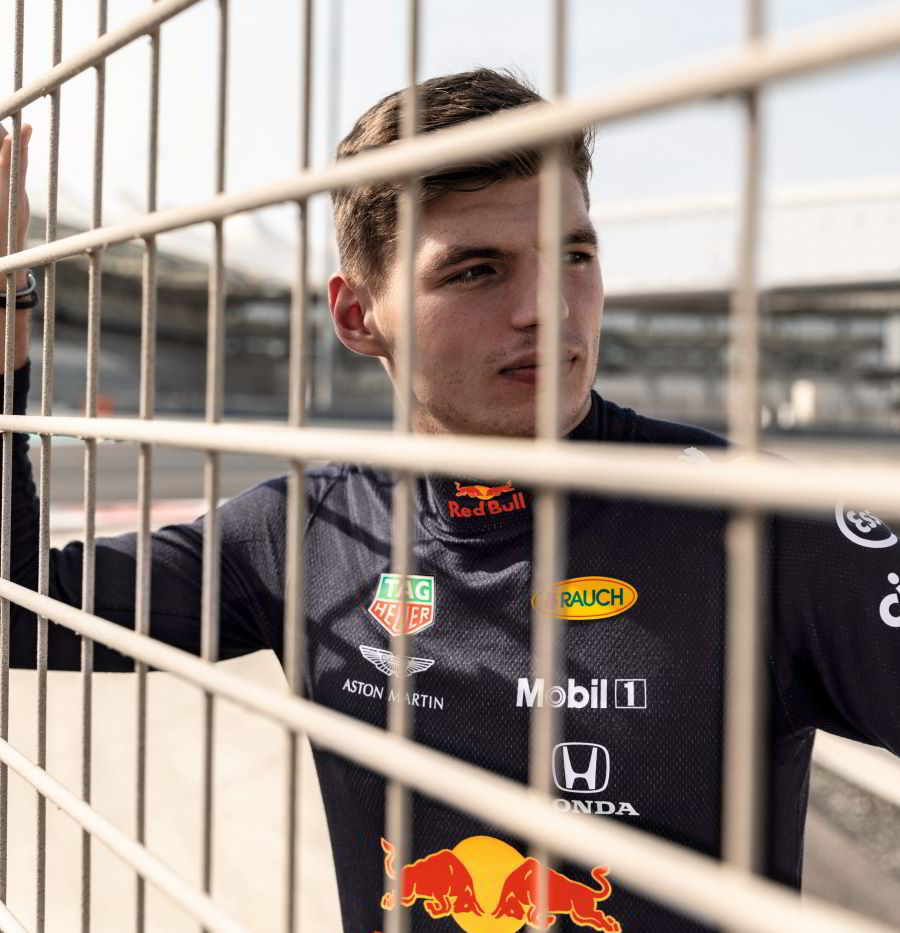 Verstappen watches the Mercedes test with envy
04/09/19 (GMM) Max Verstappen's father has slammed suggestions Mercedes boss Toto Wolff calls the Red Bull driver "repeatedly".
Earlier, Red Bull driver manager Dr Helmut Marko told Auto Bild that the calls have been going on for "months".
It is also rumored that Verstappen's Red Bull contract contains a team performance clause that could allow the 21-year-old to move to Mercedes in 2020.
But Jos Verstappen said the claims Wolff calls Max are "nonsense".
"Toto never calls Max," he told De Telegraaf newspaper. "I don't even think he has his number.
"I occasionally speak to Toto, but that makes sense," Jos added.
However, Verstappen's father says the rumors Max is eager to leave Red Bull are not true.
"We are very satisfied with Red Bull and the cooperation with Honda," the former F1 driver said.
"We are working together to make a dream come true," Jos Verstappen added.
04/07/19 (GMM) Max Verstappen has emerged as a shock contender to switch to Mercedes in 2020.
Dr Helmut Marko, the driver manager at Red Bull, has admitted to Auto Bild that Mercedes boss Toto Wolff regularly calls Verstappen and his father Jos.
"Toto Wolff calls him and his father repeatedly and has done for months," Marko said.
It is believed a Mercedes switch for Verstappen may actually be possible for 2020, even though the 21-year-old is under contract until 2021.
Auto Bild reports that a performance clause in Verstappen's contract would permit his departure in the event that Red Bull does not perform this year.
"I'm relaxed," Marko insisted. "The clause in Max's contract should be safe, and he feels comfortable with us.
"If we provide him with material capable of winning the world championship, I'm not worried that he will go."
However, so far in 2019, Red Bull has struggled. Both Marko and team boss Christian Horner admit that the Honda-powered car has an "aerodynamic problem".
"The tests last week were very good and very insightful," Marko said.
"We've pinpointed the problems of the race weekend and can now take concrete action. Basically, our car needs more downforce," he added.