DRS could remain, 2021 cars to be noisier and faster (Update)
Ross Brawn
UPDATE
Ross Brawn has revealed that the 2021 cars will lose just a fraction of their downforce when following another car closely and that they will be "noisier and even more powerful".
"At the moment, we have a car running in CFD and windtunnels which when they are behind another car loses 5% of its downforce," Brawn told Sky Sports F1. "That is pretty small. At the moment, when they get nose-to-tail, the car behind loses 50% of the downforce.
"It's no surprise, we've done that with ground effect. We are using the underside of the car a lot more and it gives us smoother wake behind the car. It's a dramatic difference, but it's not the only thing we need to change to get close racing. If we don't get them together, it doesn't matter how well they can race each other."
Whilst the power units are set to remain largely the same due to the huge amounts of money invested in them by Ferrari, Mercedes, Renault and Honda, they will be tweaked to be louder and even more powerful, despite currently producing just short of 1,000 bhp.
"They will be noisier in 2021 and they will be more powerful," added Brawn.
"We are also putting more emphasis on drivers to control some parameters of the engine such as energy recovery, which comes from battery and hybrid motors, more of that will be under the control of drivers. So you can do things strategically to overtake.
"Everyone is on same page now, we have agreements with manufacturers."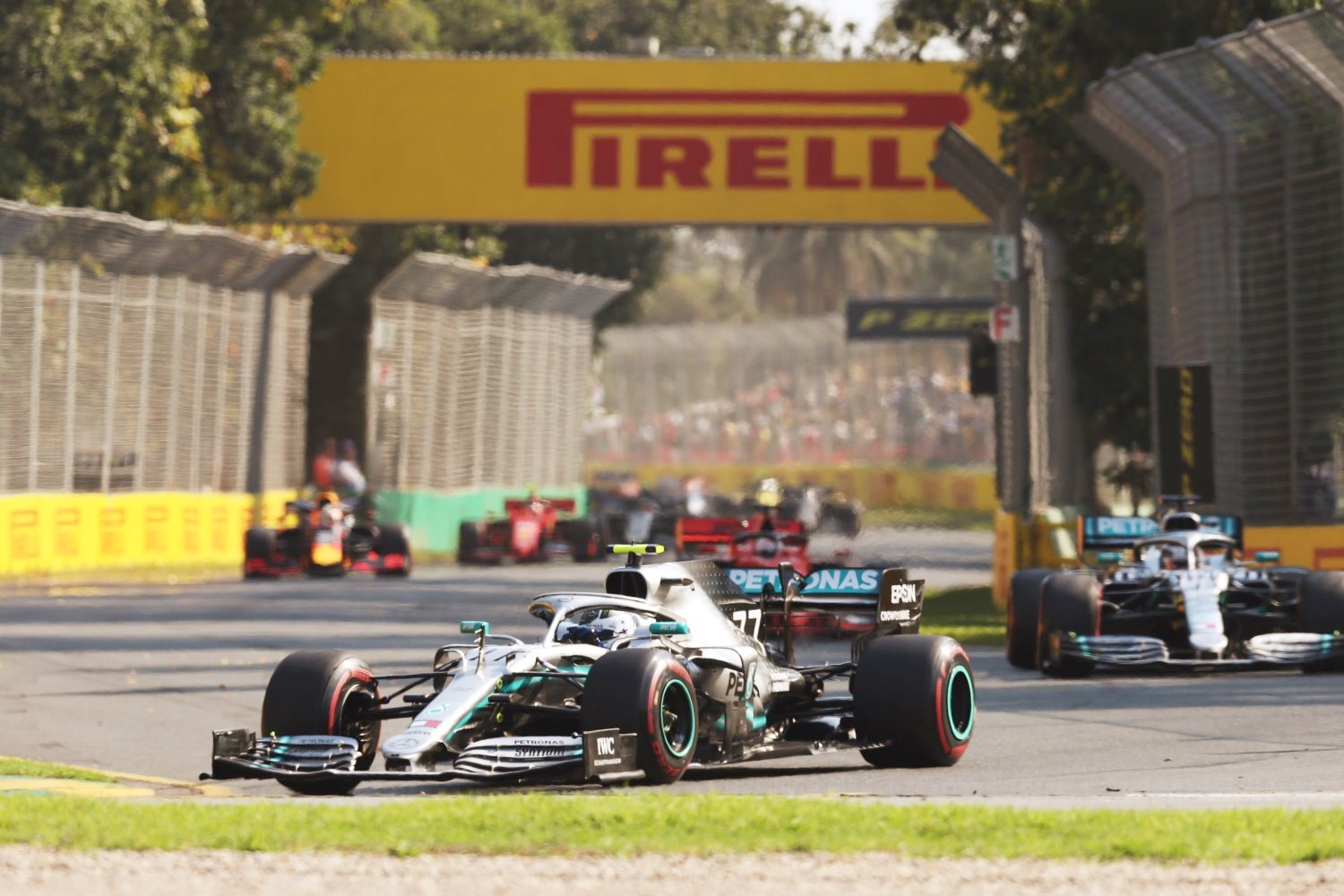 DRS to remain?
03/28/19 (GMM) DRS, the 'drag reduction system' which helps overtaking in F1, looks set to remain on the cars even after 2021.
That is despite the fact that the newly leaked 'India' ground-effect concept car for 2021 is designed to radically improve natural overtaking chances.
"I think we can keep that (DRS) in our pocket," F1 sporting director Ross Brawn said recently.
"My hope is that the cars will develop to the point that we don't need it anymore, but in the near future that will not happen," he added.
F1 made changes to the front wing rules for 2019 to improve overtaking, but this weekend in Bahrain, the FIA has added a third DRS overtaking zone.
Marcus Ericsson, who moved to Indycar for 2019 after losing his Sauber seat, said he is "not sure" that is the right move.
"One of the great things I've found in Indycar is the fact that we don't have DRS but there are so many more proper wheel to wheel fights on track.
"You don't wait for a DRS zone to overtake, you just go for it when you get the chance," the Swede added.
However, Indycar is considerably slower than F1. Last weekend, as Indycar raced on the US grand prix circuit in Texas, the best pace was 14 seconds slower than Lewis Hamilton's 2018 pole.