NASCAR change at Pocono will help IndyCar (Update)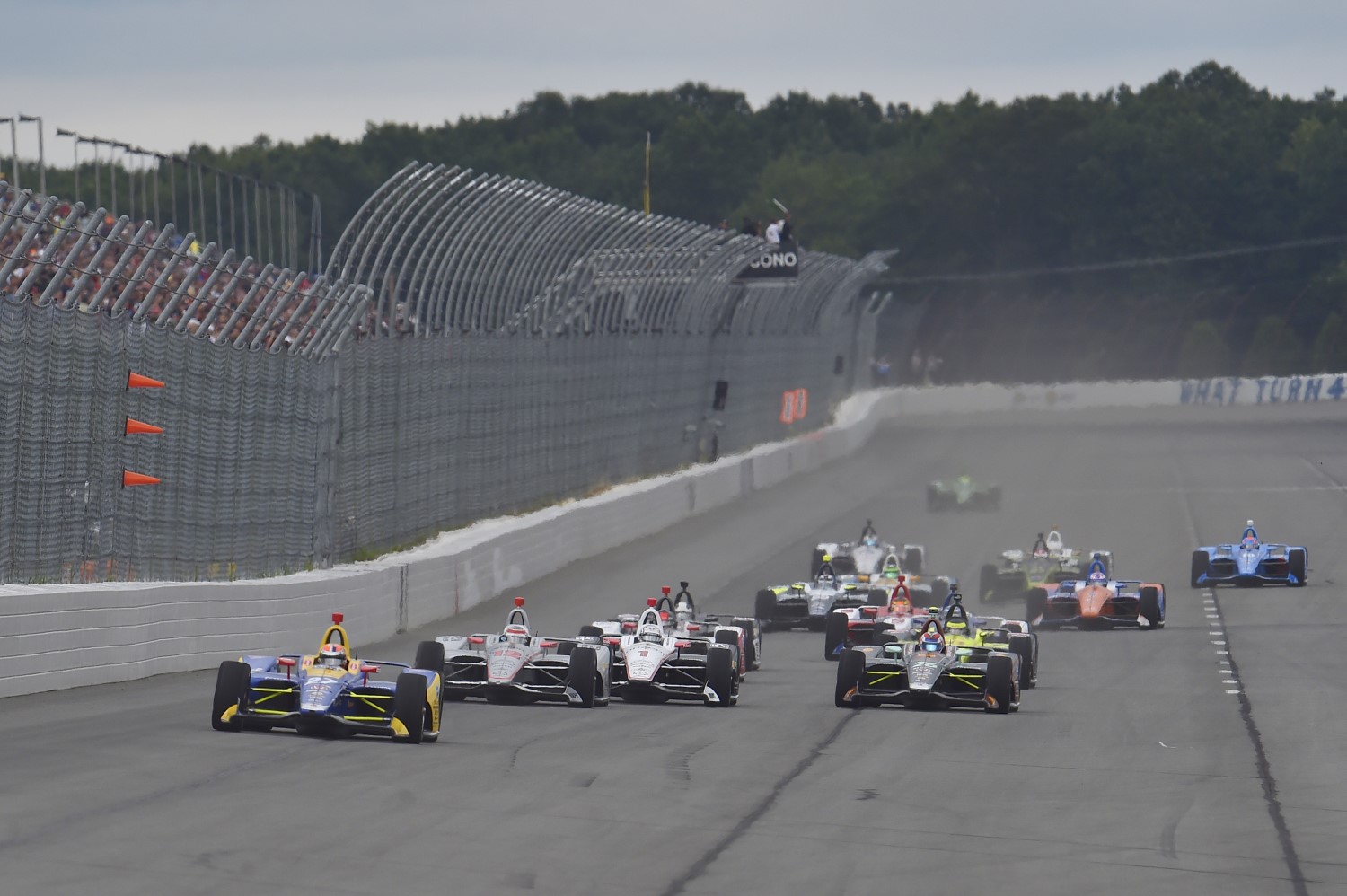 IndyCar gets a big break at Pocono for 2020
UPDATE This rumor is upgraded to 'fact' today. NASCAR announced it's 2020 schedule Tuesday. A summer stretch includes a doubleheader weekend at Pocono Raceway that will see back-to-back NASCAR Cup Series races on the same weekend. The first such instance in the NASCAR modern era, this doubleheader on Saturday, June 27, and Sunday, June 28, also ensures the season ends one week earlier on Nov. 8. and frees up the Pocono schedule so the NASCAR race is not right before the IndyCar race.
As we also rumored and it is now fact – beginning in 2020, the NASCAR season will not end in South Florida, breaking a run of nearly two decades hosting Championship Weekend. The racing series announced Tuesday that the annual race at Homestead-Miami Speedway will move to March starting in the 2020 season.
And, as we also rumored, ISM Raceway announced on Tuesday that the NASCAR Championship Weekend will be held in Avondale, November 6-8, 2020.
03/25/19 Rumor has it the 2020 NASCAR Monster Cup schedule will be announced soon and here are some of the expected changes:
The series will go to the West Coast after the Daytona 500 for 3 races (Phoenix, Fontana and Las Vegas) and then back east to Atlanta for the fifth race.
Instead of a race in June and a 2nd race in late July or early August, NASCAR will try a doubleheader at Pocono that'd see a Cup race held both Saturday and Sunday in June.
Phoenix will be the new finale instead of Homestead. Not sure where the Homestead race will fall, or whether it will be eliminated.
The good news for IndyCar, if this is true, is the fact there won't be a Cup race 3 or 4 weeks before the Pocono IndyCar race. The short summers meant that the track had to sell tickets to two Cup races and one IndyCar race in a span of three months. This was market over-saturation and likely hurt the IndyCar gate in late August.