Ecclestone plays down F1 return rumors (Update)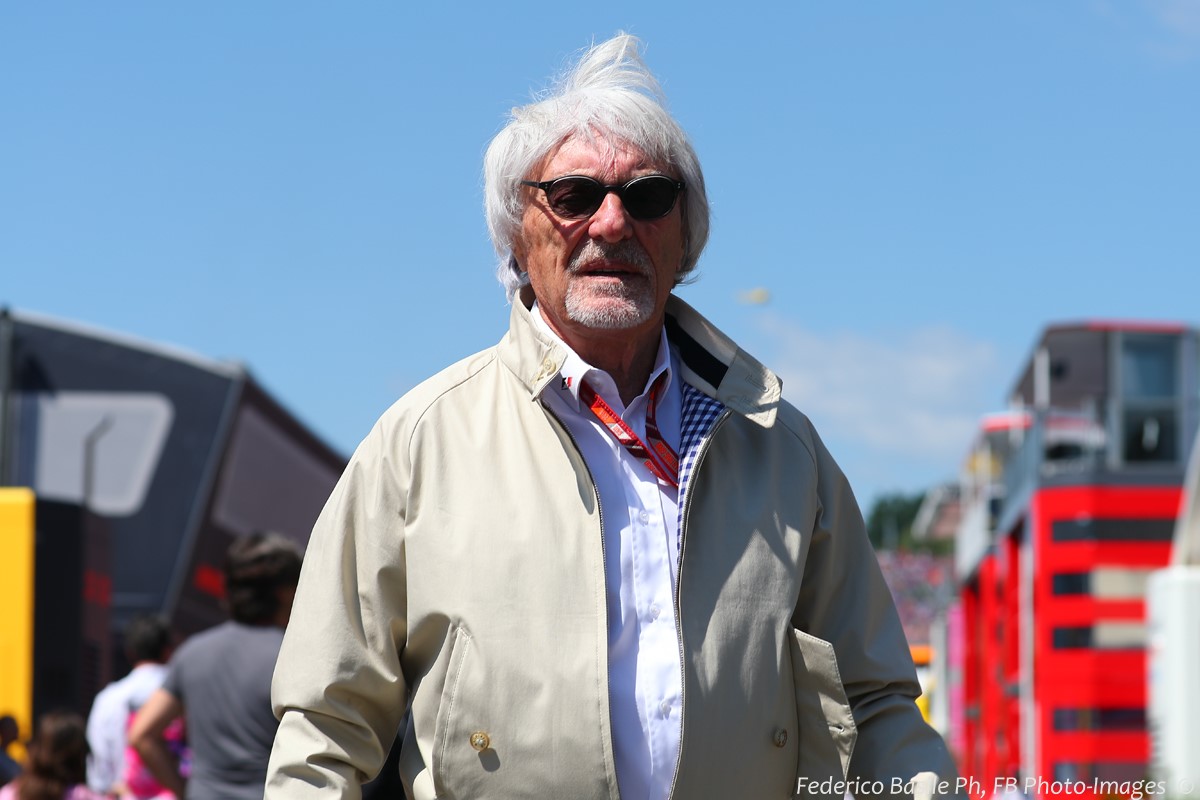 Bernie Ecclestone
UPDATE Two Formula 1 team bosses recently discussed the possibility of forming a rival breakaway series with Bernie Ecclestone, the former F1 CEO has told RaceFans.
Mercedes team principal Toto Wolff and Lawrence Stroll, who took over the Racing Point team last year, met with Ecclestone at his home in Gstaad, Switzerland during Formula 1's pre-season test period.
Former Ferrari president Luca di Montezemolo was also present, however no current Ferrari staff nor any representatives of the other seven teams, including Red Bull, attended.
Today representatives of F1's 10 teams will attend a meeting in London with the FIA and commercial rights holder Liberty Media. The latter will present their plans to overhaul the sport after the 2020 F1 season. The new regulations have to be in place by the end of June.
The threat of a rival, breakaway series could give the teams leverage in their negotiations with Liberty Media. However Ecclestone, who saw off several such threats during his time in charge of the sport, told RaceFans "I don't think it would ever happen".
"I can't see they'd get everyone to agree. They'd need to get all the promoters to agree, everyone to agree," he said.
"The trouble with all these things are people sit around and talk and talk and talk. But when it comes to pulling the trigger there's a big list of missing people."
A Racing Point spokesperson said: "There was a meeting of old friends for dinner in Gstaad. These suggestions of a breakaway series are nonsense."
03/13/19 (GMM) Bernie Ecclestone has played down suggestions he might make a return to formula one.
The former F1 supremo may be 88, but his friend Christian Horner says: "You never know with him."
Ecclestone told Corriere della Sera: "It would be a mistake to go back, even if I had the chance.
"Why should I try to change Liberty?" he asked.
But Horner, the Red Bull boss, thinks Ecclestone would be better than Chase Carey and the other Liberty Media executives at negotiating the Concorde Agreement and ending the dispute with disgruntled race promoters.
Ecclestone also notes that F1's TV ratings "have fallen".
But he thinks that could change in 2019.
"Yes, if the competition improves," Ecclestone said. "In the past few seasons it was known before it started that Hamilton would win. How do you sell a product like that?"
Ecclestone said he is hoping Ferrari beats Mercedes this year.
"They should have won it last year, they had the right car, but Sergio Marchionne's death left a huge void," he said.
"Even Sebastian (Vettel) felt lost. He was not happy with how the team was managed and made mistakes that he would never make in other circumstances."
But he says Lewis Hamilton remains the 2019 favorite, saying the Mercedes driver's high profile is both "the best and the worst" for F1.
"The best because he knows how to promote the sport like no other, but the worst because he takes all the attention away.
"He's not doing anything wrong, it's the other drivers that need to wake up and show their personalities," Ecclestone added.
Finally, when asked about Fernando Alonso's exit from F1, Bernie answered: "It's a great loss. Maybe he will return to Ferrari in 2020."