Overheard at the Petersburg GP – Sunday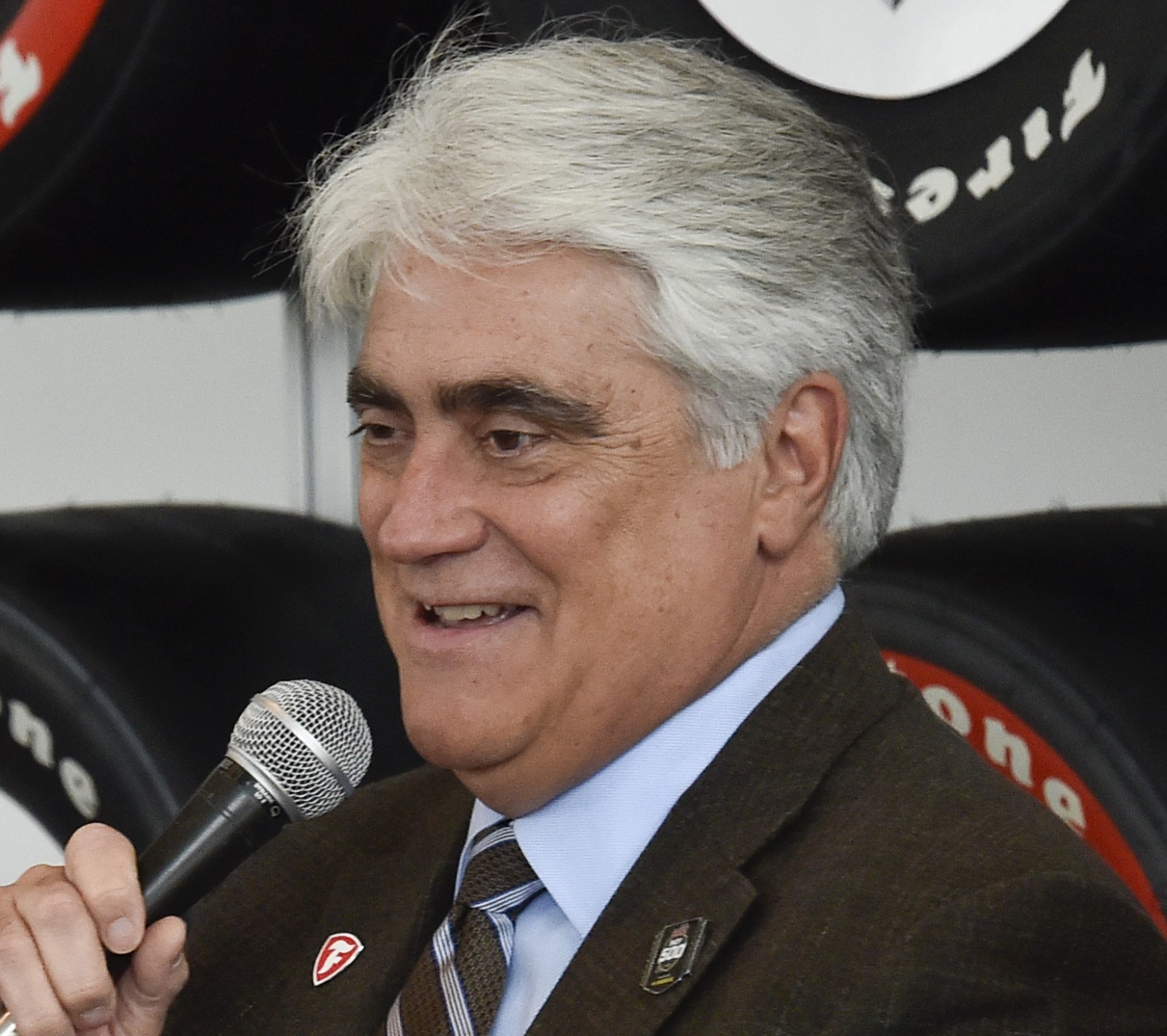 Mark Miles
Sunday's crowd for the St. Petersburg GP appeared up significantly. The entire weekend went off without a hitch and the weather cooperated. Hats off to Green Savoree for a successful, but more importantly, building race event. Date equity is so important and St. Pete has used that to grow.
We talked to the NTT Data representatives at the race this weekend and they told AR1.com that NTT really wants an IndyCar race in Japan. It comes down to money (Motegi needs resurfacing) and to finding a date.
Mark Miles told AR1 February is too cold in Japan so the idea of running consecutive weekends with a race in Surfers in February just won't work and Miles told us they need a two to three week gap in the schedule in the warmer months to get to Japan and back. With Iowa and Pocono on shaky ground, the needed gap may materialize before long.
Between real progress in Surfers, as well as Argentina (see other rumor) and now maybe Japan, IndyCar's international options may become reality before long.
NBC executives and IndyCar boss Mark Miles met with the media and you have to be impressed by their commitment to the series. See the video we recorded below to see what they had to say. With their ideas and real effort to truly partner with INDYCAR, big things are now possible.
We ran into Will Power at dinner Saturday night and he indicated that he was hopeful the Surfers race would happen. IndyCar has sent folks to Surfers to check out the shortened track and see if it can be improved for INDYCAR. IndyCar's are spectacular when they run fast. The old Surfers circuit was long and fast. Hopefully the neutered Surfers street circuit they have today is not too Mickey Mouse.
We asked Will if he thought Adelaide would be a good alternative in case Surfers does not work out. He said in fact Adelaide would love to have a big international race again after losing F1 to Melbourne. There are some hard feelings there and an IndyCar race would be a real coup for Adelaide and IndyCar.
Adelaide has a huge event for the late February/early March Supercars race. Power was not certain Adelaide or Supercars would want IndyCar for the same weekend – it may be too much for the circuit to handle. Plus Supercars would want to be the main event. It is, after all, an event they made into what it is today – huge.
On our Hot News page we wrote in an update to the news Fernando Alonso and MCLAREN would be holding a closed test at Texas Motor Speedway in early April, that we thought the test was more about seeing if he liked the high banks enough to commit to IndyCar full-time in 2020 than preparing for the Indy 500.
Sure the team has to gel and be ready for the 500, but why at the high banks of Texas? We're pretty certain Alonso wants to test at Texas in preparation for 2020 full time. They have reserved the track into the night to see if Alonso likes running under the lights we suspect. Running under the lights at those speeds can be daunting for anyone, even Alonso.
Mark C. Reporting from St. Petersburg.