On This Day: Sonoma Hosted Its First IndyCar race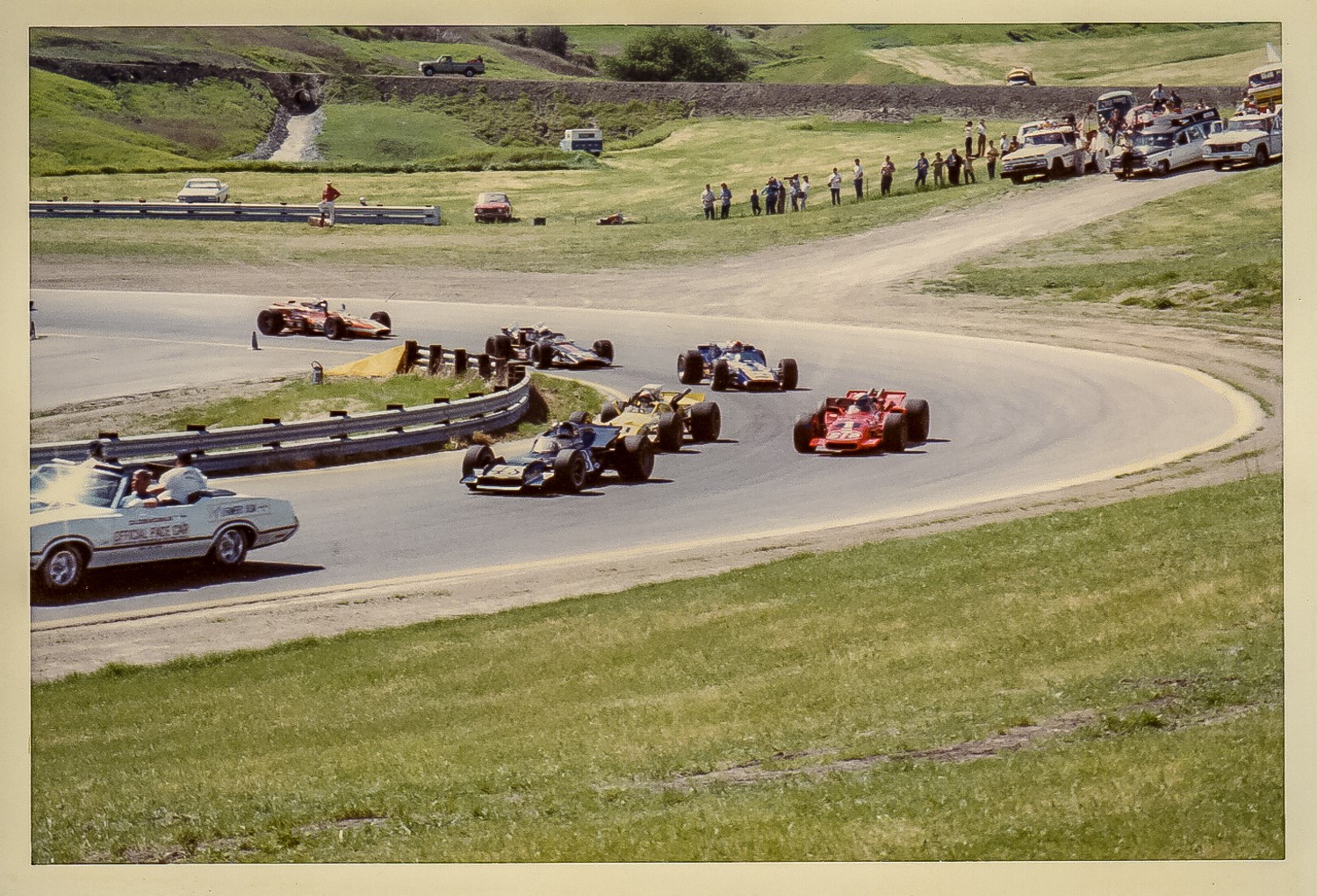 Pace Lap – Andretti on pole, Gurney outside
SONOMA, Calif. –
On this day 49 years ago, Sears Point Raceway hosted the United States Auto Club (USAC) Golden Gate 150 Championship Road Race.
The event marked the first major open-wheel race on the 12-turn road course, which opened its gates for its first full season of racing in 1969. The 150-mile, $50,000 event attracted an incredible field of racers, including Dan Gurney, Mario Andretti, A.J. Foyt, Bobby Unser, Mark Donahue, Johnny Rutherford, Gordon Johncock and Al Unser.
In addition to practice and qualifying on Friday, Saturday's main event featured the 60-lap Golden Gate 150, as well as a stock car demonstration and motorcycle side car race.
[adinserter name="GOOGLE AD"]Andretti claimed the pole for the race and led the first three laps, but Gurney took the lead on lap 4 and never looked back before taking the checkered flag. Al Unser, Johncock and Rutherford rounded out the top-five finishers.
Only eight of the 25 cars that started the race crossed the finish line. The bulk of the field was eliminated by mechanical issues.
After this event, major open-wheel racing wouldn't return to the Sonoma Valley until 2005 when the Indy Racing League (IRL) made its road-course debut. The Argent Mortgage Indy Grand Prix, held Aug. 26-28, 2005, marked the first-ever event on a permanent road course in the 10-year history of the IRL, as well as the first world-class open wheel race in Sonoma in more than 30 years.
Tony Kanaan did push-ups in victory lane after claiming victory in the 80-lap inaugural event.
Sonoma Raceway went on to host the IndyCar Series for 14 years, including the series' championship finale from 2015-'18. Nine different INDYCAR drivers posted wins in Sonoma: Kanaan ('05), Marco Andretti ('06), Helio Castroneves ('08), Dario Franchitti ('09), Ryan Briscoe ('12), Will Power ('10, '11, '13), Scott Dixon ('07, '14, '15), Simon Pagenaud ('16, '17) and Ryan Hunter-Reay ('18)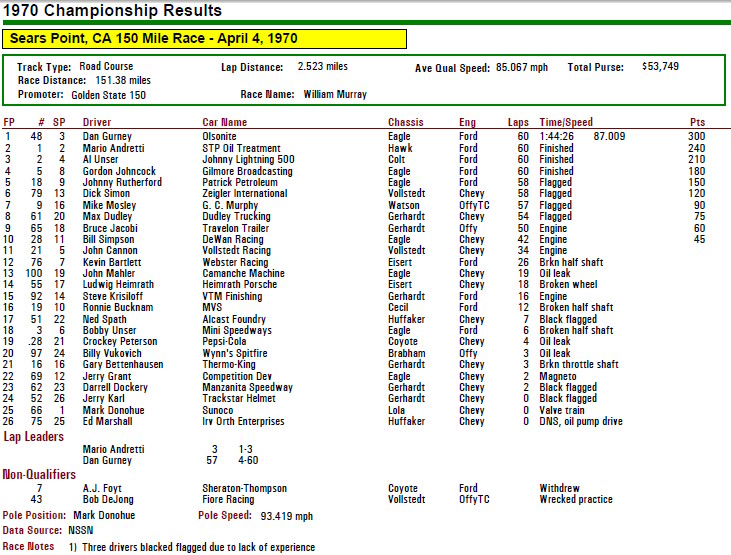 Box Score