Chip Ganassi joins Andretti with Extreme E entry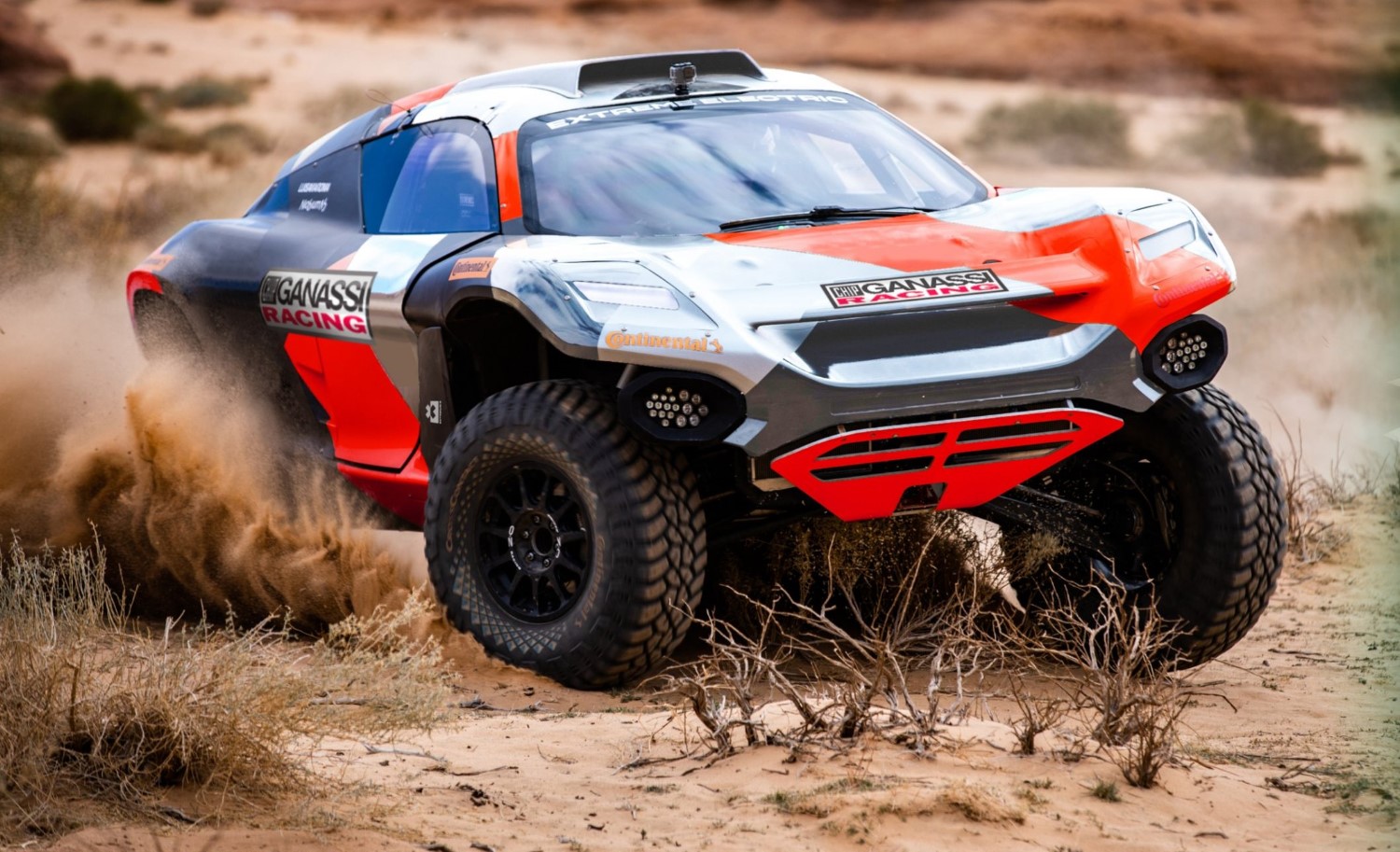 Chip Ganassi Racing joins fellow IndyCar team Andretti Autosports in Extreme E
Chip Ganassi Racing (CGR) has today announced its first electric racing venture, confirming its 2021 entry into Extreme E, a radical new racing series, which will see 550-horsepower, electric SUVs competing in extreme environments around the world that have already been damaged or affected by climate and environmental issues.
The five-race global championship highlights the impact of climate change and human interference in some of the world's most remote locations and promotes the adoption of electric vehicles to help preserve the environment and protect the planet.
Extreme E is operated in association with Formula E, the organizer of the ABB FIA Formula E Championship, and its 2021 schedule will be staged in some of the most remarkable, remote and severely damaged locations on the planet: including Kangerlussuaq, Greenland, the Amazon Rainforest in Brazil, the mountains of Nepal, Al-'Ula, Saudi Arabia, and Lac Rose near Dakar, Senegal.
Issues to be highlighted along the way include escalating carbon emissions, global warming and melting Arctic ice, rising sea levels, droughts and desertification, deforestation and plastic pollution. The championship recently announced a highly established Scientific Committee of Oxford and Cambridge University academics who specialize in these climate areas and will advise its education and research work.
Each leg of Extreme E's five-races will feature two days of intense, head-to-head knockout competition around 10-kilometre circuits. Drawing upon the help of independent experts, track designers will carefully select course options to provide the most challenging, exciting action whilst crucially aiming to minimize impact from environmental and social perspectives.
CGR NOTES OF INTEREST:
• More on the Extreme E Electric SUV: In order to withstand the harsh conditions of the championship, the ODYSSEY 21 E- SUV's peak 400kw (550hp) output is capable of firing the 1650-kilogram, 2.3-meter wide electric SUV from 0-62mph in 4.5 seconds, at gradients of up to 130 percent. Each comprises a common package of standardized parts, manufactured by Spark Racing Technology with a battery produced by Williams Advanced Engineering. This encompasses a niobium-reinforced steel alloy tubular frame, as well as crash structure and roll cage, while tires, built for the extreme conditions are designed by founding partner Continental Tires. For Season 1, teams have the choice to use series' bodywork, use their own, or work with an OEM so they can put road-going bodywork on the common chassis, in order to utilize the platform to speak directly to the consumer market. All teams are set to take delivery of their vehicles towards the end of this year, with a group test of the vehicles to be held shortly thereafter.
• The Drivers – Both Male and Female: Marking a world first in motor racing, Extreme E will see teams field both a male and female driver in its races – promoting gender equality and a level playing field amongst competitors. Teams will be composed of a male and a female driver, competing together in every two-lap race as driver and co-driver. Each will complete one lap behind the wheel of the ODYSSEY 21 electric-SUV, with a changeover incorporated into the race format, and it will be up to the teams to determine driver and co-driver to best suit their strategy. Specific plans on the CGR program, including drivers and partnerships, will be announced at a future date.
• 2021 Provisional Extreme E Calendar:
o Jan. 23-24, 2021 Lac Rose, Dakar, Senegal
o March 5-6, 2021 Al-'Ula, Saudi Arabia
o May 14-15, 2021 Kali Gandaki Valley, Mustang District, Nepal
o Aug. 28-29, 2021 Kangerlussuaq, Greenland
o Oct. 30-31, 2021 Santarem, Para, Brazil
• Extreme E's Floating Hub: Another unique feature of Extreme E is its floating garage, the RMS St. Helena. The former Royal Mail cargo-passenger vessel is undergoing a modernisation and refit in order to lower its emissions. It will be used to transport the championship's freight and infrastructure, including vehicles, to the nearest port, minimising Extreme E's emissions profile.
• Documentaries, Awards and More: In addition to live race action, Extreme E has joined forces with Academy Award-winning filmmaker Fisher Stevens, producer of The Cove and Before the Flood, who will direct a Netflix style documentary series to highlight the specific climate threats facing each ecosystem. The championship also made the Official Shortlist for the Sport Industry Awards 2020 in the Cutting Edge Sport Category, acknowledging the championship's incredible progress in its first year.
• CGR Making History: While celebrating its 30th Anniversary in 2020, Chip Ganassi Racing has compiled historic victories in some of the most iconic races around the globe. CGR has claimed eight wins in the Rolex 24 At Daytona, four Indianapolis 500s, the Daytona 500, the Brickyard 400, the 12 Hours of Sebring and the 24 Hours of Le Mans, making Team Owner Chip Ganassi the only owner in history to score wins in those iconic races. In total, CGR has now tallied 19 series championships and more than 220 race victories.
QUOTEBOARD:
• Alejandro Agag, Founder and CEO, Extreme E: "It's fantastic to be able to confirm Chip Ganassi Racing's participation in Extreme E, marking this hugely successful team's progression into electric racing. CGR boasts a tremendous heritage and pedigree in motorsport, achieving consistent success over three decades in some of the toughest single-seater and sportscar series' around. Of course, our championship poses a very different kind of challenge, but the team has proven itself to be a winner in every discipline it has contested and clearly possesses the skillset to similarly excel in Extreme E. As a leader, Chip Ganassi has never been afraid to innovate and adapt – indeed, he has won awards for his visionary, future-thinking approach – and that is entirely in keeping with the ethos behind our ambitious and groundbreaking new series, which he was very quick to embrace. I am confident that his team will add great value to Extreme E in our drive to propagate the environmental message and engineer long-lasting change through first-class sporting entertainment."
• Chip Ganassi, Team Owner, Chip Ganassi Racing, said: "Extreme E is a very different proposition to anything we have done before, but it's where I think motor racing is headed in the future. When I started our team in 1990, one of the founding principles I built it on was innovation. I've always been passionate about pushing the boundaries of what is possible, and Extreme E checks that box for us in a big way. Extreme E represents an opportunity to change that balance in auto racing by using the latest technology to attract a new, younger audience to this great sport of ours. Everything about it is cool, from the car to the race format and the in-built technology. We're thrilled to join the championship and are excited to play a part in developing the future of our sport."