iRacing furious with IndyCar, Pagenaud and Ferrucci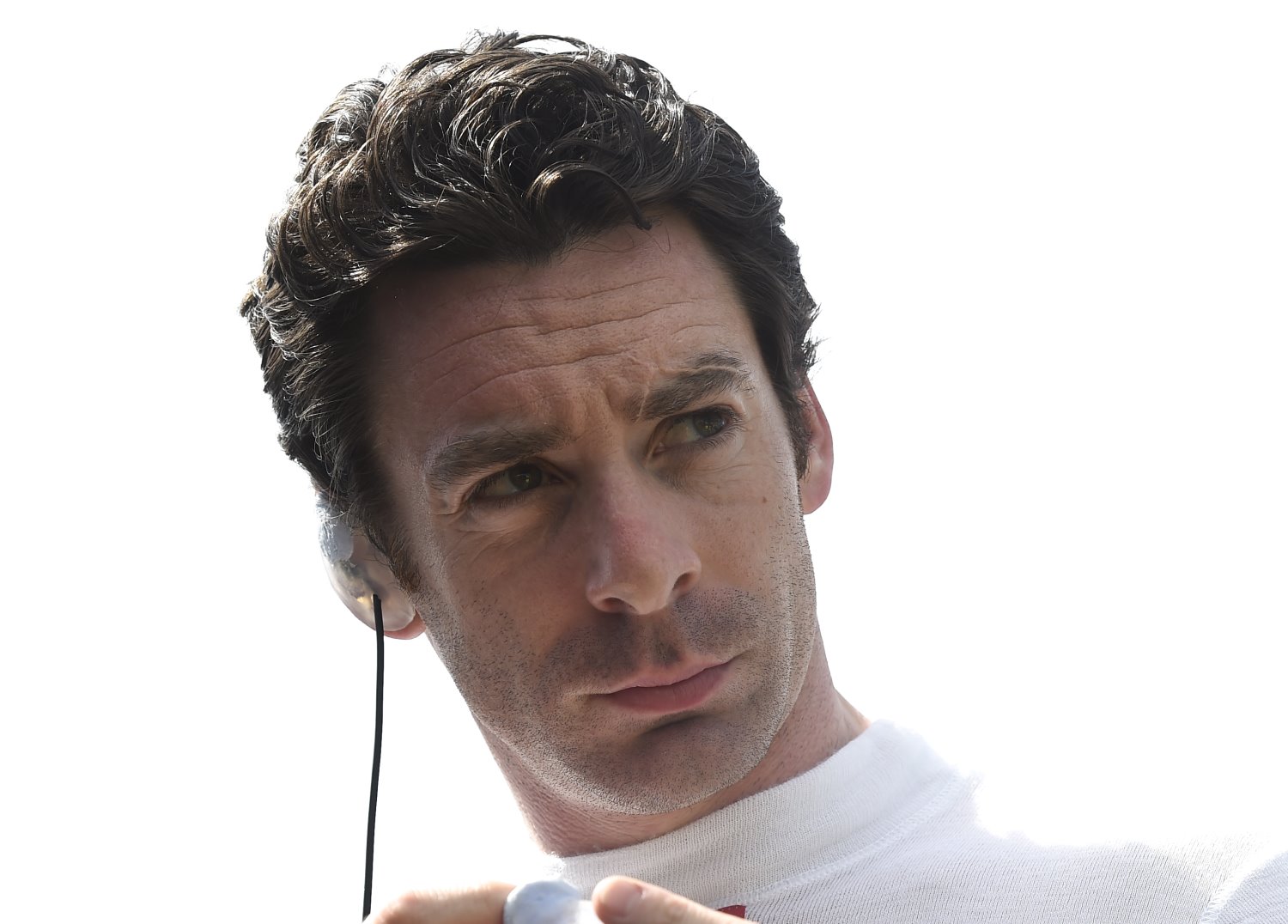 Simon Pagenaud made Indycar look like a bunch of sore losers to the rest of the world. How many sponsors will leave the series as a result?
The Executive Vice President of iRacing.com, Steve Myers, says the IndyCar finish where multiple drivers were taken out and an online feud between Simon Pagenaud and Lando Norris was ignited made a "mockery" of a "great opportunity for the series and iRacing".
In the closing stages of the final round of the Indianapolis race in the IndyCar iRacing Challenge, McLaren driver Norris dived down the inside of Graham Rahal. Rahal took avoiding action and hit Pagenaud, taking the latter out of victory contention.
Pagenaud then returned to the pits and said "we take out Lando, let's do it". He returned to the track and was slow off Turn 4 as Lando came on to the straight, brake checked Norris, and the two made contact.
Pagenaud was already out of the running for the win after colliding with Graham Rahal. As he returned to the track, a video feed of a conversation between the Penske driver and Penske race engineer Ben Bretzman saw them decide: "We take Lando out, let's do it!"
Yeah right… He was in the pits a few laps beforehand, and watch his hand as Norris gets close. So petty and not befitting of a supposed champ. pic.twitter.com/vyrkjk6qEz

— iain (@imontrose982) May 2, 2020
Pagenaud said, "Oh, I was pitting, I didn't mean to do…I didn't mean to crash him. I was just pitting," as he lied thru his teeth. He had just exited the pits, he was not going into the pits again.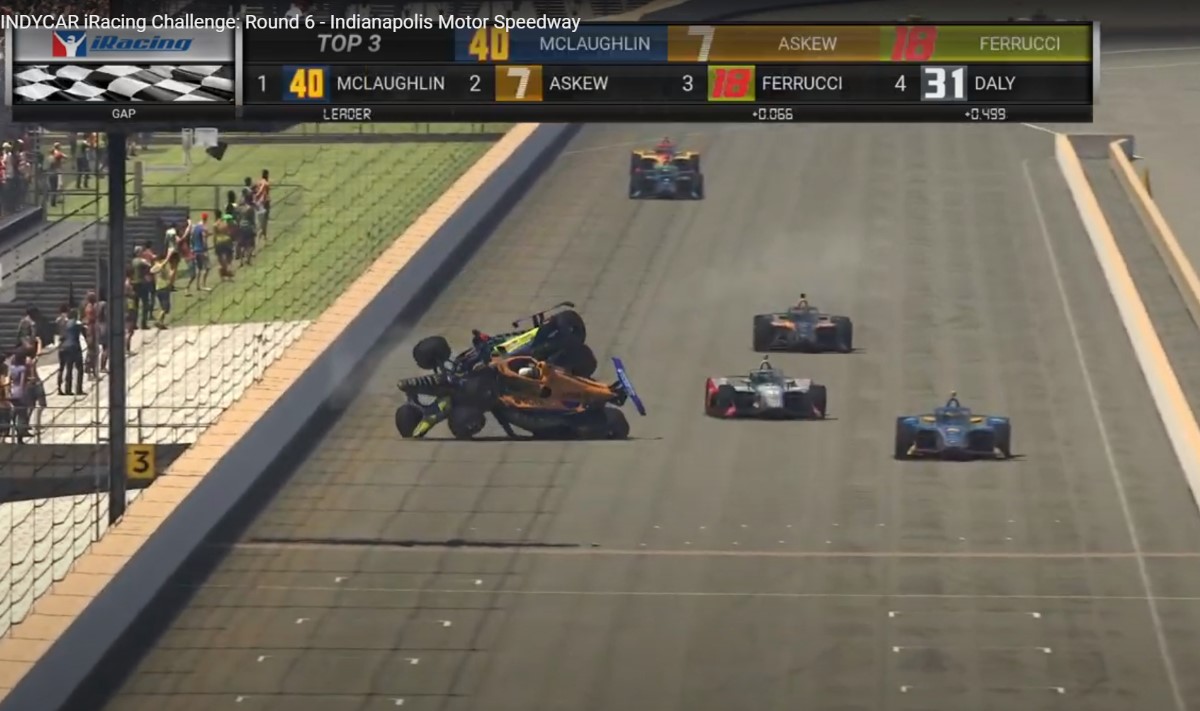 Ferrucci could be in as much trouble as Pagenaud – swerving to take out Askew in the run to the line
Article 6.10.3 of the iRacing sporting code states "deliberate, intentionally malicious, or retaliatory wrecking is prohibited", which led some people on social media to speculate if Pagenaud would receive a ban from iRacing.
However, replying to a tweet linked to a story by The Race, Myers replied: "This was an IndyCar private series with participants exclusively chosen by them.
"We are not in the business of policing anyone's private leagues for racing issues.
"Does it suck that he made a mockery of a great opportunity for the series and iRacing? Absolutely."
What action will Roger Penske take. Surely The Captain, who runs a tight clean ship, can see potential new IndyCar sponsors and engine manufacturers saying we don't want to be involved with drivers who act unprofessional like this…we're out of here.
We already saw Kyle Larson lose his NASCAR ride with Chip Ganassi Racing as sponsors bailed after he used the 'N'- word during an iRacing event. Given that Pagenaud and his engineer Bretzman plotted to purposely wreck Norris who was on his way to schooling the IndyCar regulars at virtual Indy in his first ever oval race, will Roger Penske fire Pagenaud?
We Join the race with just 5 laps remaining and Arrows McLaren running 1-2-3 with Lando Norris leading
With less than 3 laps remaining Pagenaud came out in front of Norris, slowed so Norris would catch him, and brake checked him exiting Turn 4 as Norris came up to lap him