Pagenaud purposely crashed out Lando Norris at Indy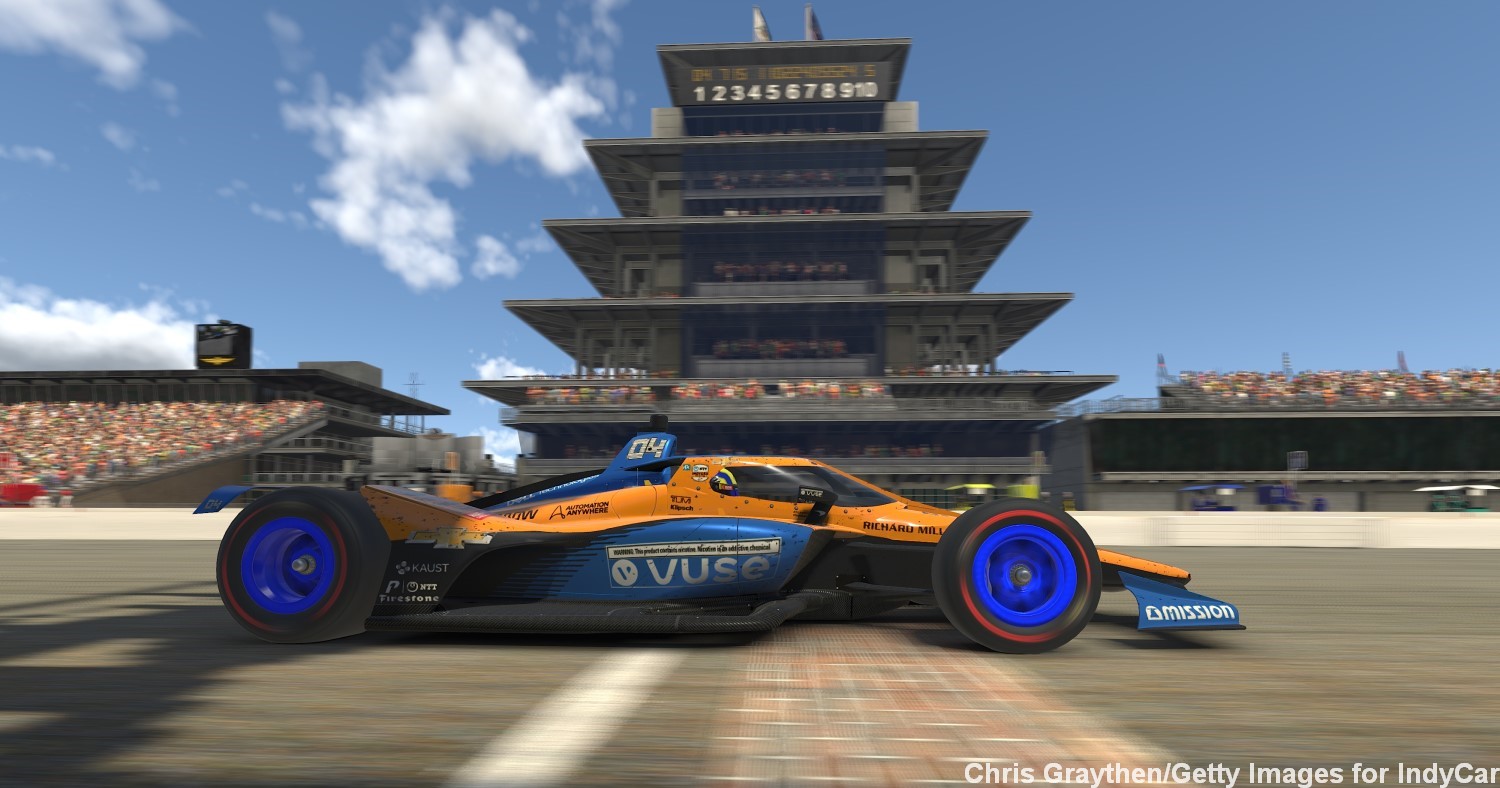 Lando Norris was schooling the IndyCar regulars again and the jealous IndyCar set could not stomach being beat down at Indy.
Saturday's final round of the IndyCar iRacing Challenge ended in drama and controversy after Lando Norris was denied victory in the 175 First Responder presented by GMR, after Simon Pagenaud purposely crashed him out. The IndyCar regular could not stand the McLaren F1 driver taking the IndyCar regulars to school two weeks in a row.
Having won his maiden IndyCar Esports event last week at the Circuit of the Americas, Norris had been invited back for this week's round held on a virtual simulation of the world-famous Indianapolis Motor Speedway. It was his first ever oval race but he is so good he was a couple of laps from victory, only to be robbed by a poor sport Pagenaud and his engineer.
Norris has started from the front row alongside pole sitter and eventual race winner Scott McLaughlin, and with four laps to ge he opened up a gap at the front and appeared on his way to victory.
2019 Indianapolis 500 champion Simon Pagenaud was already out of the running for the win after colliding with Graham Rahal. As he returned to the track, a video feed of a conversation between the Penske driver and Penske race engineer Ben Bretzman saw them decide: "We take Lando out, let's do it!"
Sure enough, moments later Pagenaud's car slowed on the racing line and caught out Norris, who drove into the back of the #22 causing him to lose the lead. The response from fans on social media was hostile, while the F1 star himself was also not happy – especially after seeing the video of Pagenaud's earlier tactical talk.
Pagenaud later lied through his teeth that the crash really had been a simple accident. "I was spinning, I didn't mean to do that," he said, adding: "I didn't mean to crash into him!"
"He's such a liar," Norris responded, who was still able to laugh about the clash after the end of the race which saw him limp home in 21st. "Yeah you did, mate. Yeah you did. That is amazing. What a loser you are."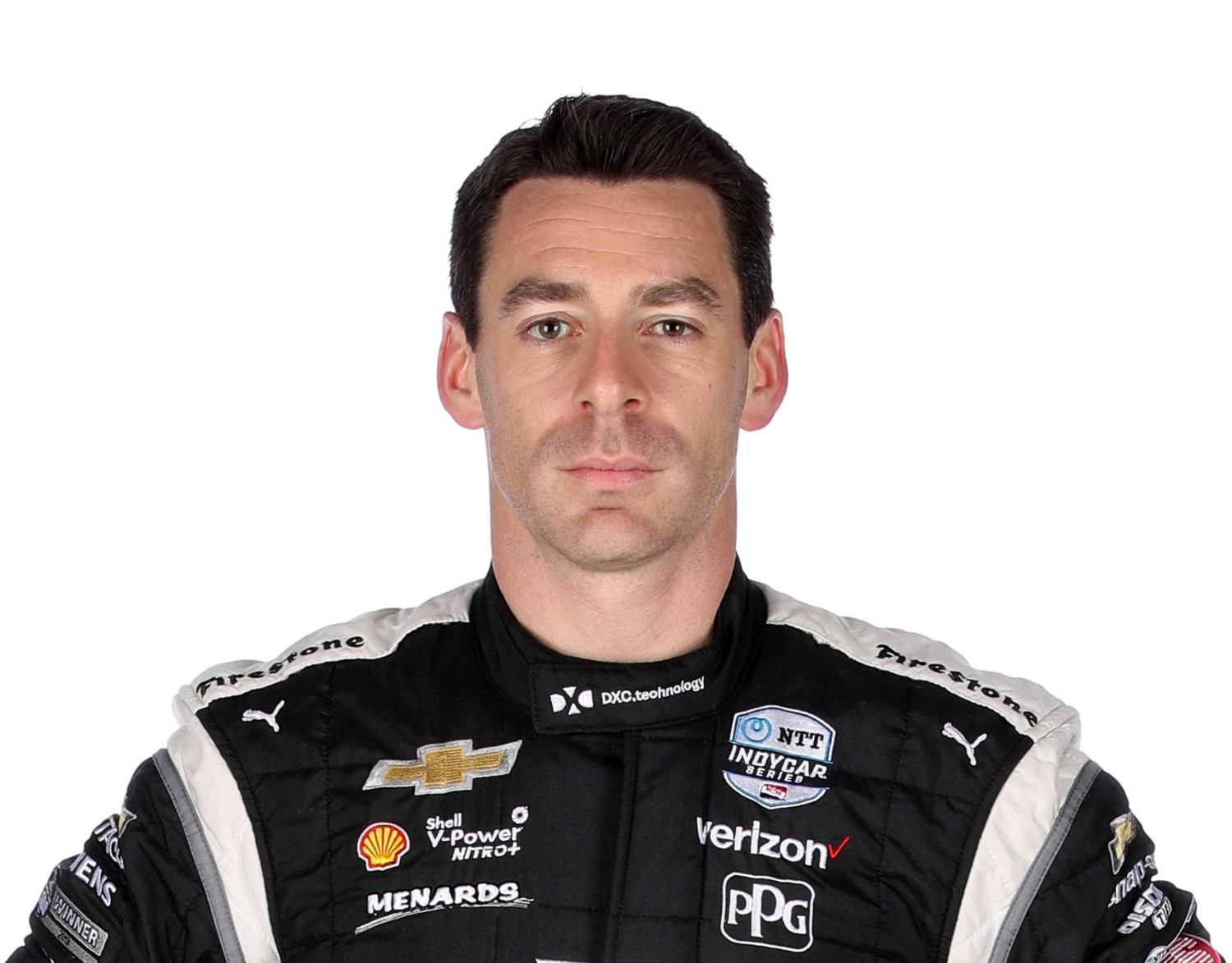 Simon Pagenaud lost a lot of respect with fans after it was revealed he and his engineer plotted to crash Lando Norris out of the lead. We're sure that won't sit well with his boss Roger Penske. Will it cost him his ride with Team Penske?
Norris talked with Pagenaud after the race and said that his rival has apologized for the incident.
"He said he wanted to come into the pits and he wanted to slow me up, and he wanted [Norris' Arrows McLaren SP team mate Oliver] Askew to win, he didn't want me to win.
"So he tried slowing me up a little bit and was going to come into the pits. Had no intention of taking me out. Just wanted to slow me down…by letting off in the middle of the corner and braking right in front of me."
Although the race wasn't for big money or real world glory, Norris was clearly irked to have come away with so little reward for all the work he'd put in during the week ahead of his superspeedway debut.
"Do you know how many hours, how much time I put into the left [turn]?" he explained. "How many hours I've spent driving in a straight line? And then just doing this," he said, acting out a small left hand turn correction typical of oval racing.
"I must have spent a day in total, I reckon I've spent 24 hours flicking driving in a straight line and turning left, trying to perfect it. With the most delicate touch, I've tried doing it one-handed, with my knee. 24 hours!
"And then because that guy gets a bit salty that a non-IndyCar driver is about to win an Indy race. It just ruins it. So, yeah, that's that."
Norris found support from another former F1 driver Max Chilton, who was himself briefly in the running for victory in the closing laps.
"Lando that was yours buddie," he tweeted. "I am sorry Indycar has been seen in a bad light. His spotter says what Lando did [taking the IndyCar regulars to school at Indy] wouldn't happen in real life, but what wouldn't happen in real life is a driver leaving the pits to purposely put the leader in the fence."
The Race's own Scott Mitchell reacted to Ferrucci's behaviour, and in reply McLaren F1 boss Zak Brown chimed into the debate.
I'm not surprised…..

— Zak Brown (@ZBrownCEO) May 3, 2020
Totally agree, Simon's (move) surprised me but this doesn't. I am just disappointed that so many fans think badly of us. Lando deserved that one & so did Oliver. I know it's a game but when you are wearing a team shirt representing sponsors, a team, a series you should be held accountable
— M A X Chilton (@maxchilton) May 3, 2020
On the Pagenaud/Norris incident, Brown added: "Not what you expect of a champion."
Coanda Simsports racer and Dreyer & Reinbold IndyCar driver Sage Karam shared a video replying to someone who had zoomed in, appearing to show Ferrucci turning down into Askew on purpose.
— Sage Karam (@SageKaram) May 2, 2020
Lame ending @SantinoFerrucci .

— Marco Andretti (@MarcoAndretti) May 2, 2020
"I did not expect to do that." @SantinoFerrucci talks about his contact with @Oliver_Askew that ultimately cost both of them a shot at the win coming to the yard of bricks at @IMS. pic.twitter.com/3VYpPdg2kC

— IndyCar on NBC (@IndyCaronNBC) May 2, 2020
Wow feel bad for @Oliver_Askew… what an awful move that was coming to the finish line. You deserved the win.

— Sage Karam (@SageKaram) May 2, 2020