Extreme E teams to run male/female driver pairings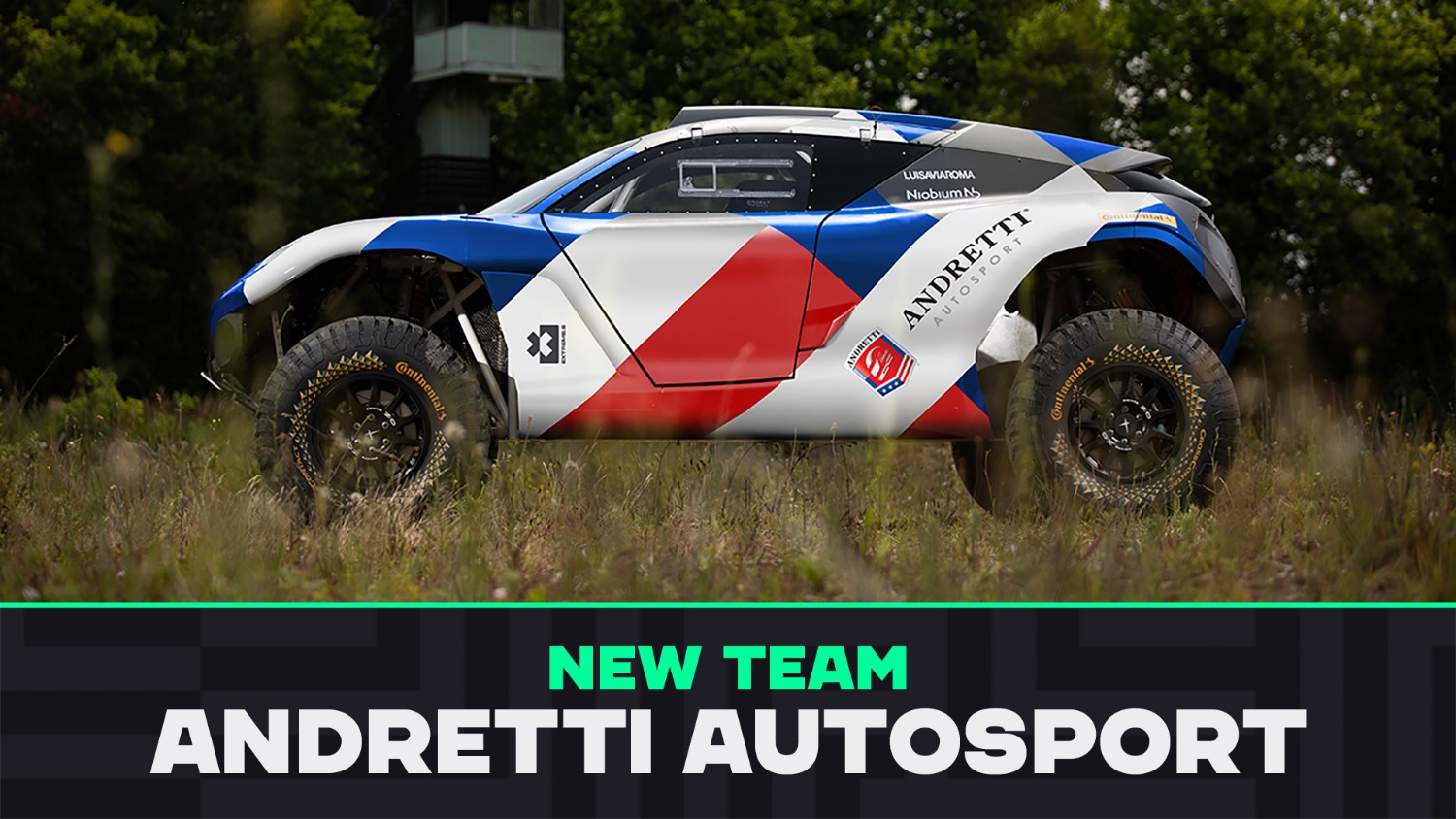 What female will Michael Andretti pick for his team?
Extreme E teams will field one female and one male driver during races when the new climate-aware racing competition begins in 2021.
The series said it wanted to promote "gender equality and a level playing field" within motorsport.
"It's a giant step. I have been looking forward to something like this my entire racing career," said sportscar driver Katherine Legge.
The all-electric off-road series is set to race in remote locations across the world to raise awareness of climate change and will be streamed live across the BBC.
Teams are planned to take delivery of their ODYSSEY machines in October.
Former rally driver Michele Mouton, now president of the FIA women in motorsport commission, said: "This is a great opportunity for women and men to compete together and against each other with the same material."
In addition to Legge, several female racers have signed up to the Extreme E drivers' program, including Jamie Chadwick.
Provisional Extreme E Season 1 (2021) calendar
23-24 January: Lac Rose, Dakar, Senegal
5-6 March: Al-'Ula, Saudi Arabia
14-15 May: Kali Gandaki Valley, Mustang District, Nepal
28-29 August: Kangerlussuaq, Greenland
30-31 October: Santarem, Para, Brazil