Sainz Jr. to team with Alonso for Indy 500 (Update)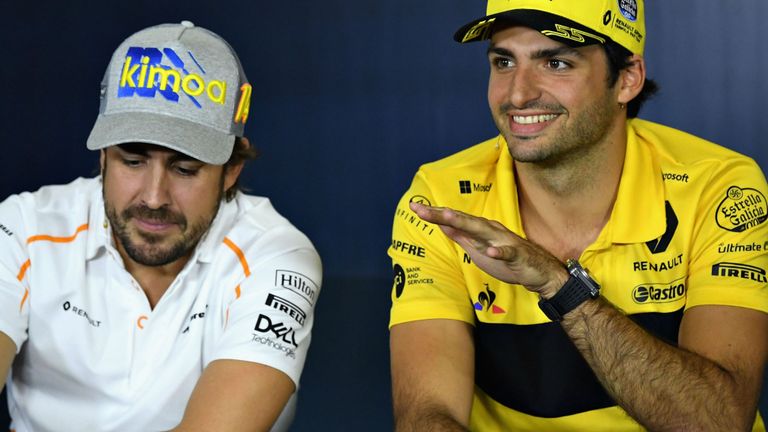 Alonso and Carlos Sainz Jr. will not complete an all-Spaniard IndyCar team
UPDATE This rumor is downgraded to 'false' now. It's Spain's 'Day of the Innocent – sort of April Fools Day.
12/28/18 According to Spain's momentogp, McLaren f1 driver Carlos Sainz Jr. will partner up with Fernando Alonso in the 2019 Indy500. Both Spaniards will drive for McLaren with Chevy power during the event in which the two-time world champion looks to secure his triple crown.
If true, this means that Sainz Jr. will miss the Monaco GP, but since he won't be contending for the F1 title in the slow McLaren F1 car, losing the points won't matter. It is assumed test driver Sergio Sette Camara will get Saniz's seat for Monaco should this rumor turn out to be 'fact.'
Alonso made his first appearance in the race two years ago, while Sainz is looking at making his debut in 2019. Rumours say that Sainz will get to test the Indycar during the winter break to avoid going into the cockpit blind.
The former Renault driver has apparently been asking for an Indy 500 drive for some time.
We'll see in the coming days whether or not the all-Spanish partnership becomes a reality for the Indy 500.
We have updated our 2019 IndyCar Silly Season page accordingly.