Nissan caused Ghosn's arrest to save their Japanese CEO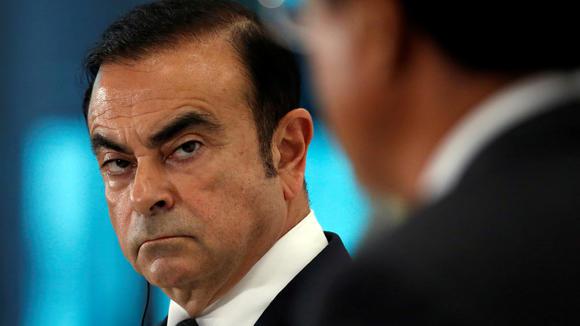 In a power struggle at the top echelons of the automotive industry, Ghosn may have played the wrong hand and been framed. He doesn't look very happy.
Prior to his arrest in Japan last month over presumed financial misconduct, Carlos Ghosn was allegedly planning to remove Nissan CEO Hiroto Saikawa. The plot has certainly thickened writes Matt Posky of Truth About Cars.
Ghosn, who was serving as Nissan Motor Co.'s chairman at the time, was believed to be on the cusp of an upper-level management shakeup within the Renault–Nissan–Mitsubishi Alliance. Part of that plan included finding a new CEO for Nissan, according to inside sources.
The Wall Street Journal, who broke the story, reported that timeline of the managerial restructuring was cloudy but involved a meeting scheduled for November with Ghosn hoping to pull the trigger by next spring. "He was getting ready for a shakeup that was going to affect Saikawa," one source claimed. "It was a path to a different CEO."
However, any ousting of Saikawa would likely require is involvement in some high-profile scandal (which may yet happen) and/or approval from the automaker's management board. Bloomberg later claimed that people familiar with Ghosn's case and Nissan's operations said there was no plan to eject Saikawa prior to the end of his term, which is slated to continue through April of 2019.
Nissan said it cannot comment on matter at this time. But we can speculate as to why Ghosn might have wanted the CEO removed. Nissan's financial performance under Saikawa hasn't been the mind-blowing success story it was when Carlos at the helm. Its operating income dropped by 17 percent in the first half of 2018.
Saikawa also pulled back on Ghosn's strategy of setting extremely ambitious volume targets and has taken heat from the former chairman over the automaker's involvement in the final-inspection scandal that has persisted within its home country. Thus far, Nissan is believed to have recalled at least 1 million vehicles in Japan for failing to adhere to those rigid national mandates.
The pair have also been at odds over the on extended power struggle taking place within the Renault–Nissan–Mitsubishi Alliance, an issue Ghosn spent most of 2018 trying to downplay. It's clear that he saw the Alliance as his baby and even seemed to be pushing for a full-blown merger for a while. However, Saikawa stressed the importance of Nissan remaining independent. In July, Carlos attempted to calm Japanese shareholders who had caught wind of consolidation rumors.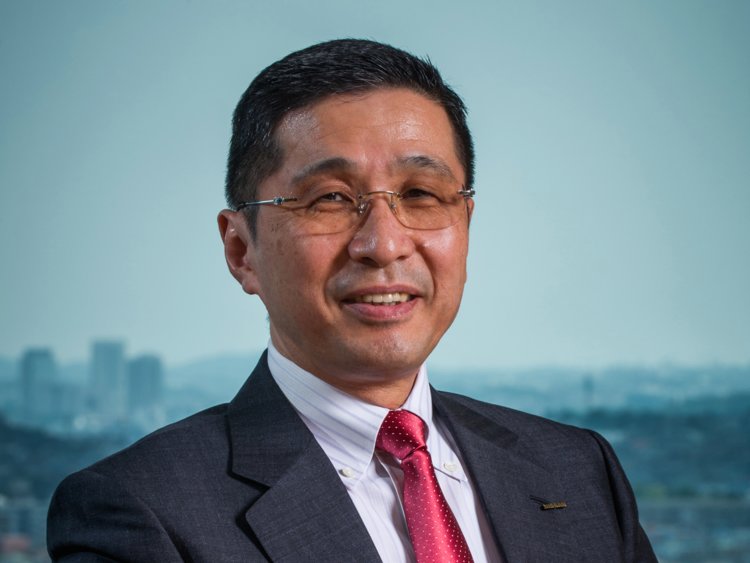 Rumor has it Nissan CEO Hiroto Saikawa got the last laugh and Ghosn, who tried to oust him, finds himself behind bars
"Anybody who will ask Nissan and Mitsubishi to become wholly owned subsidiaries of Renault has zero chance of getting a result," Ghosn said over the summer. "We have not done it for the last 19 years. We're not going to change today."
Be that as it may, the former chairman also expressed a dire need for Alliance members to solidify their relationship before its current high-level decision makers retire. There's a possibility Ghosn had very specific designs for that, which included a new CEO for Nissan that would see things his way.
Monday marks end of Ghosn's 22-day detention, having been held without charge since his arrest on suspicion of under-reporting compensation for five years. While there's no guarantee what will happen next, some have posited that he'll be re-arrested prior to any official indictment. Legal experts have also claimed Japan may dub him a flight risk and deny bail — a relatively common practice that the nation has been criticized for in the past. Japan has a ludicrously high conviction rate and sometimes goes to greater lengths to punish non-violent crimes than Western nations. The United Nations, Japan Federation of Bar Associations, and various human rights groups have criticized the country's legal system in the past.
Prosecutors are also rumored to hold Nissan accountable for publishing the documents which allegedly misrepresented Ghosn's remuneration. Official charges are expected to be launched soon. Matt Posky/TruthAboutCars