NASCAR setting stage for cost caps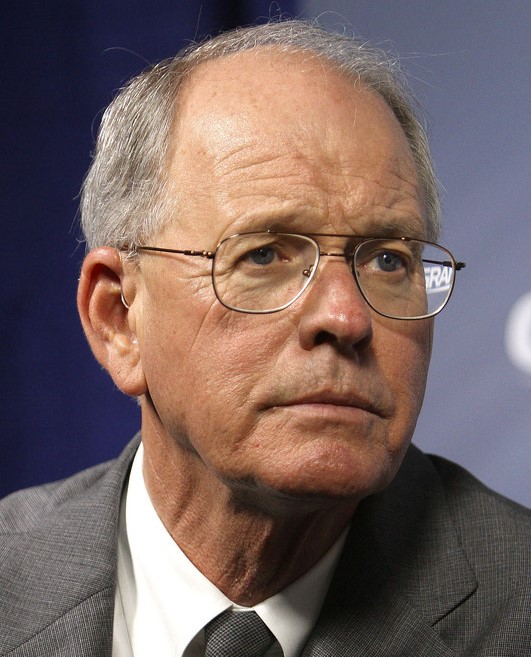 Jim France fixing the mess Brian France left
NASCAR has hired Deloitte to audit teams' finances and create a common accounting platform, sources said, an unprecedented step that teams have agreed to in order to help find a new competitive balance framework writes Adam Stern of Sports Business Daily.
The sanctioning body has been working with teams in its top-flight Monster Energy NASCAR Cup Series in recent years to cut costs and increase revenue, and the efforts have picked up steam under the direction of new Chairman and CEO Jim France. Continued slides in key performance indicators have further increased the urgency.
The idea to have an accounting firm measure teams' spending to help establish a baseline has been on the table for more than a year, but NASCAR and teams only recently signed off on it, sources said.
The audit could last until well into 2019, the sources said. Establishing a baseline on what teams are spending will help NASCAR determine whether to introduce something as drastic as a cap on spending or less grandiose rules to prevent team owners from overspending. Teams account for their spending in different ways, so creating a common accounting platform is vital before the sport experiments with any new competitive balance framework, sources said. The audit will look at teams' operational expenses, but not driver salaries.
NASCAR declined to comment.
The idea of a budget cap has been tossed around for years, but some NASCAR team owners have been against the idea. Sports Business Journal reported in May that the potential cap being discussed between teams and NASCAR was between $15 million and $20 million per car.
Some top teams now go beyond $20 million per car. While the cars themselves are expensive, the money spent on research, development, logistics and engineering is said to be the particularly exorbitant part of teams' expense sheets.
It's possible that NASCAR and teams will ultimately decide to only add new rules to restrict spending in certain areas rather than implementing an overall cap, which some are skeptical of in terms of the ability to enforce it.
A spending cap would not be totally off the grid. The Formula One racing series, for example, plans to introduce a version in 2021.
As for NASCAR, while a cap wouldn't fix some of the sport's broader issues, like falling attendance and viewership, it could help prevent a repeat of a situation like the one this year that saw Furniture Row Racing go out of business after losing a major sponsor. NASCAR teams rely on sponsorship for about 75 percent of their total revenue annually.
A spending cap is far from having finalized parameters or unanimous support, but the sources said if it were implemented, it could be as soon as 2020 or 2021. The first term for NASCAR's charter agreement with teams expires in 2020, as do NASCAR's five-year track sanction agreements, which would set up 2021 to be a year of potentially sweeping change in the sport.