Alonso in full-time NASCAR switch? No!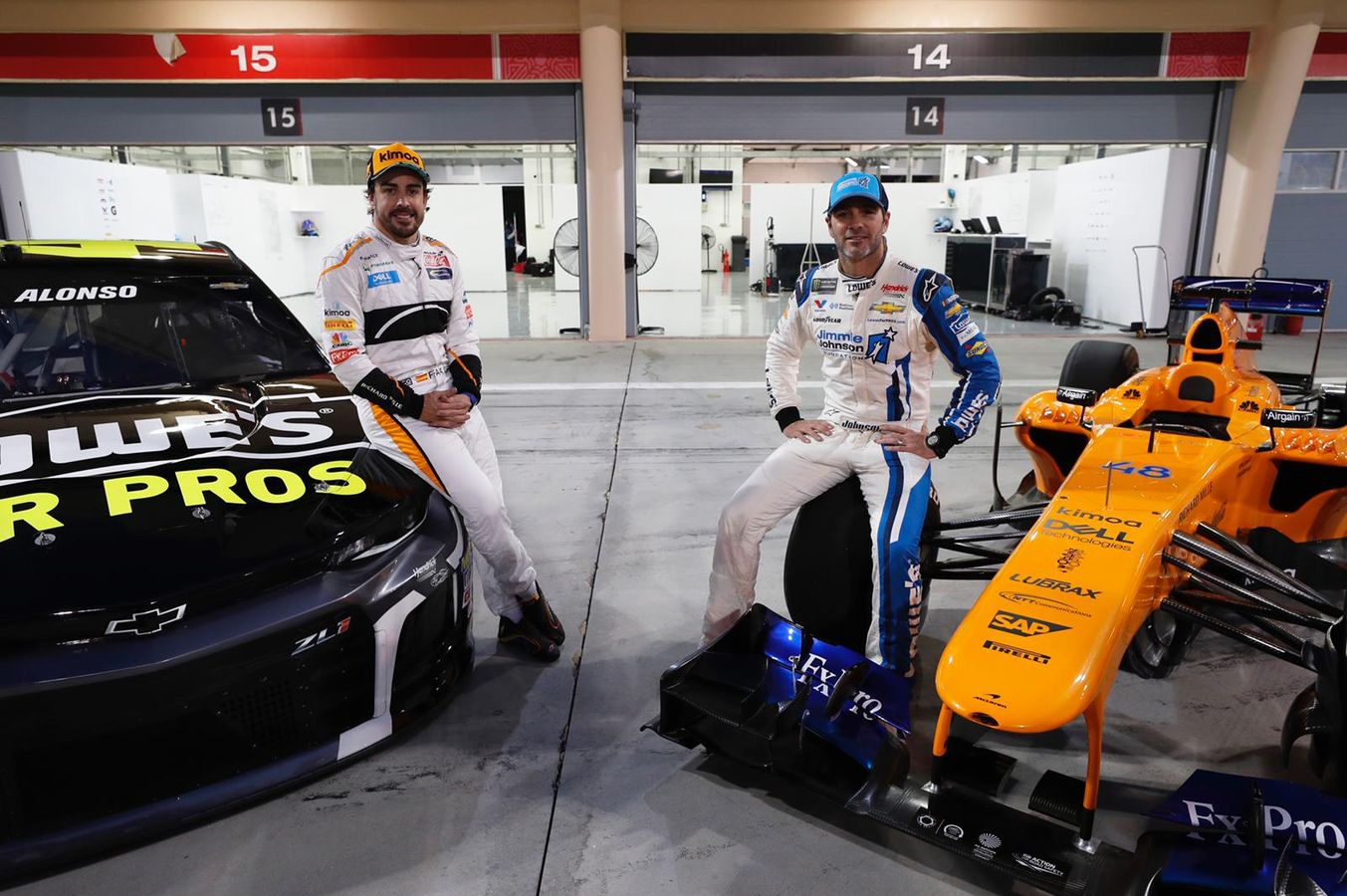 Although Alonso was easily faster than Johnson could do in his own stock car, Fernando Alonso has no plans to switch to NASCAR
(GMM) Fernando Alonso has denied he is considering a full-time switch to Nascar.
Just 14 hours after retiring from F1, the Spaniard was in Bahrain for a car 'swap' with Nascar driver Jimmie Johnson.
But he says a full-time switch is not on the cards.
"I'm not thinking about it," said Alonso.
"It would need a lot of commitment, because I'm not so skilled in those aspects right now and the schedule is very intense.
"It was a lot of fun, but I think most of the performance from these cars comes from experience. Maybe a single date someday is possible, but not the whole championship," he insisted.
However, the 37-year-old has done a deal to race with Cadillac in the 24 hour race at Daytona early next year.