Alonso to drive Cadillac in Rolex 24, Chevy in Indy 500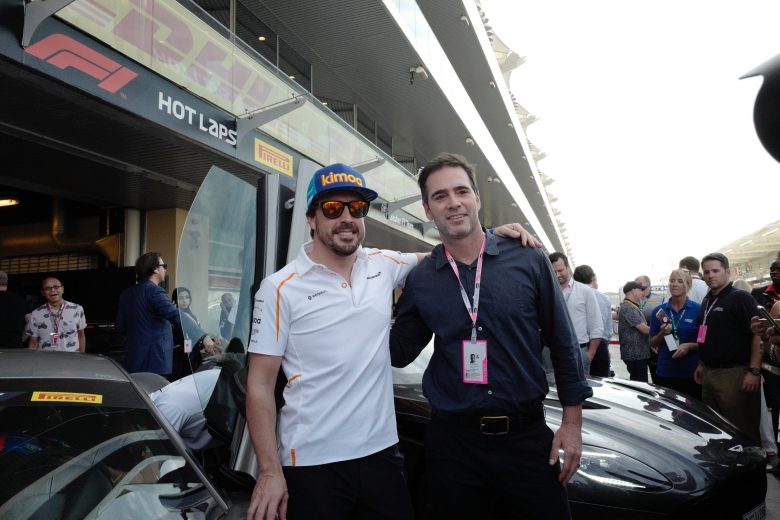 Chevy man Fernando Alonso with Chevy man Jimmie Johnson today in Bahrain
Word from Bahrain today is that Fernando Alonso has agreed a deal with General Motors brands Cadillac and Chevrolet to compete in next year's Daytona 24 Hours and Indianapolis 500 respectively.
The 37-year-old will drive a Cadillac DPi-VR in January's Daytona 24 Hours. The car will be run by 2017 winners Wayne Taylor Racing.
RaceFans rumors the deals between Alonso and the GM brands will be announced in early December.
The agreement will also see Alonso use Chevrolet power in the IndyCar McLaren will enter in next year's Indianapolis 500. An announcement is expected shortly.
Our 2019 IndyCar Silly Season page now confirms Alonso will drive a McLaren Chevy in the Indy 500 (with support from Team Penske?) and when he pulls into victory lane Honda personnel will be kicking themselves.