Albon to land 2nd Toro Rosso seat (4th Update)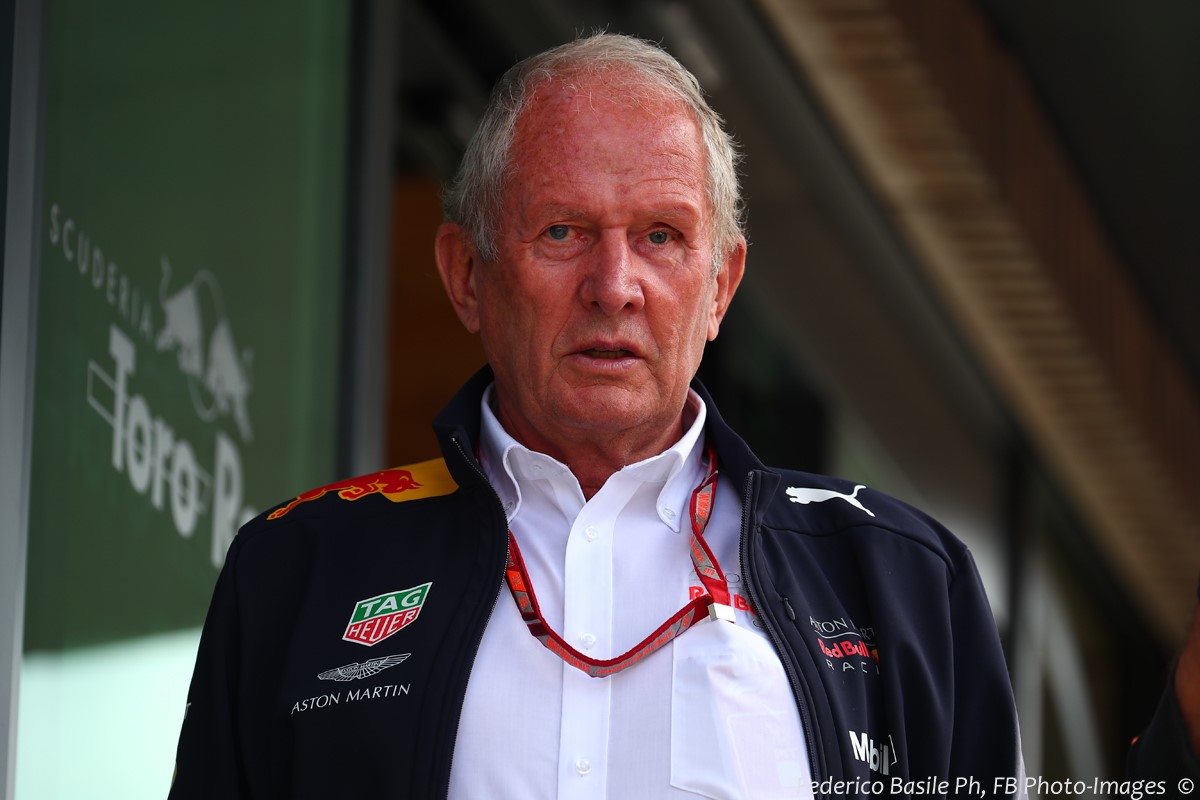 Marko was salivating over Albon's big check
UPDATE This rumor is updated to 'fact' with today's announcement.
Our 2019 F1 Silly Season page is now 100% 'fact'.
11/18/18 (GMM) A new question mark hangs above the second Toro Rosso cockpit for 2019.
Daniil Kvyat has been signed up already, but it is believed Brendon Hartley has been told he is definitely vacating the other seat.
Robert Kubica was earlier mentioned as one potential driver, but the Pole said last week: "I will definitely not go to Toro Rosso."
Another favourite was thought to be Dan Ticktum, the 2019 Macau GP winner. But the Briton does not have enough points to secure a F1 super license.
And the Japanese series Super Formula has announced on its Facebook page that the 19-year-old "will thrill Super Formula fans next season when he drives full time in the series".
Another big favourite is Alexander Albon, whose Thai links were said to be a potential funding coup for the junior Red Bull team.
But Red Bull was working to extract the 22-year-old from his Nissan contract in Formula E, and those efforts may have failed.
That is because Formula E has just announced its official entry list for 2019, outlining that Albon will indeed race for Nissan.
An outside shot for the Toro Rosso seat could be Naoki Yamamoto, a 30-year-old veteran of the Japanese racing scene with strong links to engine partner Honda.
Yamamoto has just wrapped up the Super Formula and Super GT titles, the latter together with Jenson Button.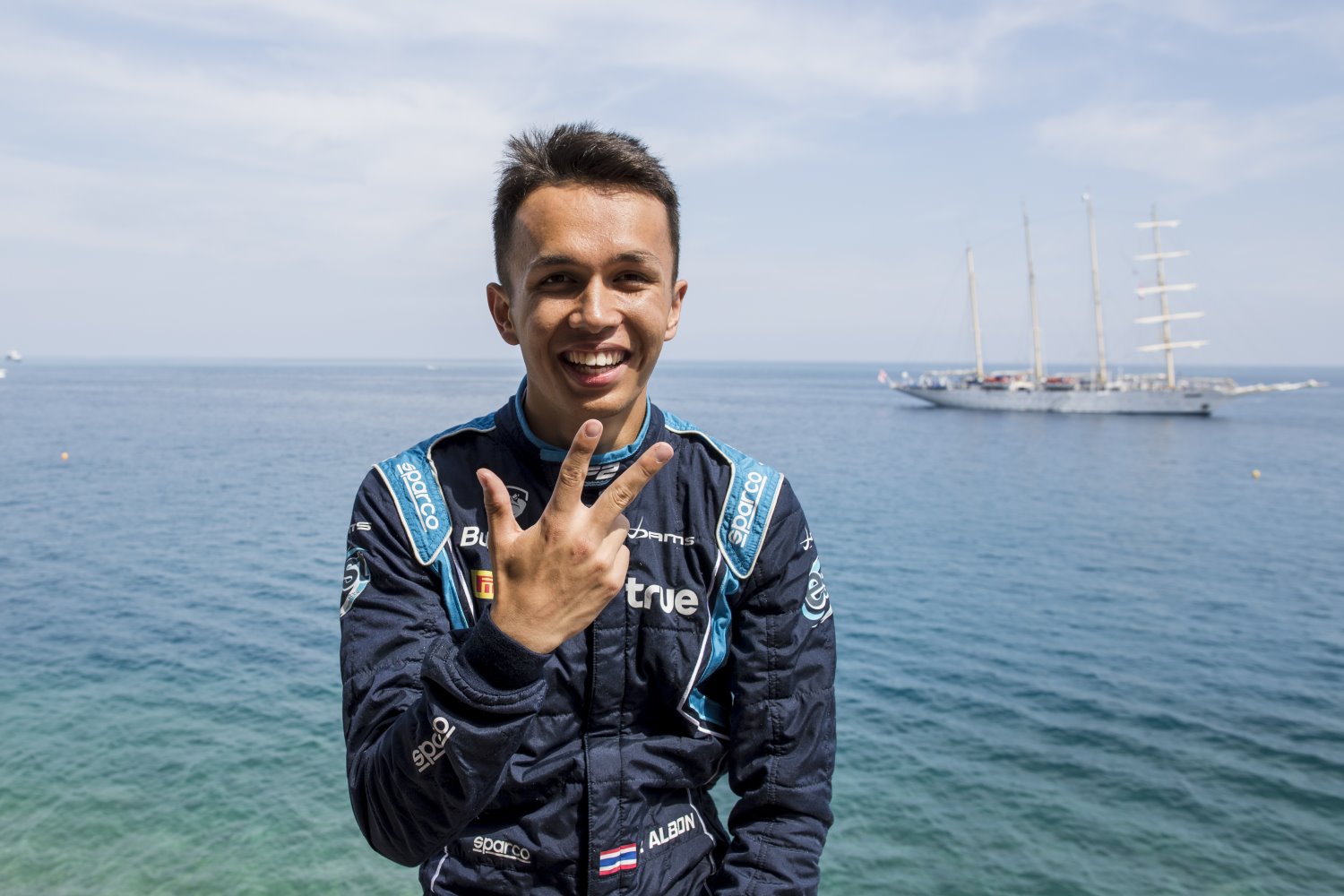 Alexander Albon – when Helmut Marko found out how big of a check Albon had, he immediately went after him
10/26/18 (GMM) Alexander Albon looks to have definitely secured the second Toro Rosso seat for 2019.
Daniil Kvyat is already signed up, and team boss Franz Tost admits that Brendon Hartley has not done enough this year to guarantee the other place.
"He has 4 points, Pierre (Gasly) has 28. That means he has to improve his performance if he wants to stay in the team," he said.
Germany's Auto Motor und Sport said Albon, a Briton with Thai heritage, has secured the backing of Red Bull owner Dietrich Mateschitz's Thai partners.
Red Bull has already negotiated the end to the 22-year-old's Nissan contract in Formula E.
However, the energy drink company doesn't want to announce the deal until after the season finale in Abu Dhabi.
"You will hear from us in Abu Dhabi," confirmed Dr Helmut Marko.
For New Zealander Hartley, it will be an uncomfortable wait.
"I have a contract for 2019. They just have to tell me if they want me or not," he said.
"I did my best ever formula one race in Austin. I think if you just look at results, it doesn't show what I've done for the team. I could have many more points."
10/21/18 (GMM) Toro Rosso looks to have made its decision about Daniil Kvyat's teammate for 2019.
It appears it will be rookie Alexander Albon, a Briton with Thai heritage who raced in Formula 2 but recently signed a long-term Formula E contract with Nissan.
Formula Spy reports that Red Bull has managed to negotiate an end to Albon's Nissan deal.
"Alex called me and then Helmut Marko called me from Japan and I knew that as the process was starting we had to go ahead and find a solution," said Nissan boss Jean-Paul Driot.
He said the Japanese manufacturer was "quite reasonable" about not standing in Albon's way.
"When you have a 22-year-old driver who has an opportunity to go to F1 we all know what it is for them, it's their life," said Driot.
"We know we could battle with the contract, because we have a contract, it's quite clear. But you cannot compromise the career of a young guy."
However, in Austin, Red Bull team boss Christian Horner denied that a Toro Rosso deal for Albon is now set in stone.
"There's nothing fixed. Nothing other than speculation at the moment," he said.
10/16/18 Autosport reports that Nissan Formula E driver Alexander Albon has emerged as favorite to partner Daniil Kvyat at Toro Rosso for the 2019 Formula 1 season.
It's understood that Red Bull motorsport boss Helmut Marko is negotiating with Nissan for the release of the 22-year-old, and that it will become clear in the next few days whether he has been successful.
Nissan is understood to be extremely frustrated with potentially losing a driver to whom it had made an early commitment, and it remains to be seen how the discussions will unfold.
Despite winning three F2 races this year, Albon gave up on F1 and signed to drive in Formula E because there appeared to be no open seats for him.