Kubica to land 2nd Williams seat (6th Update)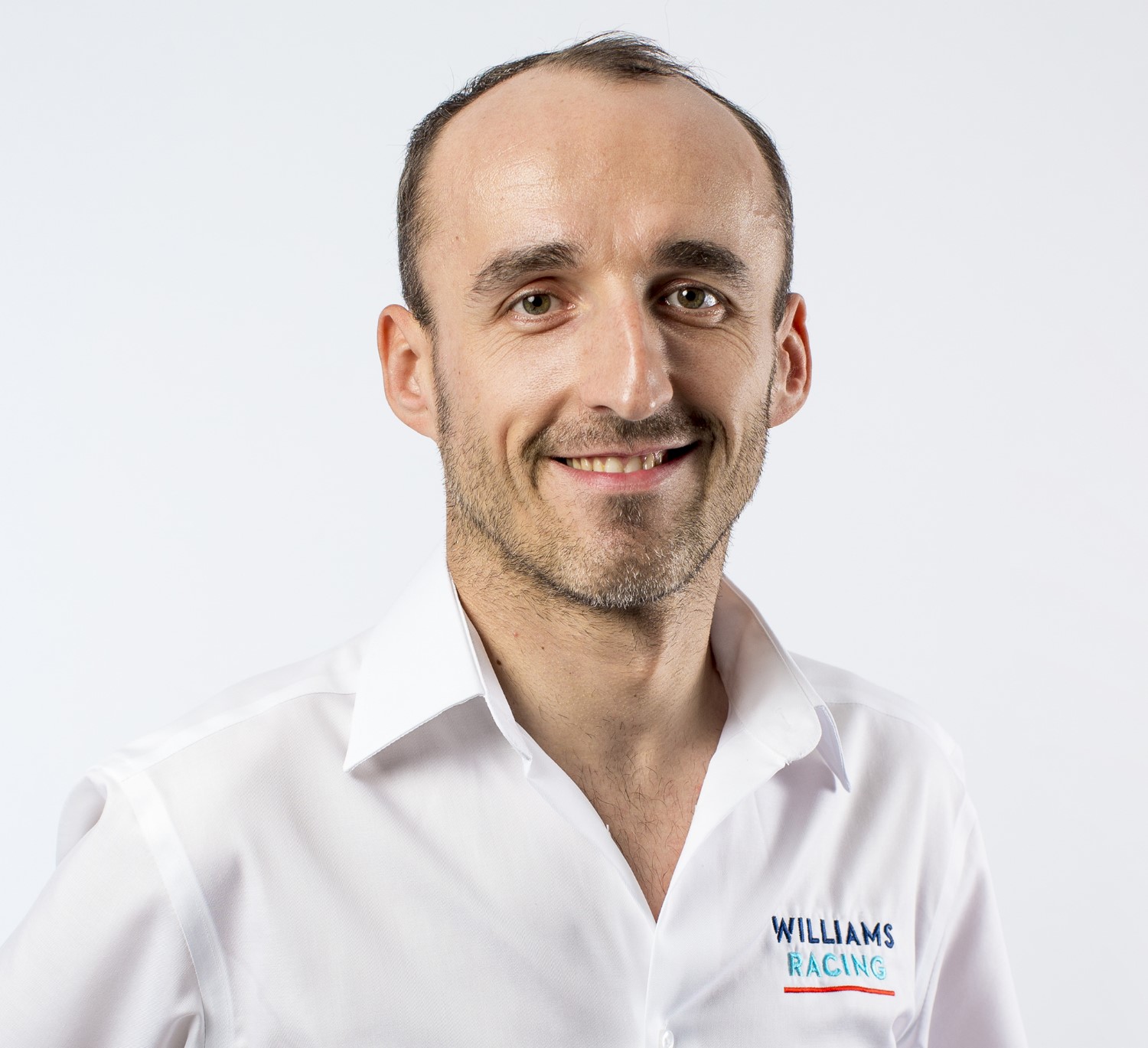 Robert Kubica is finally official
UPDATE This rumor is upgraded to 'fact' today. Williams Martini Racing is delighted to announce Robert Kubica will complete the team's driver line-up for 2019, partnering George Russell in the 2019 FIA Formula One World Championship.
Related: See updated 2019 F1 Silly Season Page
Robert impressed the team after conducting several tests for Williams in 2017 before taking on the role of Reserve & Development Driver for the team for the 2018 season. During this time Robert has spent extensive time working both trackside and at the factory, also having the opportunity to drive the FW41 during official testing and a number of FP1 practice sessions.
The 2017 tests marked Robert's return to an F1 car after he sustained severe injuries in a rallying accident in 2011, which temporarily put his career on hold.
Prior to his accident, Robert achieved a total of 12 podiums and went on to claim his maiden F1 pole position and victory in 2008, when he finished a career-best fourth in the Drivers' Championship. The Formula One race-winner made his F1 debut in 2006 and recorded a podium finish inside his first three races, marking him as one of the sport's most promising young talents.
Robert has completed a rigorous rehabilitation program to prepare for the upcoming season, and looks forward to joining his teammate George Russell, who enters his rookie year in Formula One, in 2019.
Speaking about the announcement, Robert Kubica said; "Firstly, I would like to thank everyone who has helped me during what was a difficult period of my life over these last few years. It has been a challenging journey to make it back to the Formula One grid, but what seemed almost impossible is now beginning to feel possible, as I am excited to be able to say that I will be on the Formula One grid in 2019.
"For sure, it has been a long road to get to this point, but as that challenge now comes to an end with this announcement, a new challenge begins working with Williams on track. It will not be easy, but with hard work and dedication, both George and myself will work together to try and help the team get in better shape to move further up the grid. This year has been tough, but I have learnt a lot, and I'd like to thank Sir Frank and Claire for this opportunity.
"Being back on the F1 grid next season will be one of the greatest achievements of my life, and I'm sure with hard work and commitment we will be able to help motivate the team to achieve good things together. Thank you again to everyone who has supported me and believed in me. I will finally be back on the grid behind the wheel of an F1 car, and I cannot wait to get back racing."
Claire Williams, Deputy Team Principal, commented; "I am delighted to announce that Robert will be stepping up to the role of Race Driver to partner George in 2019. All of us at Williams have been immensely impressed at what he has achieved, and it is a great credit to his strength of character and tenacity to return to Formula One.
"During this season his commitment to the team and the work he has put in behind the scenes has been unwavering, and he has become an established and much respected member of the Williams team. He has a level of determination that is remarkable to see; and he truly embodies the Williams fighting spirit. Having the consistency of Robert stepping up into this new role will be an important step for us as we look to fight our way back towards the front of the field. I am also excited to have a mixture of youth and experience to lead us into 2019 and we look forward to seeing what they can achieve on track. I would also like to thank Lance and Sergey for their hard work in what has been a challenging season. We wish them all the best for their future careers."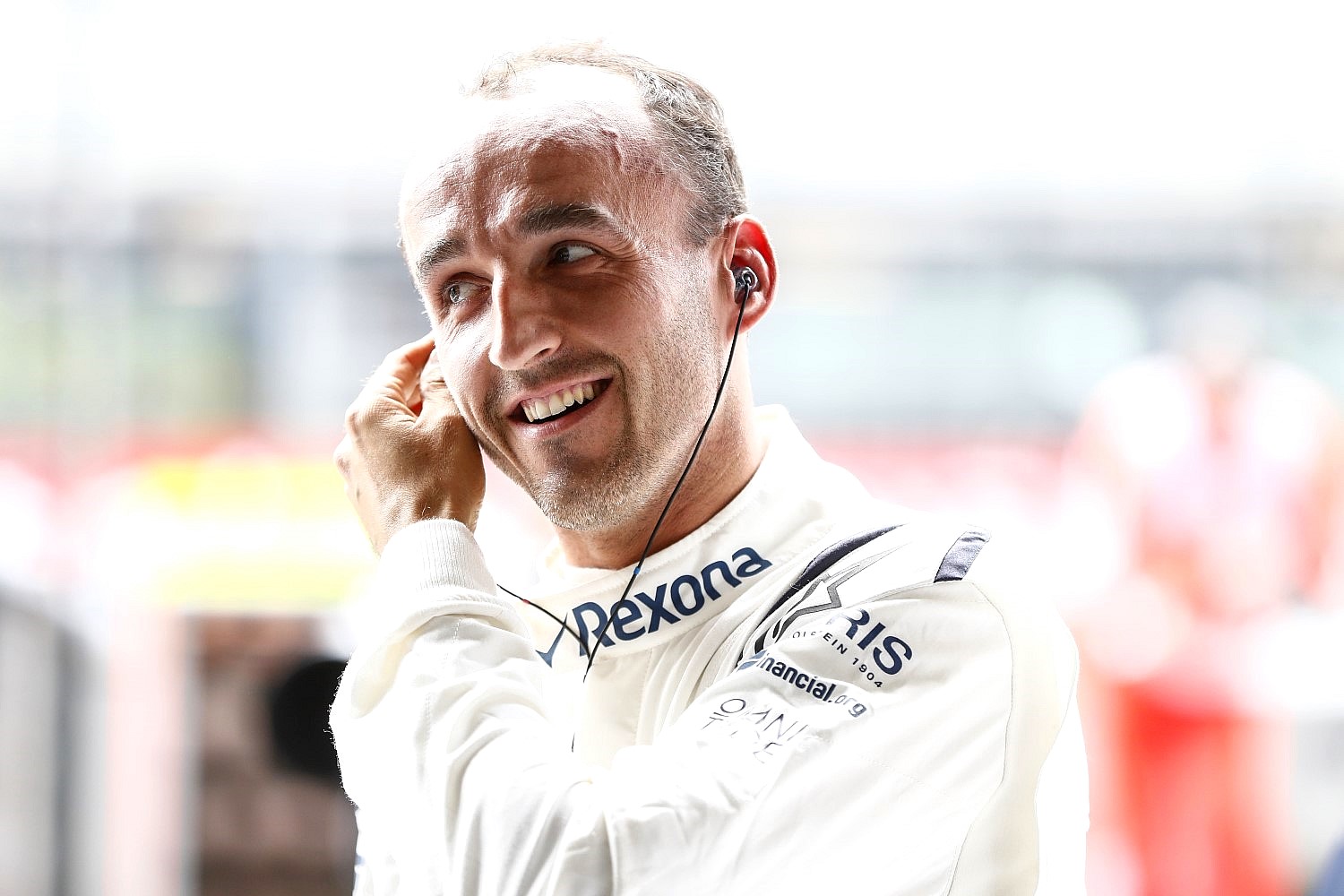 Kubica to be announced
11/20/18 (GMM) Williams looks set to announce Robert Kubica as its second driver for 2019 this weekend in Abu Dhabi.
Journalist Cezary Gutowski, who writes for the Polish publication Przegld Sportowy, said the British team is planning to make the news public on Thursday.
The identity of George Russell's teammate looks likely to be Polish driver Kubica.
The current occupant of the seat, Russian Sergey Sirotkin, admitted he is nervous.
"Right now, sitting here, I want clarity," he told the Russian publication Sport-Express.
"It is very unpleasant to read the latest news. But in Abu Dhabi I will get behind the wheel and all of the problems disappear."
Sirotkin said he does not want to take a step back into a testing role.
"Of course I'm not ready for that," he said. "I have said repeatedly that I invested much more in this season than people see, and the last thing I want is for the results of my work to go to someone else.
"It is clear that this year we worked for the future, with the results coming next season. If I lose what I worked on, it will be a big disappointment," Sirotkin added.
33-year-old Kubica, the Williams reserve this year, has not raced in F1 since almost severing his forearm in a 2011 rally crash.
His father Artur is hopeful.
"Everything seems to indicate that Robert will come back to racing," he said.
11/12/18 (GMM) Robert Kubica looks set to return to the F1 grid with Williams in 2019.
Auto Motor und Sport says the Pole wants to make his decision this week, after receiving an offer from Williams but also from Ferrari to be a test driver.
"His comeback chances at Williams are over 90 per cent," the German report claims. "It's only about details, for example about how many Friday practice sessions a third driver does.
"Williams is apparently selling the Fridays to a wealthy client."
Mercedes actually wanted Esteban Ocon to take the Williams race seat for 2019, but Toto Wolff says the British team was demanding too much.
"We cannot invest at the level they need," Wolff told Brazil's Globo.
Some have suggested Mercedes could subsidize its customer engine in exchange for the Ocon seat, with Wolff agreeing: "Money is money, no matter how you make it available.
"But we cannot give what they want."
Instead, Ocon could get the reserve seat at Williams for 2019, in addition to a similar role for the other Mercedes-powered teams including Force India.
"He could be a test driver for us, Force India and maybe Williams," Wolff said. "And he will be sitting in the simulator a lot."
Auto Bild reports that Kubica has now told Ferrari that he will not be taking the test driver role at Maranello.
11/11/18 (GMM) Robert Kubica has hit back at a British media report that claimed he will definitely race for Williams in 2019.
The publication has since wound back its claim, but the British team and the Polish driver have admitted they were angry about the reporting.
"It is not the number of articles that shows whether the chances are bigger or smaller," Kubica told Eleven Sports.
Kubica, the 2018 Williams reserve, has reportedly been tossing up between the Williams race seat or a longer term offer to be a Ferrari test driver from 2019.
"The title of the (British) article has been changed, so it is not true that I have an offer to be a Williams race driver," he explained.
"It's not up to me to judge if I am at the top of the list. For me, the situation is quite comfortable. I respect my timing and we'll see if there is a chance," Kubica added.
He said he is expecting to make his final decision "in early November".
"We focus on two options, but it's not that simple. You can say something in the paddock, but it's also true that F1 is also beyond the paddock," Kubica insisted.
11/09/18 (GMM) Robert Kubica looks to have secured the second race seat at Williams for 2019.
The Pole was also reportedly weighing up a long-term Ferrari test role, but a British publication claims Kubica has instead accepted the offer from Williams.
He claims he is "close to a decision" about his future.
But boss Claire Williams said the team has in fact "chosen the second driver, but for now we do not want to spoil the surprise".
However, Williams is believed to have scolded the journalist who reported that Kubica is definitely set to be George Russell's teammate.
"The journalist was cornered in the media centre by the Williams press officer," Poland's Eleven Sports claimed in Brazil.
Williams is dead last in 2019 and will now lose top manager and engineer Rob Smedley to a rival team.
"Hopefully I leave the team in better shape than it was in before," he said at Interlagos.
"I definitely want to stay in formula one on the technical side. I'm lucky because I'm already talking to people and that's a fortunate position to be in," Smedley added.
11/09/18 Robert Kubica is understood to have a race drive on offer from Williams for the 2019 Formula 1 season, as well as a chance to take a reserve role with Ferrari rumors Autosport.
"I think we are quite close to the decision," Kubica told Autosport. "From my point of view I'm getting there, and I have a deadline very soon, in my head.
"It will be within a few days, what I decide, what I want to do, and what I think is the best direction for me.
"I'm in a comfortable situation, and this is what I've been saying for a few weeks.
"I will be doing something which in one way or another attracts me, and gives me the confidence that I will be doing something that I enjoy.
"But a lot depends on making my mind up on what direction I want to go, if I want to race, and where to race, if I can combine things, and if I can focus only on one thing, as I did this year."
Pressed on whether a long-term arrangement such as a Ferrari deal would be his priority he said: "Maybe the wish of driving and coming back to F1 is bigger than the wish of a long project. I leave a lot to personal conclusions.
"When I'm saying I want to make my mind up, it's also about what I want to do with my future.
"I'm not looking only for the next three months, or one year, but what's is my feeling.
"It's not because once I decide everybody is waiting with open arms, there are also things to look at and see how it can work.
"I have a long flight back from Brazil, it's good to have last thoughts, and then we'll see."
Kubica admitted that a relationship with Ferrari would have obvious appeal.
"I said always when you are a small child you dream about F1, then once you are established as an F1 driver there are two things, either you win championships, or you drive in the red car," he added.
"I cannot look behind, I have to look forward. It could be very interesting, but I have to see more about working with a top team on a high level.
"It would be a good opportunity from a professional point of view, but also from an emotional point of view it can be something interesting."
10/17/18 (GMM) Robert Kubica's chances of securing the vacant Williams race seat for 2019 have received a massive boost.
Sport Express, a Russian daily, reports that Polish oil company PKN Orlen is prepared to pump $10 million into the current Williams reserve driver's sponsorship coffers for 2019.
It gives him a fighting chance of competing with the millions offered by the likes of Sergey Sirotkin and becoming Mercedes-backed rookie George Russell's 2019 teammate.
Polish broadcaster Radio Zet agrees, claiming that the company's president Daniel Obajtek is pledging to make PKN Orlen a fuel sponsor in collaboration with Kubica.
Radio Zet said a meeting between Obajtek and Kubica in Warsaw this week was exclusively about discussing the sponsorship.
In a media statement, PKN Orlen declared: "At this stage it is too early to talk about a potential cooperation or any of the details.
"At the same time we confirm that a meeting between the president of the PKN Orlen management board, Daniel Obajtek, and Robert Kubica, did take place," the statement said.
Super Express said the meeting lasted for an hour.
Another Polish publication, Next Gazeta, said it is possible PKN Orlen will promote its Stop Cafe brand through the partnership.
Kubica said in Warsaw on Monday: "I am calm. I can only thank my fans for supporting me.
"Let's hope we'll see each other next year, but it's not like I will stop smiling. I don't know what will happen but I can say I'm working on it," he added.