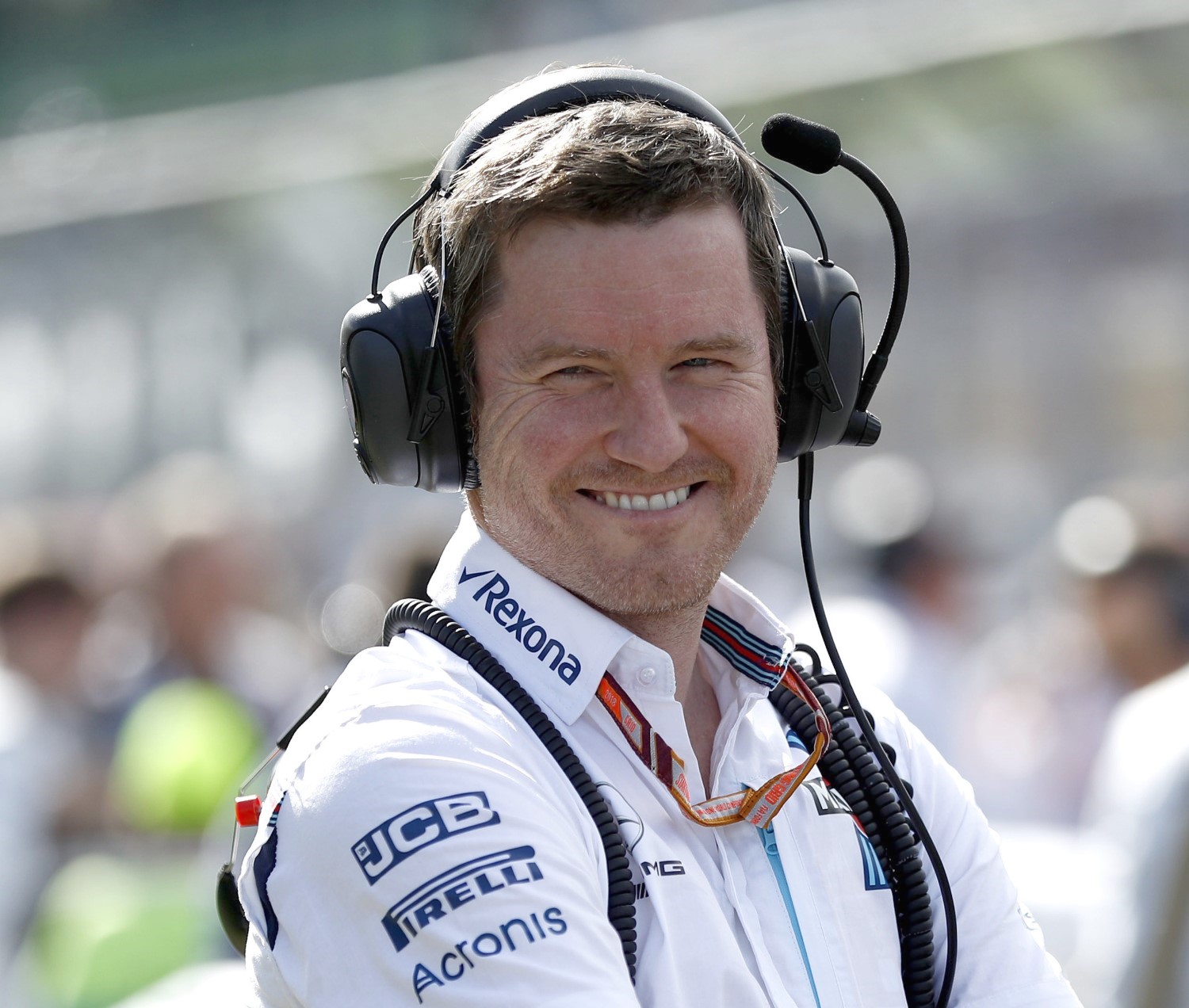 Rob Smedley
"After 20 years in Formula One, I feel it's the right time to reflect on things and evaluate what the next move is," said Williams Head of Performance Engineering, Rob Smedley on Monday when he announced he was leaving Williams.
"I'm thoroughly looking forward to spending more time with my family before deciding on future opportunities."
By Friday in Brazil (yesterday) it appears those "future opportunities" might include a return to Maranello.
Following stints at Stewart GP and Jordan, in 2004 Smedley joined Ferrari as race engineer for its test team.
He left Ferrari for Williams in 2014, following Felipe Massa for whom he had been race engineer. Initially Senior Race Engineer at Grove, in 2015 he was promoted to the role of Head of Performance Engineering, but as we know, the team's performance was not so great.
On Friday in the FIA press conference, Smedley was asked if he was considering a return to Ferrari by Italian journalist Andrea Cremonesi of La Gazzetta dello Sport. His face a little red, Smedley replied: "Andrea, Andrea, Andrea…"
"I'm going on holiday there in January if that helps," he continued, referring to a break in Italy.
"I would say at this moment in time I'm not closing off any options," he added. "I'm in a really fortunate lucky position that people want to talk to me so I'm talking and, as I said, there's absolutely no avenues closed off.
"What I actually need to do is to at some point, towards the start of next year, is to get all the options on the table and after having spent a little bit of time away from it and being able to look at things with a clearer head, slightly less fatigued, then I will make a decision but until that point I will see what the options are as they come in and go from there."
Asked about the decision to leave Williams, he said: "I joined Williams at a time when they were evolving from having a torrid time of it let's say – the new regulations in 2014 and the part that I was going to play in the journey was to take on the vehicle science, the vehicle performance side of it, the race operations and to try to help out in that area and I think that if you look back at 2012, 2013 and from that point on, from 2014, with the huge effort that all of the guys that work in that department, we have been able to grow it, we've been able to improve it, and hopefully I leave it in better shape than it was. It's a good group now, they've got good knowledge, good methodologies, we brought a lot of science into the way we use tires, into the way we use the car in general, so that the team can go ahead and pretty much exploit any car that's given to them, the race operations itself, the way the mechanics work.
"Hopefully it is in better shape than it was," he added [Editor's Note: Obviously it is not]. "It's kind of time for a new challenge for me now, I think. Williams has got its own challenge in front it to come from where it is at the minute. I'm going to go away and take another challenge somewhere else. I'm going to spend some time at home – that's first and foremost the thing I'm going to do. I'm going to spend some time with my family who have supported me for a long time. I've got to do that. I have no choice in that. But I'm very, very grateful that I can do that and spend some time being a normal husband, a normal dad and not going away every two weeks and not working until 9 or 10 in the office every night, so I'll enjoy that to begin with and then we'll go from there.
"I definitely want to stay in Formula 1," he insisted. "Formula 1 is my passion. It's been all my working life that I've been in Formula 1 and it's still the pinnacle of motorsport. There are other series that are snapping at its heels but it's still got a lot to offer. Formula 1, we're working on it all the time, it's not the complete package. It has so much more potential than what you actually see. So yeah, I do want to stay in Formula 1 on the technical side. I'm lucky, because I'm already talking to people and that's a fortunate position to be in and we'll just see where everything takes us."
Certainly, the Briton won't be following Lance Stroll to Racing Point Force India after the Williams was so bad for Stroll, and his rich daddy got so disgusted with the car's performance he must blame Smedley to some extent. Nor will he follow Massa to Formula E as he wants to remain in F1.