Indy Classic at COTA Preview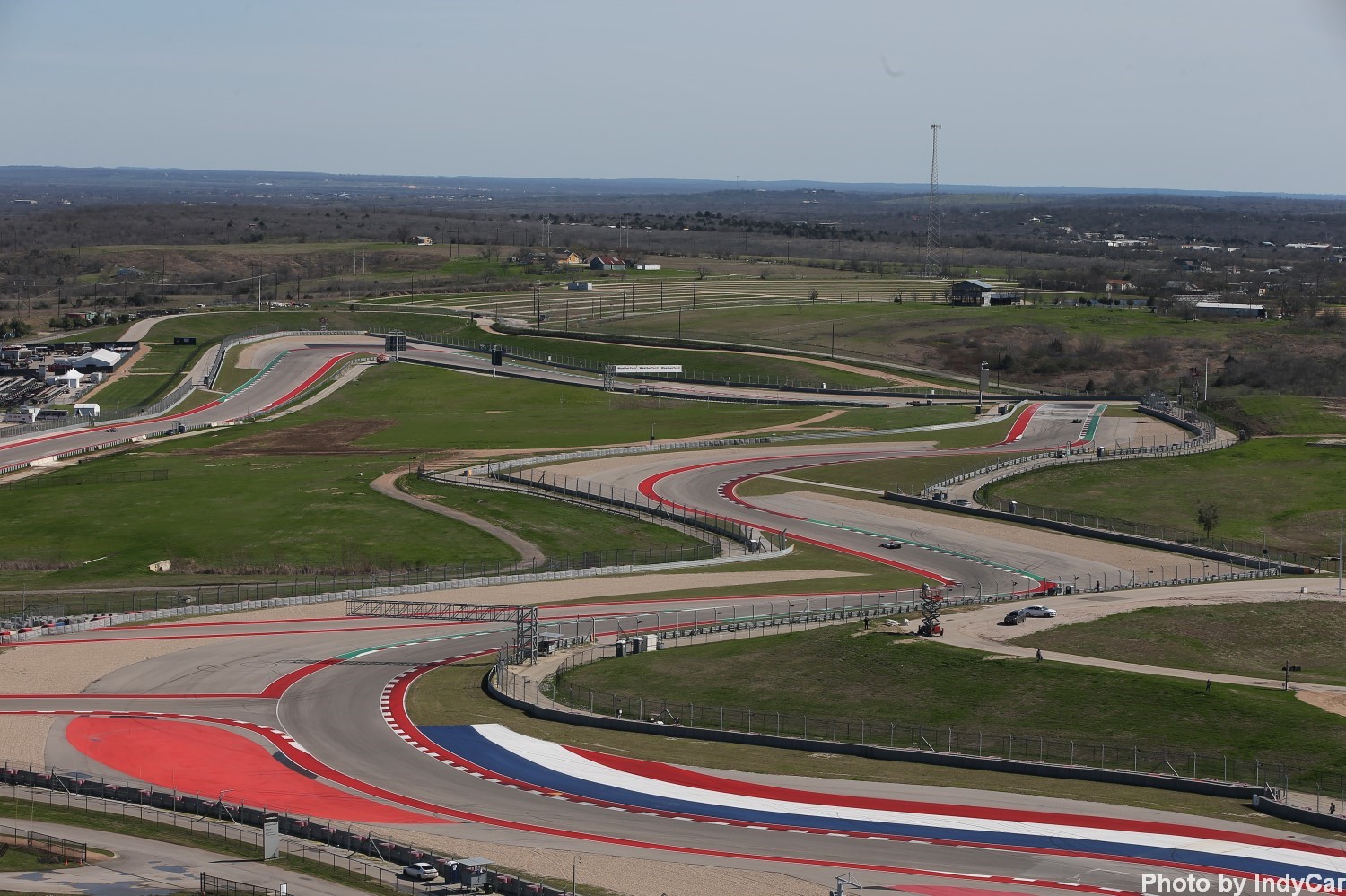 COTA
Since 2012, when the Circuit of the Americas (aka COTA) opened in Austin, fans have been clamoring for some IndyCar action. And now it's finally here! The inaugural IndyCar Classic will take place at COTA this weekend March 22-24. There will also be Indy Lights, Mazda MX-5 Cup and the return of an old X Games favorite, Stadium Super Trucks. On top of all this, Muse will perform in Austin360 Amphitheater on Saturday night! The last time they played this venue, tickets sold out fast.
Race weekend: Friday, March 22 – Sunday, March 24
Track: Circuit of The Americas, 3.41-mile, 20-turn permanent road course (counterclockwise) in Austin, Texas
Entry list: INDYCAR Classic (PDF)
Race distance: 60 laps / 204.6 miles
[adinserter name="GOOGLE AD"]Push-to-pass parameters: 200 seconds of total time with a maximum single duration of 20 seconds.
Firestone tire allotment: Seven sets primary, four sets alternate
Twitter: @COTA, @IndyCar, #INDYCARClassic, #IndyCar
Event website: http://www.circuitoftheamericas.com/
INDYCAR website: www.IndyCar.com
2018 race winner: New event
2018 NTT P1 Award winner: New event
Qualifying lap record: New event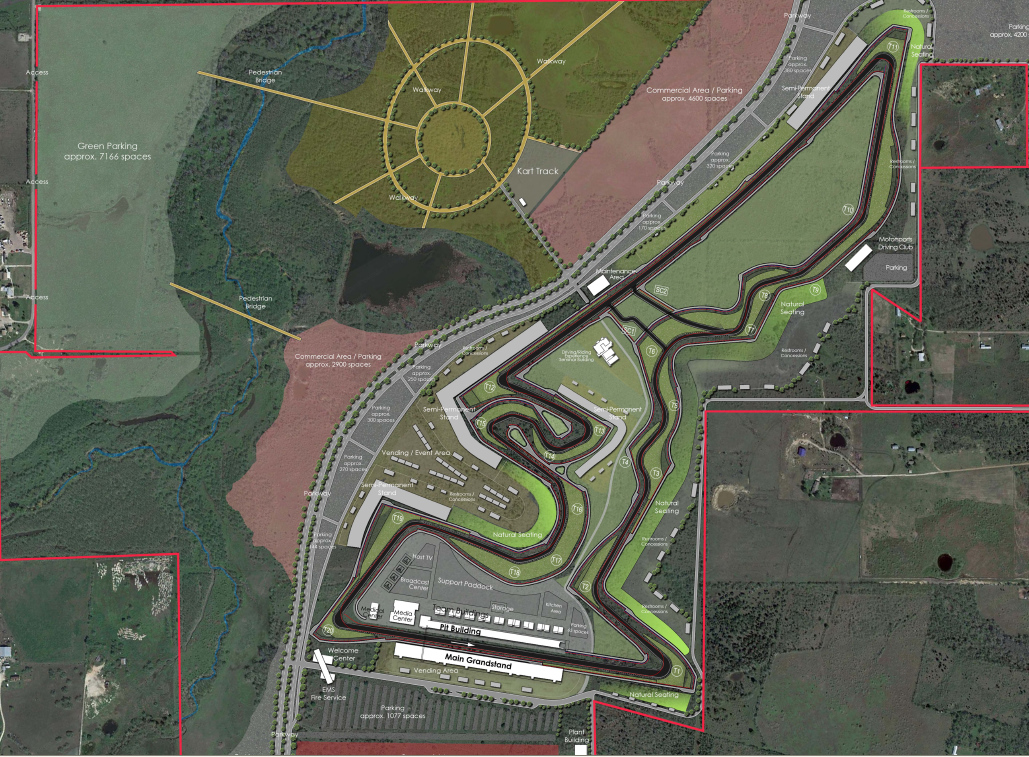 COTA circuit layout
NBCSN telecasts: Qualifying, 3 p.m. ET Saturday, March 23 (live); Race, 1 p.m. ET Sunday, March 24 (live). Leigh Diffey is the lead announcer for NBCSN alongside analysts Townsend Bell and Paul Tracy. Pit reporters are Marty Snider, Kelli Stavast, Kevin Lee, Jon Beekhuis and Robin Miller.
Advance Auto Parts INDYCAR Radio Network broadcasts: Mark Jaynes is the chief announcer alongside analyst Anders Krohn. Jake Query and Nick Yeoman are the turn announcers with Dave Furst, Rob Howden and Ryan Myrehn reporting from the pits. The INDYCAR Classic race airs live on network affiliates, Sirius 216, XM 209, IndyCar.com, indycarradio.com and the INDYCAR Mobile app powered by NTT DATA. All NTT IndyCar Series practices and qualifying are available on IndyCar.com, indycarradio.com and the INDYCAR Mobile app, with qualifying also airing on Sirius 216 and XM 209.
NBC Sports Gold livestreaming: All NTT IndyCar Series practice sessions and qualifying will stream live on INDYCAR Pass on NBC Sports Gold, NBC Sports' direct-to-consumer livestreaming product that will put more INDYCAR programming content at viewers' fingertips than ever before. In addition, full-broadcast, same-day replays of NTT IndyCar Series races, live streams of Indy Lights presented by Cooper Tires races, edited cutdowns of NTT IndyCar Series and Indy Lights races and more will be available.
At-track schedule (all times local):
Friday, March 22
10:15 – 11 a.m. – NTT IndyCar Series practice #1, NBC Sports Gold
2:05 – 3:05 p.m. – NTT IndyCar Series practice #2, NBC Sports Gold
3:10 – 3:40 p.m. – NTT IndyCar Series warmup, NBC Sports Gold
Saturday, March 23
10 – 10:45 a.m. – NTT IndyCar Series practice #3, NBC Sports Gold
2 p.m. – INDYCAR Classic qualifying (three rounds of knockout qualifications), NBCSN and NBC Sports Gold
Sunday, March 24
Noon – NBCSN on air
12:36 p.m. – "Drivers, start your engines," given by Colt McCoy, NFL quarterback and Texas Longhorn legend
12:43 p.m. – INDYCAR Classic green flag, (60 laps/204.6 miles)
Race Notes:
The INDYCAR Classic will be the first Indy car race at Circuit of The Americas and one of two NTT IndyCar Series races to be held in the state of Texas in 2019. Texas Motor Speedway, which has hosted Indy car racing since 1997, will host its annual race in June.
Josef Newgarden of Team Penske started the NTT IndyCar Series season by scoring the win in the season-opening Firestone Grand Prix of St. Petersburg on March 10. Newgarden seeks to be the first driver to open the season with back-to-back wins since 2010, when his teammate Will Power won races at Sao Paulo, Brazil and St. Petersburg, Florida.
Scott Dixon of Chip Ganassi Racing continues the defense of his 2018 NTT IndyCar Series championship at COTA. Dixon's five season championships trail only the seven titles collected by A.J. Foyt. Dixon is third on the all-time Indy car victory list with 44.
Tony Kanaan seeks to start his 302nd consecutive race this weekend, which would extend his Indy car record streak that began in June 2001 at Portland. Kanaan will attempt to make his 362nd Indy car start, which ranks third on the all-time list.
Scott Dixon has made 242 consecutive starts heading into the weekend, which is the second-longest streak in Indy car racing. Andretti Autosport's Marco Andretti has made 218 consecutive starts, which is the third-longest streak in Indy car racing.
Six rookies are entered and two – Kyle Kaiser and Patricio O'Ward – will make their first NTT IndyCar Series start of the season. The other Rookie of the Year candidates are Marcus Ericsson, Santino Ferrucci, Colton Herta and Felix Rosenqvist
Since 2012, the NTT IndyCar Series has averaged nine different race winners per season, including a record-tying 11 winners in 2014. There were eight different winners in the 17 races of 2018 with an equally tight competition projected for this season.
Drivers may engage their "push-to-pass" for a total of 200 seconds during the race, with a maximum duration of 20 seconds for any one The push-to-pass is not available on the initial start or any restart unless it occurs in the final two laps or three minutes of a timed race. The feature increases the power of the engine by approximately 60 horsepower for 2019.
INDYCAR CLASSIC PRE-EVENT QUOTES: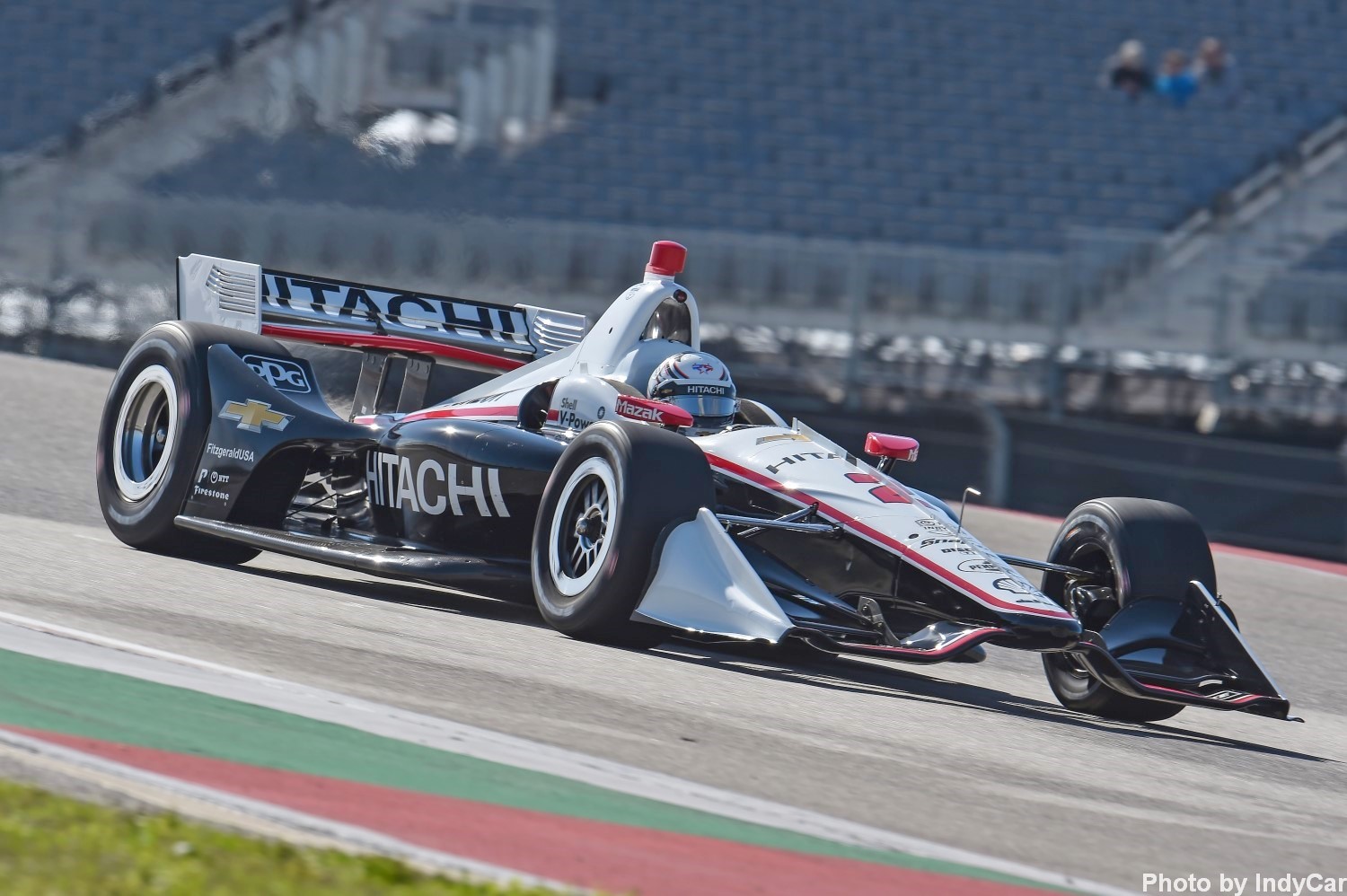 Josef Newgarden is the early favorite. He dominates on these undulating tracks
JOSEF NEWGARDEN (No. 2 PPG Team Penske Chevrolet): "The No. 2 PPG Chevrolet team is off to a really great start to 2019. We're really pumped after finally capturing that win at St. Petersburg. The whole team is feeling great energy and momentum headed to COTA. It's going to be really cool to race at a track that Formula One also competes at. I think the racing is going to be interesting for INDYCAR because we should be able to pass a lot more, based off of what we learned at our February test. I know the city of Austin is excited for the event and we hope we can bring INDYCAR to a whole new fan base."
MATHEUS LEIST (No. 4 ABC Supply AJ Foyt Racing Chevrolet): "I'm so excited to race at COTA for the first time. The place reminds me so much of the tracks I used to race in Europe. It is wide, long and has big straights. The high-speed section after Turn 1 has to be one of the most exciting high-speed sections of the calendar. I feel like the race is going to be a good show, and as the track is pretty wide I'd say the fans can expect lots of passes. It's also a home race for our AJ Foyt Racing team and I'm more than enthusiastic to be around some close friends. The No. 4 ABC Supply Chevy crew will be working as hard as ever to bring a good result to our sponsor, fans and family. Looking forward to doing a great race weekend."
JAMES HINCHCLIFFE (No. 5 Arrow Schmidt Peterson Motorsports Honda): "I think everyone is looking forward to seeing what COTA has in store for INDYCAR. It's such a cool facility and hopefully provides some really exciting racing. It was great getting the chance to test there last month, and I think we made good progress with the Arrow car, narrowing the gap to the front every session. Since then, I am sure we've found ways to turn up even better, so we're looking to continue a strong start to the season."
MARCUS ERICSSON (No. 7 Arrow Schmidt Peterson Motorsports Honda): "I can't wait to get to COTA. It's the only track on the calendar that I know from before, having raced there previously quite a few times in Formula One. It's a track I really like – I've had some strong weekends there in F1 so I'm coming back with good memories. Obviously, we had the INDYCAR spring training there, which we had two good days learning the track for Arrow SPM. I think, for us, going to COTA after St. Pete, where we had a very promising race which unfortunately ended with a DNF, we are going there with high targets. We want to build on that performance and come out with a great result to kick off our season. We're feeling confident and we're looking forward to having a great weekend."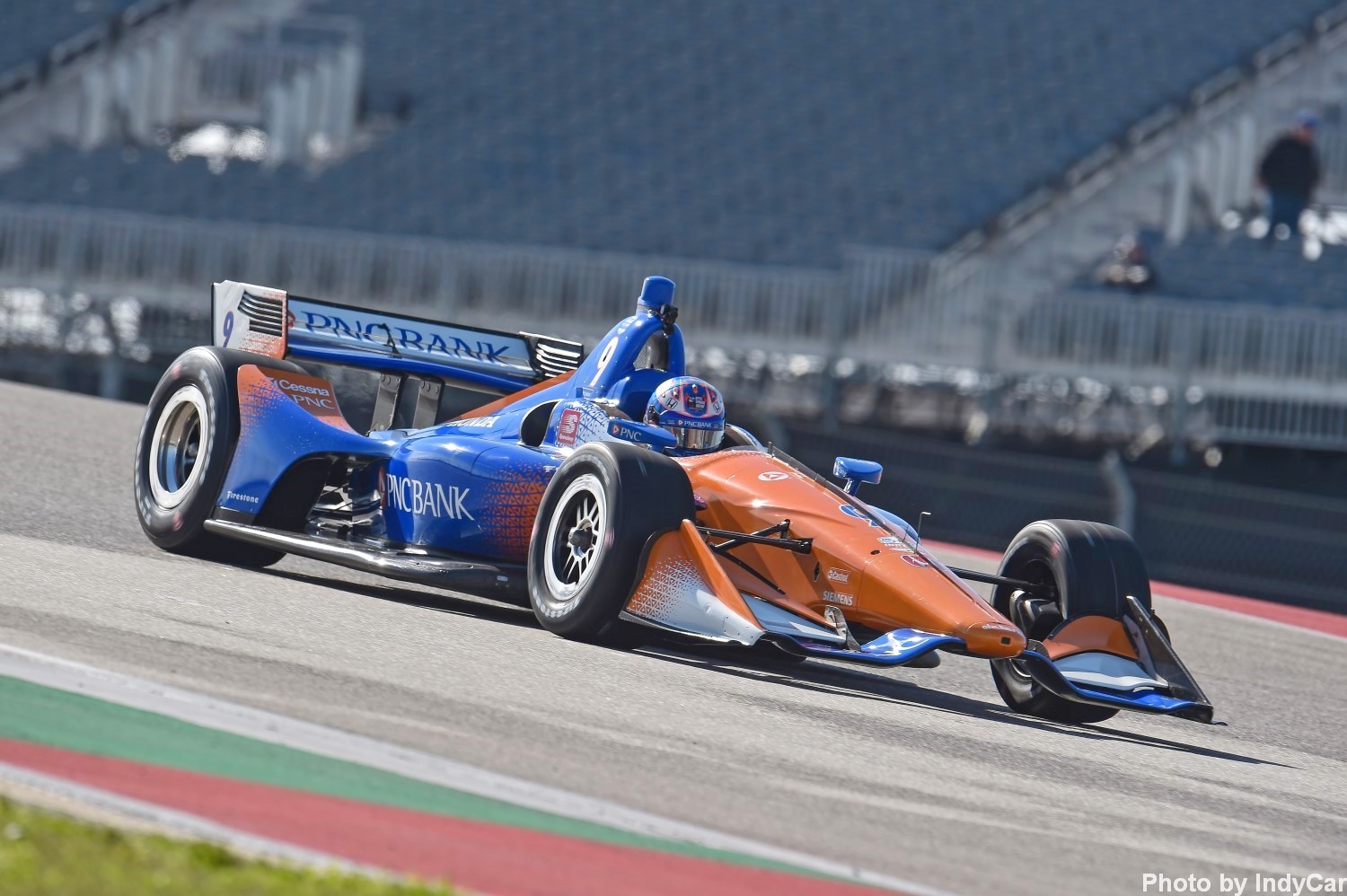 Scott Dixon
SCOTT DIXON (No. 9 PNC Bank Chip Ganassi Racing Honda, 2018 NTT IndyCar Series champion): "Circuit of The Americas is one of those iconic tracks every driver has had their eye on since it debuted with F1 a few years back. Our recent test went well there, but I think there is going to be some more things we need to do to find speed and get where we want to be. We're happy with the start of the season in St. Petersburg and hope to carry the momentum from a runner-up finish there to COTA this weekend."
FELIX ROSENQVIST (No. 10 NTT DATA Chip Ganassi Racing Honda): "COTA is going to be an interesting event. The track is very different to all the others on the INDYCAR calendar, so it remains to be seen what the racing will be like. It's probably one of the toughest circuits on tires and also in terms of diversity needed setup-wise. I think everyone is excited about this new addition to the calendar and we all enjoyed being there at the test. With good momentum from St. Pete, I'd still say it's a bit of a restart as the track is so different, and I'm sure it's going to mix up the order a lot."
WILL POWER (No. 12 Verizon Team Penske Chevrolet): "St. Pete was a pretty solid weekend. We're off to such a great start with the No. 12 Verizon Chevy and all of Team Penske. It's just a really great time for everyone in our shop and all the success we've had across the board. We have had a fast start and have every intention of continuing that. COTA is a really neat track – the turns are really unique, and you can find some speed in the straightaways. It's going to be really fun to race at a brand new track for the series and get to meet a lot of new fans. I'm ready to get back on track and give it our all."
TONY KANAAN (No. 14 ABC Supply AJ Foyt Racing Chevrolet): "We're excited about going to our first INDYCAR race in COTA. I got the chance to be one of the first drivers to do laps around the track last year for a tire test and was impressed with the layout and also the facilities, both in 2018 and also during the INDYCAR Spring Training in 2019. The track has some unique corners and also some cool elevation that makes you work hard in the car. We are keeping our heads down and working hard to get the No. 14 ABC Supply car up where it belongs in the grid and I'm confident that we're making progress. No better place to get it going than at Texas to make the boss happy."
GRAHAM RAHAL (No. 15 TOTAL Honda): "COTA is an amazing venue. We had an absolute blast there at the test and think the layout will put on a great race. The straights are very long, there is lots of drafting and a nice, wide area to pass. I do think the overtake feature (push-to-pass) will be extremely vital there and (I) hope we get a sufficient amount to be able to go racing hard. Our team made great strides there in testing and I have very high hopes of how we can perform there over the race weekend and get a good result for the TOTAL team. There are a lot of high-speed, flowing corners. It's very physical and mentally demanding to hit your marks and make no mistakes. I do think the most challenging, though, is actually the slow-speed section. It's challenging because it will be extremely difficult to get the speed and performance out of the car there, but will be critical to getting a good lap time. I have no doubt that INDYCAR will put on one of the most competitive races the track has seen, although F1 does put on perhaps its best race of the season there. I think the fans will be very satisfied with what they see. It will be a great race."
SEBASTIEN BOURDAIS (No. 18 SealMaster Honda): "We tested at COTA during spring training. It was my first time on the track, so it was a good opportunity to learn the layout. The No. 18 SealMaster Honda team worked through our program and collected a lot of data. We have reviewed the data and hopefully we can come off the transporter with a setup that is competitive. Racing in Texas is important to the team. One of our owners, 'Sulli' (James Sullivan) is from Texas and we have a lot of sponsors and guests coming to the race, so it would be great to have a good performance this weekend for all of them."
SANTINO FERRUCCI (No. 19 David Yurman Honda): "I'm really looking forward to the race at Circuit of The Americas this weekend. It's a track that I very much enjoy driving at as it suits my driving style and it's the type of track that I'm more used to, compared to street circuits. We had a very good test at COTA last month so hopefully, we can pick up from where we left off and keep moving forward from there as we look to build on our top-10 performance at St. Petersburg."
ED JONES (No. 20 Ed Carpenter Racing Scuderia Corsa Chevrolet): "We are hoping to come back stronger at COTA. St. Pete was a challenging weekend, but we kept working through things and made really good progress. The team worked very hard to get me comfortable with the car and I was very confident in it. It was unfortunate the way qualifying ended up and the crash was super frustrating, but we had really strong pace and the car was very good. If we continue working the way we did in St. Pete, I feel that we will have a solid weekend in COTA."
SPENCER PIGOT (No. 21 Ed Carpenter Racing Chevrolet): "It is a really exciting weekend for the NTT IndyCar Series to be heading to one of the best tracks in the country. It's our first time racing at Circuit of The Americas so there will be a lot of unknowns that we will have to figure out as quickly as possible. I expect the track will make for some great racing and hopefully we can have our Ed Carpenter Racing Chevrolet at the front."
SIMON PAGENAUD (No. 22 Menards Team Penske Chevrolet): "I can't wait for Circuit of The Americas this weekend. After St. Petersburg, our confidence level went up and it was great to see the Team Penske cars perform so well. I'm really excited about what this season has to bring after such a great feel in the first race. The No. 22 Menards Chevy crew is in very good spirits and we are focused on ourselves and bringing our best to Texas. COTA is a state-of-the-art track with a lot of interesting specificity between high-speed corners, elevation changes, a really slow and twisty mid-section. I really enjoy this track and can't wait to put on a very special show for our fans in Austin."
ZACH VEACH (No. 26 Gainbridge Honda): "It's going to be an exciting event, it's always special to be part of something new and I think a lot of people, teams and drivers are looking forward to INDYCAR's first race at COTA. St. Pete was a solid start to the season, but we're ready for better luck and a stronger performance in our second race of the season."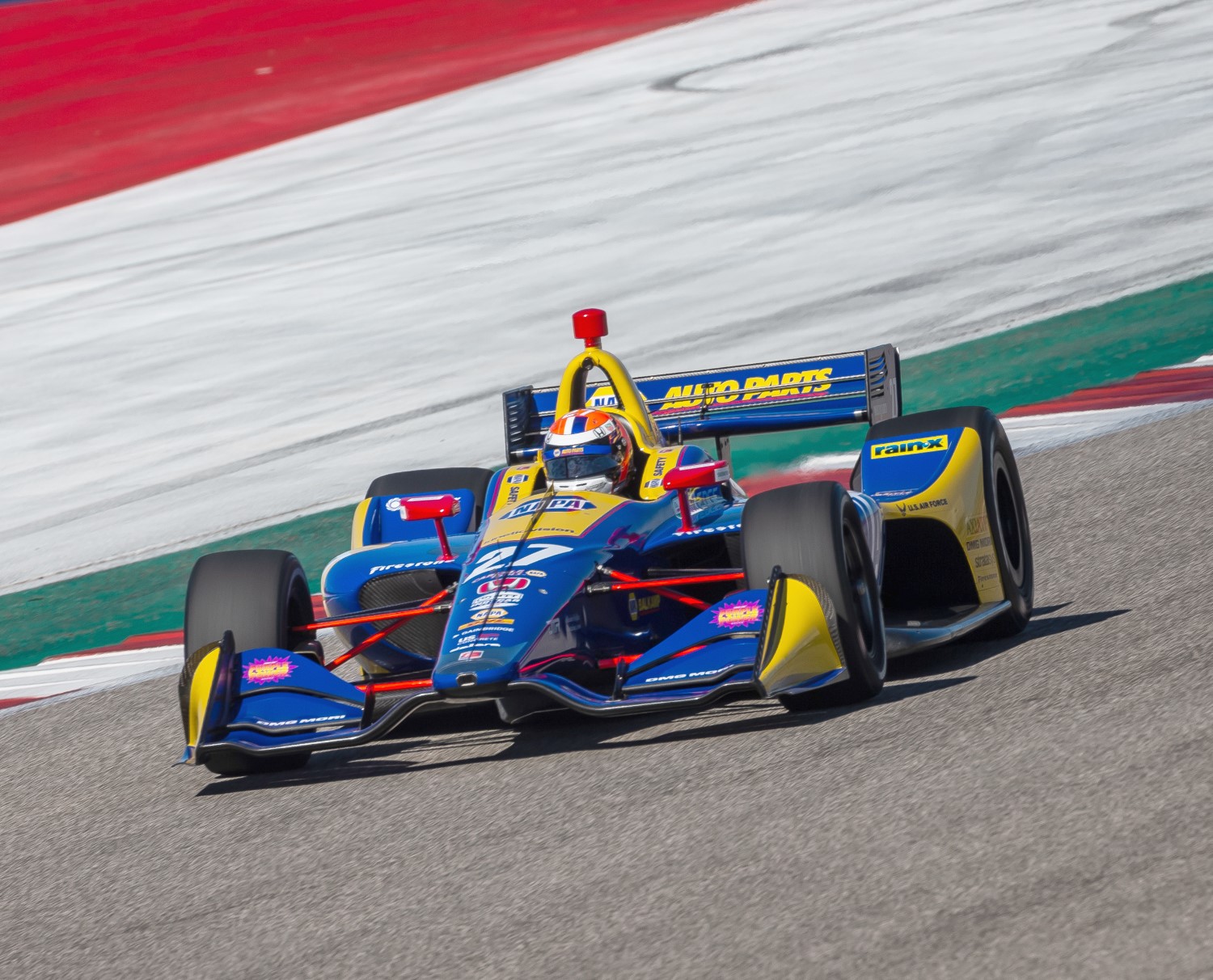 Can Rossi touch the Penske Chevy of Newgarden?
ALEXANDER ROSSI (No. 27 NAPA AUTO PARTS Honda): "I'm really excited about racing at COTA this weekend. I love this track and city from my prior life in F1, and I am thrilled that INDYCAR is finally coming to such an impressive facility. We had a strong test here last month, so will be looking to execute and show the same performance come Sunday afternoon."
RYAN HUNTER-REAY (No. 28 DHL Honda): "This has been a long time coming, everyone involved in the NTT IndyCar Series is looking forward to heading to Austin for our inaugural race at COTA. We had a very productive preseason test at the track and we're hoping to pick up where we left off. We've been bad fast at every track we've visited in preparation for the 2019 season – both on the DHL side and as a team overall – so we're optimistic heading into Round 2."
TAKUMA SATO (No. 30 Mi-Jack / Panasonic Honda): "Circuit of The Americas is one of the greatest tracks. There are so many combinations of corners there and, in fact, 20 turns in one lap! The track provides us a long straight and heavy braking following tight turns means overtaking is very possible. Also, the final sector is very twisty and goes right, left, right, left, so good racing is also possible there before you make it across the line. I think it will be a fantastic racing weekend. We tried many setups at the test and some of the test items are quite encouraging. We ran out of time at the end of the test to try more things that we wanted to but overall it was a very positive test, so I am really looking forward to going racing! I think all drivers feel good when you can drive fast from Turn 2 to Turn 8. It's quite challenging as there are high-speed and very technical parts as almost you have to treat it like one corner because if you miss a little, it's very difficult to get back to the rhythm and you will lose momentum so you will never get it back. We showed good potential at St. Pete. We were not the quickest but certainly, we felt a lot more competitive than last year, so we made good progress. We are still learning, and we are getting close to where we think we need to be."
PATRICIO O'WARD (No. 31 Carlin Chevrolet): "I can't think of a better way to start my 2019 NTT IndyCar Series season than at my home track at Circuit of The Americas in Austin. COTA is a really great track that I've always enjoyed driving and I can't wait to get in an Indy car and see what it can do around there. We went testing at Barber right after St. Pete and it went really well, so I'm anxious to get back in the car in Austin. I think we're going to be in good shape this weekend and I'm going to be working really hard with the team to get the most we can out of the No. 31 Carlin Chevrolet. I'm just so excited to get this season going with Carlin and I'm confident we're going to be fighting for some really good results all season."
KYLE KAISER (No. 32 NFP Chevrolet): "I'm excited COTA is just around the corner. We've been staying busy going over data from our last test days, and I'm confident we'll be rolling off with a strong package. I'm extremely grateful for this opportunity and I know we'll put on a great show for the fans while representing NFP."
MAX CHILTON (No. 59 Gallagher Carlin Chevrolet): "I'm looking forward to this weekend's race at COTA and seeing what the No. 59 Gallagher Carlin Chevrolet can do on such a great track. It's been six years since I ran here in F1 and obviously, things are a bit different, but I think having that prior knowledge and experience at COTA will be a major asset. We worked through a lot back in February at the open test and we made some major progress on where we wanted the car to be for the race, so I'm feeling confident heading into the INDYCAR Classic."
JACK HARVEY (No. 60 AutoNation/Sirius XM Honda): "I feel pretty good heading into COTA, and I think it's just momentum that is good for us to have. It's the thing that we struggled to generate last year. Now we have shown everyone, and we have shown ourselves, most importantly, that we can produce good results. Now it's just a case of fine-tuning it, reworking it and try to finish further up the field."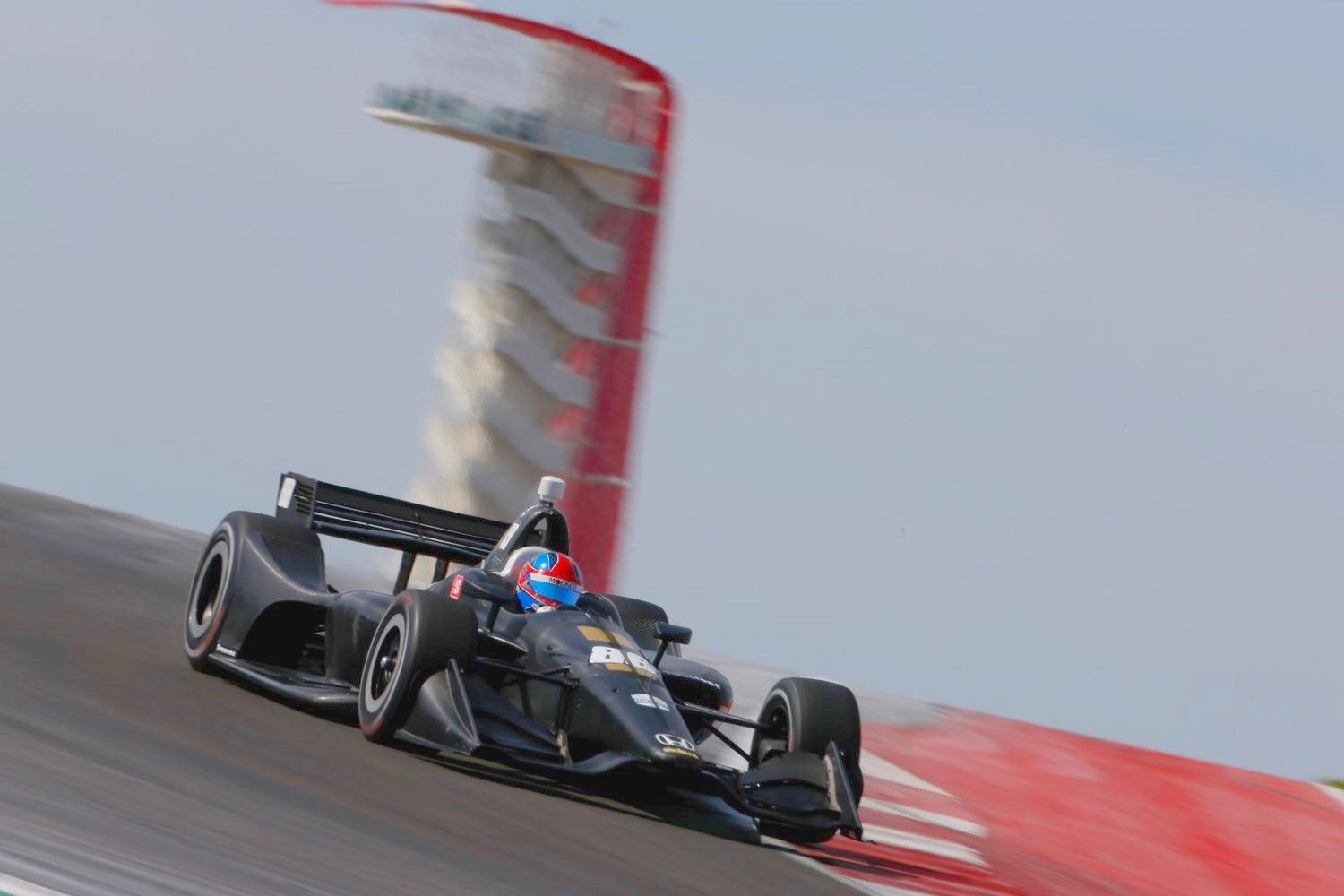 Will Herta's preseason test form hold true?
COLTON HERTA (No. 88 Harding Steinbrenner Racing Honda): "I'm super excited to get back in the No. 88 Latitude Vacation Club Indy car this weekend. And especially coming back to the Circuit of The Americas where we were so quick in spring training last month. I know the Harding Steinbrenner Racing guys are super pumped after seeing the race pace we showed during the 2019 season opener at the Firestone Grand Prix of St. Petersburg, so we'll try and convert that into a really good result this weekend!"
MARCO ANDRETTI (No. 98 U.S. Concrete / Curb Honda): "COTA is such a fun track and a great facility. We're really looking forward to the weekend and can't wait to put on a good show. With track timings, we will be working in the sun all weekend – particularly in the first sector. It will be very tricky to get right but we're up to the challenge and looking for a good result for the U.S. Concrete team."