IMSA hopes to restart season late June at Watkins Glen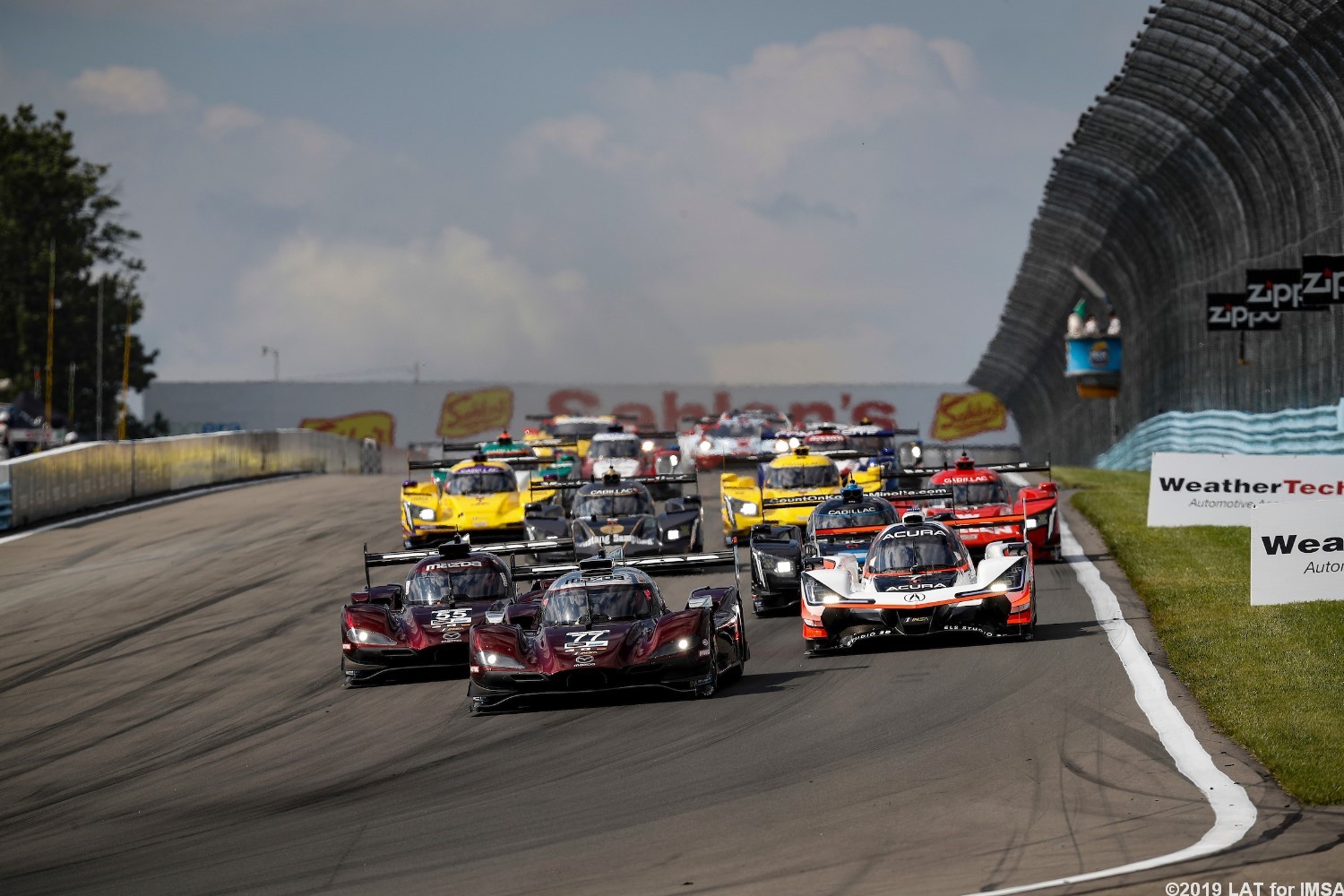 Watkins Glen
IMSA has launched a "Back to Racing" task force aimed to help safely execute the resumption of racing. IMSA intends to open its revised season as scheduled on June 25 at Watkins Glen International and that task force will be key to pulling it off.
Revealed in a partner's videoconference on Wednesday, IMSA President John Doonan said the sanctioning body will be looking at "every possible" scenario that goes into the organization of an event to ensure a safe return.
The task force, made up of senior-level IMSA management in collaboration with officials from NASCAR, has been meeting three times per week to explore potential travel and event limitations, supply chain complications and economic considerations.
"International border closures, state to state, and corporate travel is very restricted at this moment," he said. "Our paddock is also affected by international travel."
"This task force has allowed us to leverage some of the learnings our partners at NASCAR have already found," Doonan said.
"We're looking at every possible scenario given restrictions and mandates by local, state, regional, federal and international authorities.
"Most important, without a doubt, is safety. We will not take any risks on safety."
"It's difficult to think that way but certainly we want to deliver value for all of the partners and we may need to go and look at operating events completely differently than we have before," he said.
"With fans, without fans and potentially in a model which we've termed 'fan light' where there may be opportunities, because of the expanse of some of these road racing facilities, to have people camping and social distancing scenarios and still allow those types of situations to unfold.
"We're working on every scenario and have everything on the table in order to try to go back to racing in a normal manner."