World of Outlaws announces return to action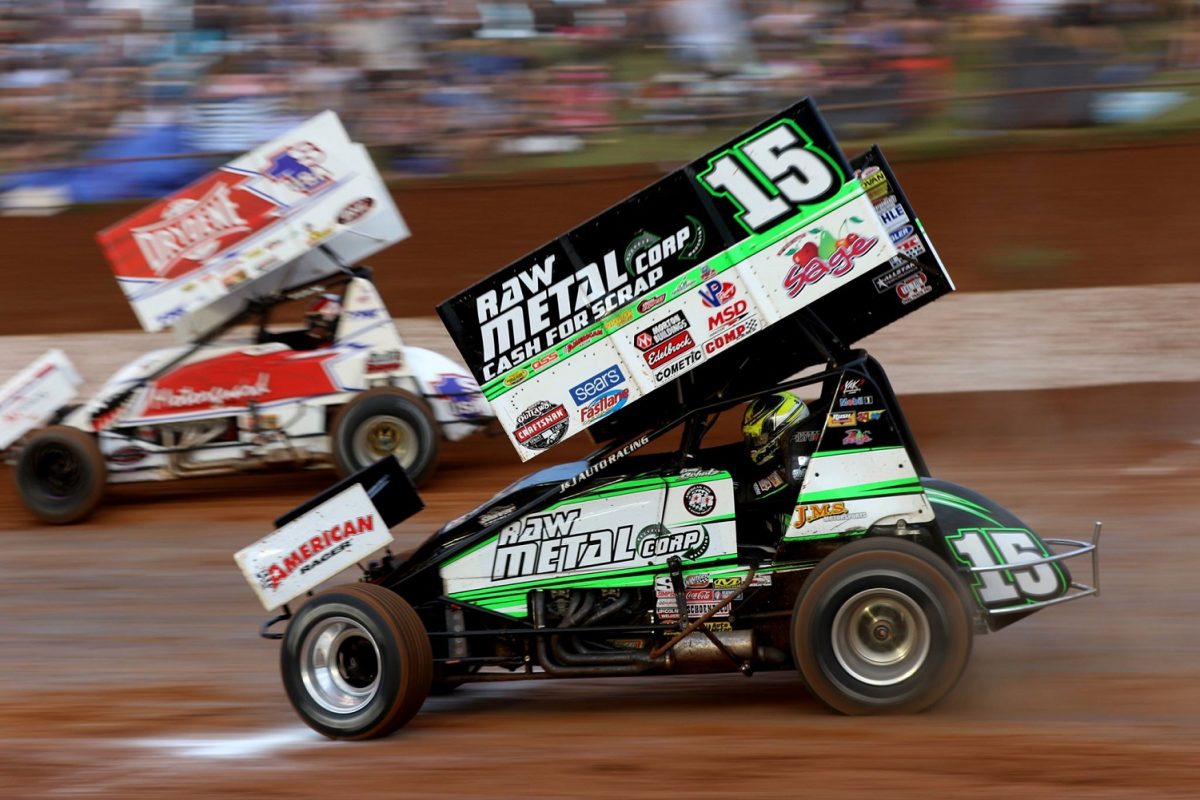 Donny Schatz
The World of Outlaws, widely known as "The Greatest Show on Dirt," announced plans today for its official "Return to Racing" with a pair of "Behind Closed Doors" events, the first being a World of Outlaws NOS Energy Drink Sprint Car Series race on Friday, May 8 at the "Sprint Car Capital of the World," Knoxville Raceway in Knoxville, IA. The very next weekend, the World of Outlaws Morton Buildings Late Model Series will make its return Friday, May 15 at "Iowa's Action Track" Boone Speedway in Boone, IA. Both events will feature Hot Laps at 6:30pm CT (7:30pm ET), followed by qualifying and racing at 7:30pm CT (8:30pm ET) and include Saturday rain dates.
The events will be by invitation-only and all full-time World of Outlaws drivers are expected to be in attendance. Each race will feature a 48-car field, filled out with a mix of local, regional and national stars following a process guided by the World of Outlaws utilizing the Top 18 in each of the following: World of Outlaws point standings ('19 & '20) along with Knoxville Raceway ('19), DIRTcar Late Model National ('19) and DIRTcar Summer Nationals ('19) point standings. Any eligible driver will be listed on the initial roster and will have 48 hours to contact Series officials to accept their invitation. The field will be rounded out using World of Outlaws Promoter's Choice, current iRacing DIRTVision standings and current series standings.
The World of Outlaws working together with its series sponsors NOS Energy Drink and Morton Buildings, along with the support of several patrons of the sport, are also pleased to announce that these will be full-purse, $10,000-to-win races, expected to award full points and count towards the 2020 series championship standings.
Although no spectators will be allowed at the events, the entire night will be broadcast live on DIRTVision, the world leader in live streaming. DIRTVision will be offering a 20% discount on any new FAST PASS all-access subscription or single-event pay-per-view purchased at least 3 days prior to each event using Vouchers Codes: RETURNKNOXVILLE and RETURNBOONE. Existing subscription holders will receive a commemorative gift.
The World of Outlaws Morton Buildings Late Model Series Hawkeye 100 at Boone Speedway remains postponed and the series is hopeful to reschedule the event. The upcoming Brownell's Big Guns Bash in June at Knoxville Raceway featuring World of Outlaws NOS Energy Drink Sprint Car remains on the series schedule.
"Since the start of the COVID-19 pandemic we have been working diligently with partner tracks and City, County, and State government officials across the country to be prepared for our Return to Racing and we will follow a strict set of guidelines that exceed local requirements, including social distancing, utilization of every other pit stall, health screening, hand washing stations and the distribution of masks and bottles of hand sanitizer to everyone in attendance," explained Brian Carter, Chief Executive Officer for the World of Outlaws.