NASCAR Indy Penalty Report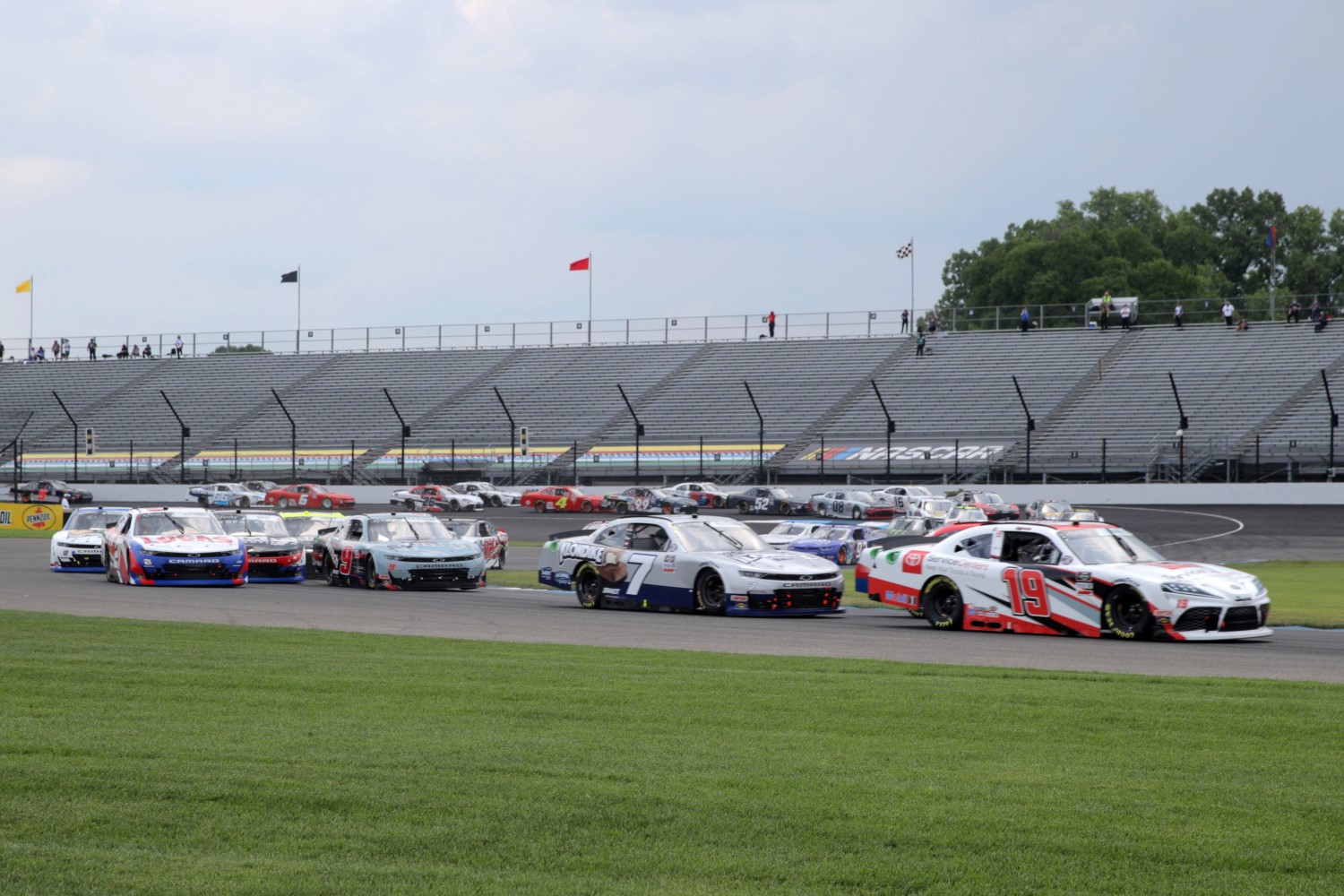 Xfinity Series action Saturday at Indy
NASCAR issued penalties Tuesday to two Xfinity Series teams for infractions that incurred during this past weekend's racing action at the Indianapolis Motor Speedway.
Daniel Johnson, crew chief for Xfinity Series driver Tommy Joe Martins, was suspended for the next Xfinity Series points event. after the axle broke during Saturday's race on the IMS road course – loss or separation of an improperly installed rear axle.
Brian Wilson, crew chief for Austin Cindric, was fined $5,000 due to an unsecured lug nut.