New Jersey Motorsports Park Announces New Schedule for the 2020 Championship Cup Series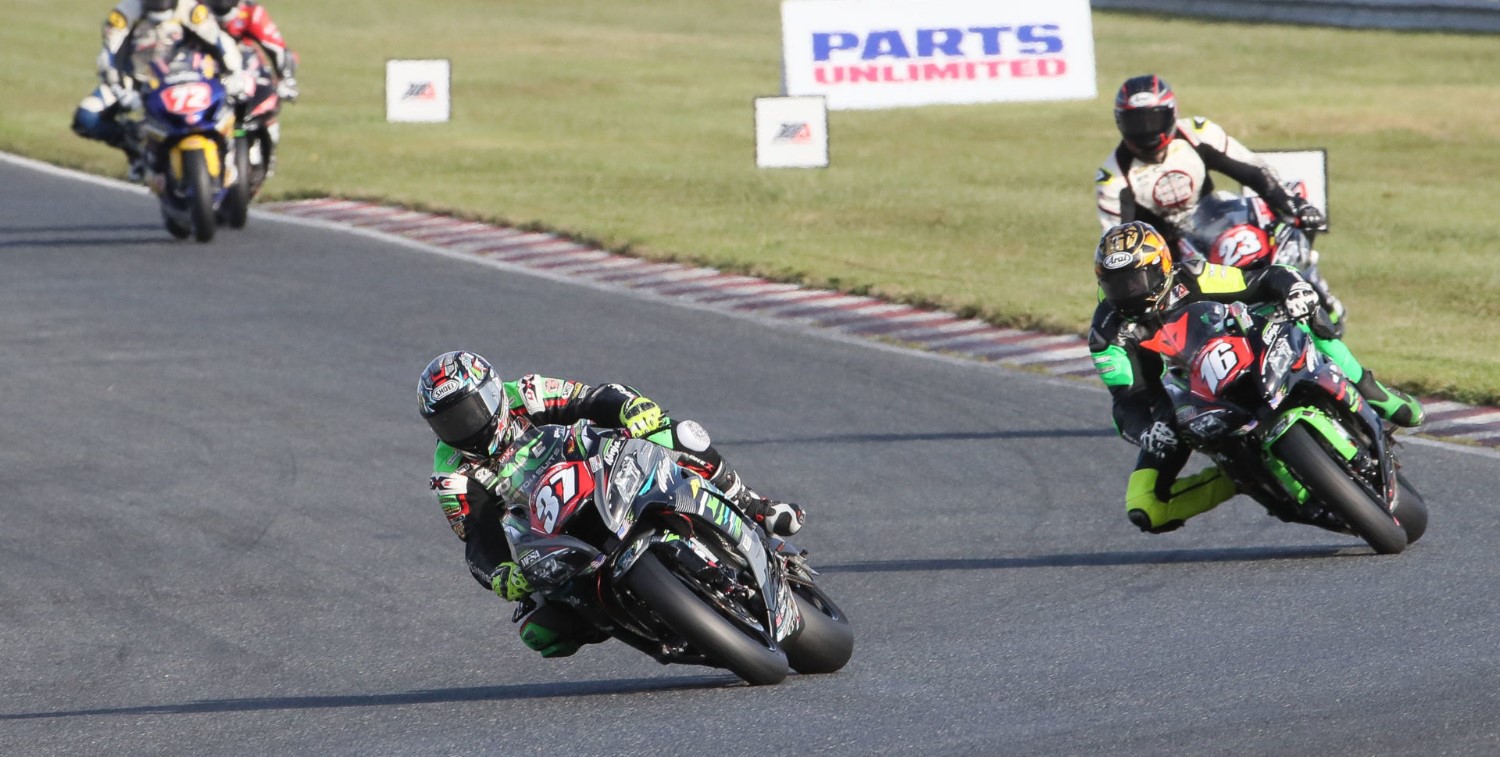 Bike action in NJ
Millville, N.J.
– New Jersey Motorsports Park announced today a change in the original schedule for the Championship Cup Series for the 2020 season. The first of three dates originally planned for 2020 will be moved July 4-5, the second July 25-26 and the third September 5-6 2020.
CCS has been drawing Sportsman Level motorcycle road racers to NJMP since 2009 offering unrivalled competition and a professional racing environment for beginning and seasoned riders alike – all centered around increasing the "fun factor" in a safety-conscious atmosphere.
CCS President Kevin Elliott stated "We are super excited to be able to secure the July 25-26 weekend at NJMP to replace the postponed April event due to the Covid-19 measures. This really shows what a great relationship that ASRA/CCS has with NJMP as they were able to offer us a replacement date at the same time they notified us of the continuing shutdown. We are looking forward to our return to New Jersey for three rounds in 2020 and hope that everyone stays safe and healthy. Trust me, we are ready to go racing! "
For both Amateurs & Experts, CCS offer four major classes; SuperSport, SuperBike, Grand Prix and GT. Specialized classes include Rookies Cup (for beginner racers), Thunderbike, SuperTwins, Formula 40, Moto3 and Vintage.
Spectator tickets for all three CCS races can be purchased by visiting NJMP.com. Competitor information can be found at the CCS website ccsracing.us