Alonso and Johnson to swap rides in Bahrain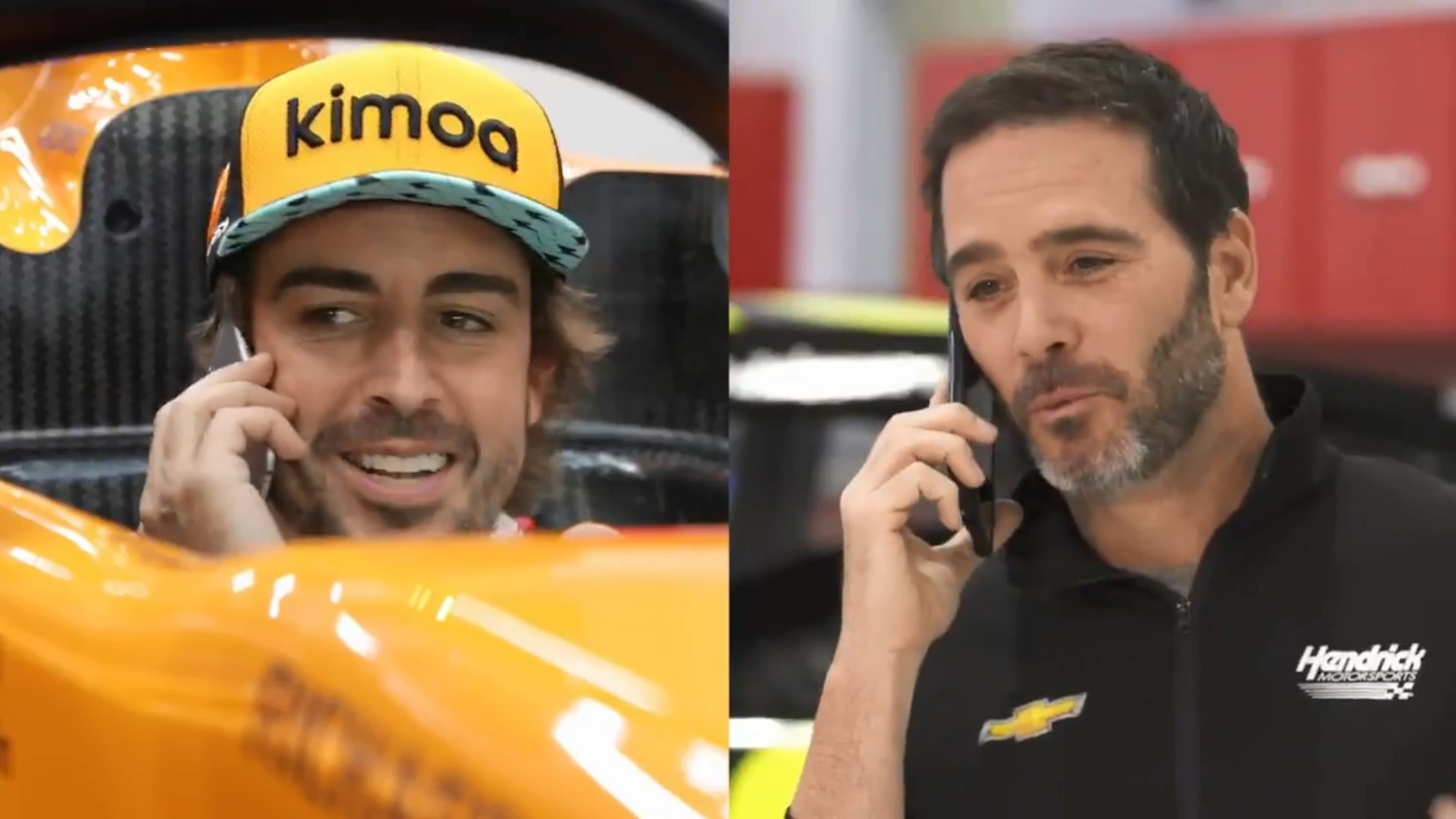 Alonso and Johnson ask each other to swap rides
NASCAR champion Jimmie Johnson and Formula 1 champion Fernando Alonso have teased a joint announcement for weeks on social media, using a deft touch of humor in their messages to each other.
The payoff took an additional step forward Friday in hilarious fashion with Johnson and Alonso talking on the phone in a message the seven-time Monster Energy NASCAR Cup Series champion posted on Twitter. The clip ends with each driver asking the other at the same time: "Will you let me drive your car?
The end screen had the pertinent details of the apparent ride swap: Nov. 26, 2018 at Bahrain International Circuit. That 3.363-mile circuit is home to the F1 season finale Nov. 25.
Two champions. Two cars. One track.
We can't wait.