Bentley's First Electric Vehicle Might Use the Porsche Taycan Platform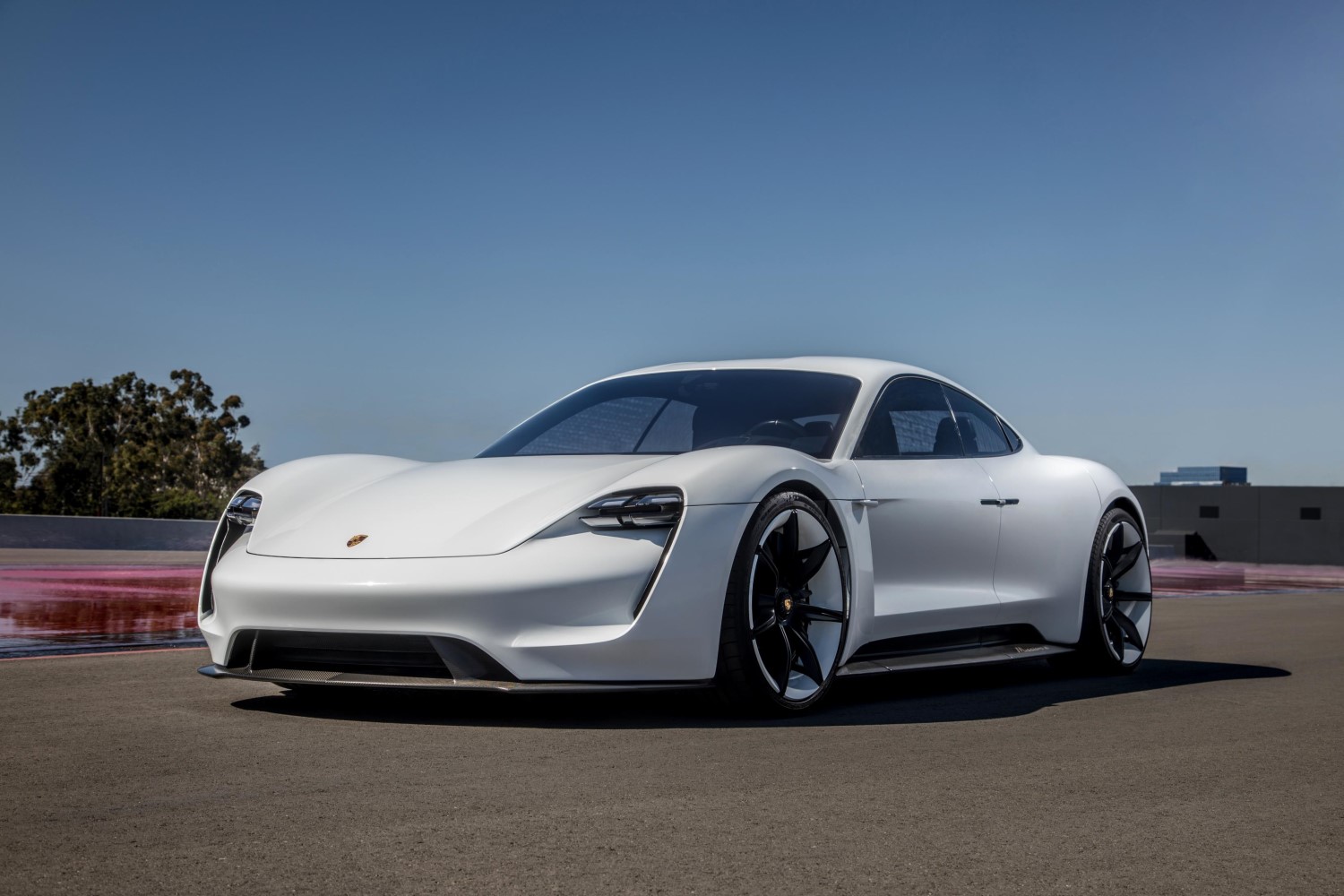 Porsche Taycan
In an effort to reduce its rather sizable carbon footprint, Bentley is said to be finally moving towards developing its own electric vehicle. A new report from Automotive News suggests the high-end luxury brand could build an EV on parent company Volkswagen's "Premium Platform Electric" architecture—the same one that will underpin the Porsche Taycan and potentially the Audi Sport E-tron GT concept. No word on whether it would look anything like Bentley's all-electric EXP 12 Speed 6e concept, but hopefully it will at least have a less-weird name.
Since Bentley is a pretty low-volume brand, it might not come to mind as a big polluter. However, its lineup is all big, heavy sedans and coupes with big engines, not to mention the new Bentayga SUV. None of those are very thrifty with fuel. A plug-in hybrid variant of the Bentayga will become available in select markets starting next year, but that still doesn't make Bentley the greenest auto manufacturer.
More and more governments around the world are mulling the idea of EV and hybrid mandates for manufacturers, and Bentley needs to stay competitive in that future. If a Bentley EV does end up happening, it's expected to hit the market by 2025, Bentley CEO Adrian Hallmark told Reuters.
Sharing the Porsche/Audi platform that's expected to launch in 2021 would be an easy way to cut costs in EV development for Bentley. The trick would be making the Bentley EV different enough from the Taycan and whatever production car Audi comes up with to make the Bentley stand out—and make it worth what will undoubtedly be a much higher price. The Drive