NASCAR aims to destroy IndyCar's success at Gateway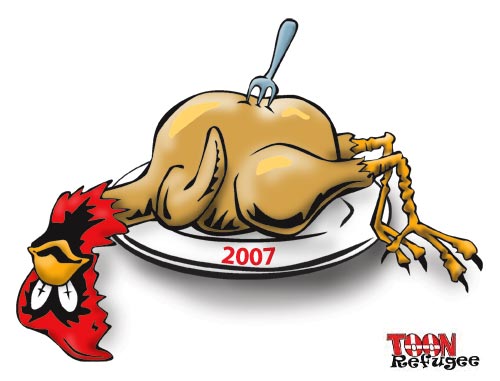 If a Monster Energy Cup race comes to Gateway, stick a fork in the IndyCar race. It's done.
IndyCar's #1 enemy is NASCAR, make no mistake about it.
Whatever TV network IndyCar goes to, NASCAR follows and buries it.
Whenever IndyCar has any success on an oval track, NASCAR moves in and the IndyCar race withers on the vine. Most die because the market cannot support both. You can only sell so many race tickets in a given market.
NASCAR's goal – smother IndyCar at every turn until it eventually dies.
Look for the Gateway IndyCar race, a race IndyCar has had some success on, to possibly be dead within 5 years if NASCAR brings a Cup race there.
A schedule shakeup for the Monster Energy NASCAR Cup Series could come as early as the 2020 season and Gateway Motorsports Park is positioning itself for the shortlist for when league officials are ready to talk.
"I think you could say our crowds tell the story," track owner and former open-wheel racer Curtis Francois told Autoweek on Friday. "We consistently deliver great crowds in very challenging times because we have built this dedicated following from the grounds up… I think we are ready right now.
"Certainly, we would make any improvements that we needed as we've done for the past seven years. We've built fan engagement areas. We've repaved the track. We've added over 20,000 parking spots. I think 'turnkey' is a great word for it."
For NASCAR purposes, the facility already features an industry-standard infield and amenities. It has a SAFER barrier, sufficient hospitality space and is located at the intersection of two major interstates near a major downtown locale.
The greater St. Louis area boasts more than 2 million residents, and Gateway drew more than 40,000 of them for the return of the Verizon IndyCar Series in 2017. The follow-up event this summer drew somewhere between 25,000 and 30,000.