Tony Stewart to race in 2019 Pocono 500 IndyCar race (Update)
Tony Stewart has too much to lose to risk his life, or permanent paralysis because of IndyCar's lethal catch fence problem
UPDATE This rumor is downgraded to 'false' today. As AR1.com predicted, until IndyCar fixes the lethal catch fence problem, top drivers around the world are going to reject IndyCar. AR1.com proposed a Lexan or polycarbonate solution to the catch fencing that will solve the problem, IndyCar has taken no action. Apparently not enough drivers have been killed yet for them to take action
Tony Stewart is reconsidering a return to the Indianapolis 500 in part because of injuries Robert Wickens suffered in an IndyCar crash at Pocono.
"After Robert Wickens got hurt, I don't know how excited I am about it anymore," Stewart told The Associated Press in a telephone interview Thursday. "You watch Robert get hurt and ask yourself if it's really worth it."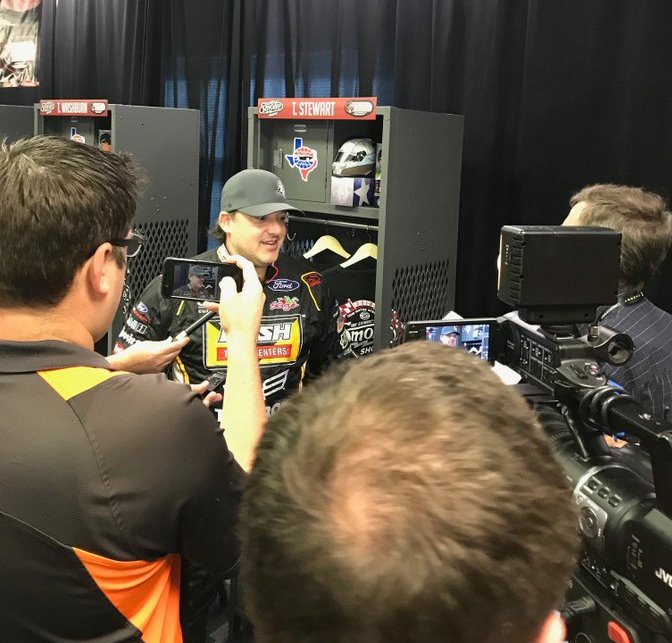 Tony Stewart during media gathering at TMS
10/10/18
During the Tony Stewart media gathering today at Texas Motor Speedway Stewart said if he does plan a future return to the Indy 500 he would run at Pocono the year prior to get up to speed on high-speed oval racing with the current IndyCar.
That plan would make the earliest Indy return being 2020 with him running the Pocono 500 in 2019 (next year).
Source: Twitter