Nicki Minaj and Lewis Hamilton dating?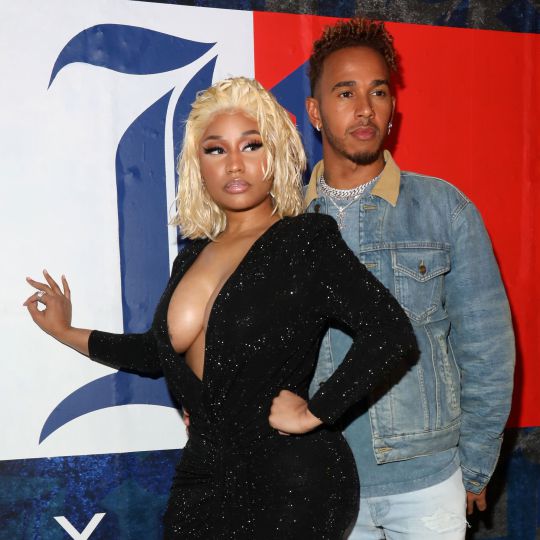 Minaj and Hamilton
For the second time in a month Nicki Minaj, 35, was publicly spotted with British race car driver Lewis Hamilton, 33.
First they were together at New York for Fashion Week and now they've taken their possible romance overseas on a trip to Dubai.
They were caught exiting a hotel elevator together on Sept. 24 after Nicki flew in following the Versace show at Milan Fashion Week.
"It's early days for Nicki and Lewis, so she doesn't want to jinx anything by saying they're dating, but they're definitely getting close. There was an instant attraction between them the first moment they met, but neither of them wanted to jump straight in to anything serious, so they've been taking their time and getting to know each other," a source close to Nicki tells HollywoodLife.com