Overheard at Sonoma Friday – 2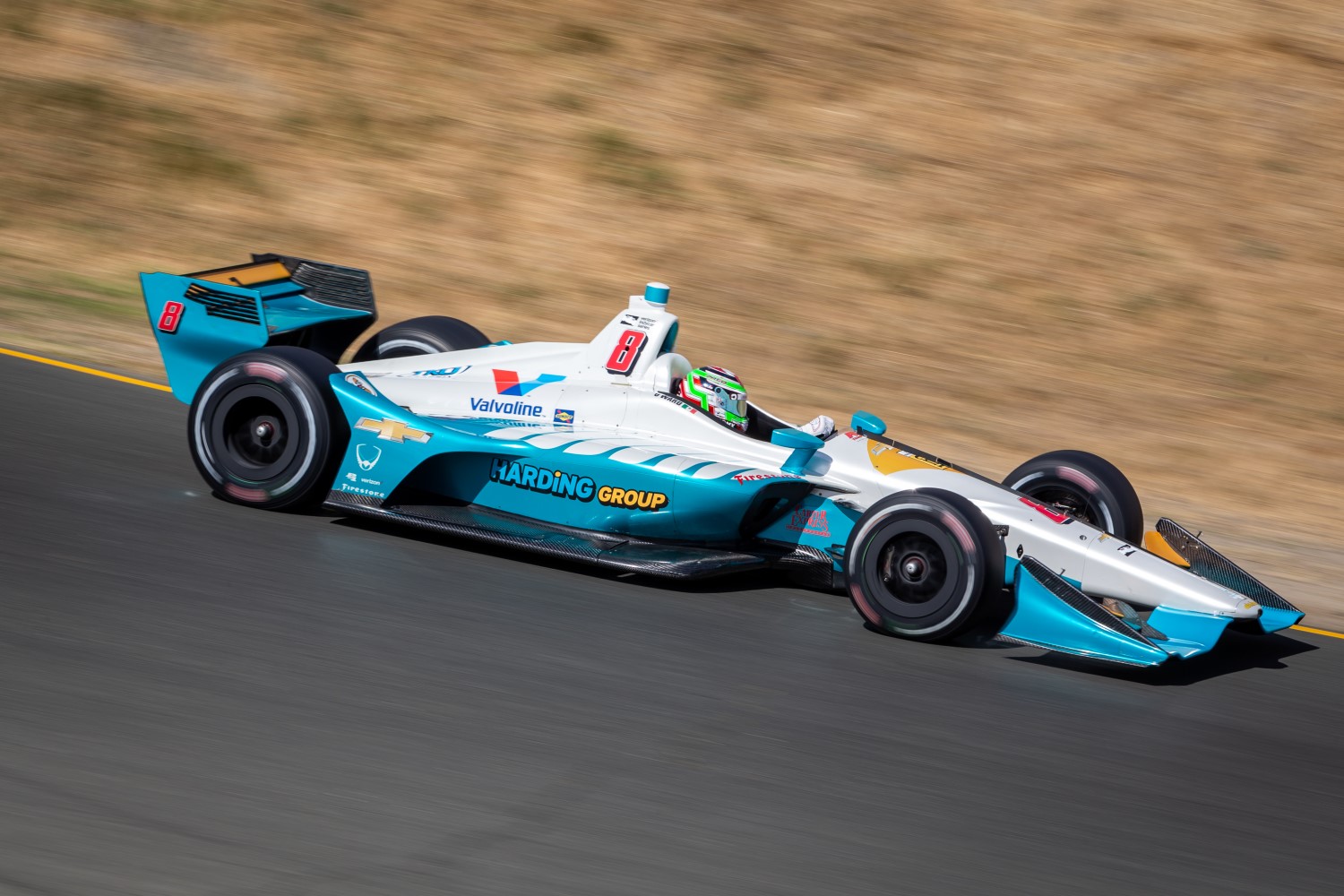 What Patricio O'Ward did on Friday with the Harding Chevy had a lot of people standing up and taking notice
Continuing from our Overheard #1 on Friday, the real possibility exists that McLaren has too many potential drivers for its IndyCar team. With two seats to fill, Fernando Alonso, Stoffel Vandoorne and Nicholas Latifi are all real possibilities. As we rumored elsewhere on these pages, Latife's father Michael, would back his son in IndyCar and that could be a big part of the team's budget.
Zak Brown has come out and said he is trying to keep Vandoorne in the McLaren family racing in another series (think IndyCar). And then there is Fernando Alonso. So how do you fit three drivers into two seats? One possible scenario making the rounds is that Alonso does not drive the entire season. He just cherry picks the Indy 500, and perhaps one or two races prior to Indy, and Vandoorne and Latifi fill the remaining races, and the other running full-time.
We hear all three drivers are reluctant to run any ovals except Indy because of the danger associated with the lethal catch fences the sport has yet to address. Shame on them. It's one thing to risk your life trying to win the Indy 500, quite another trying to win the Pocono 500.
In other paddock gossip, we spoke with a Honda engineer and he stated that the Push-to-Pass is in the specs for the new 2021 engine design despite Jay Frye saying he may want to get rid of it. Jay must like parades.
Our Mike Silver talked to Art St Cyr who said Honda is figuring out ways to make Honda more accessible to new teams (read that McLaren). He is most satisfied with the Honda performance on short ovals this season. He believes it is important to get North American drivers in the series. The fixed engine formula has helped Honda develop and improve the engine.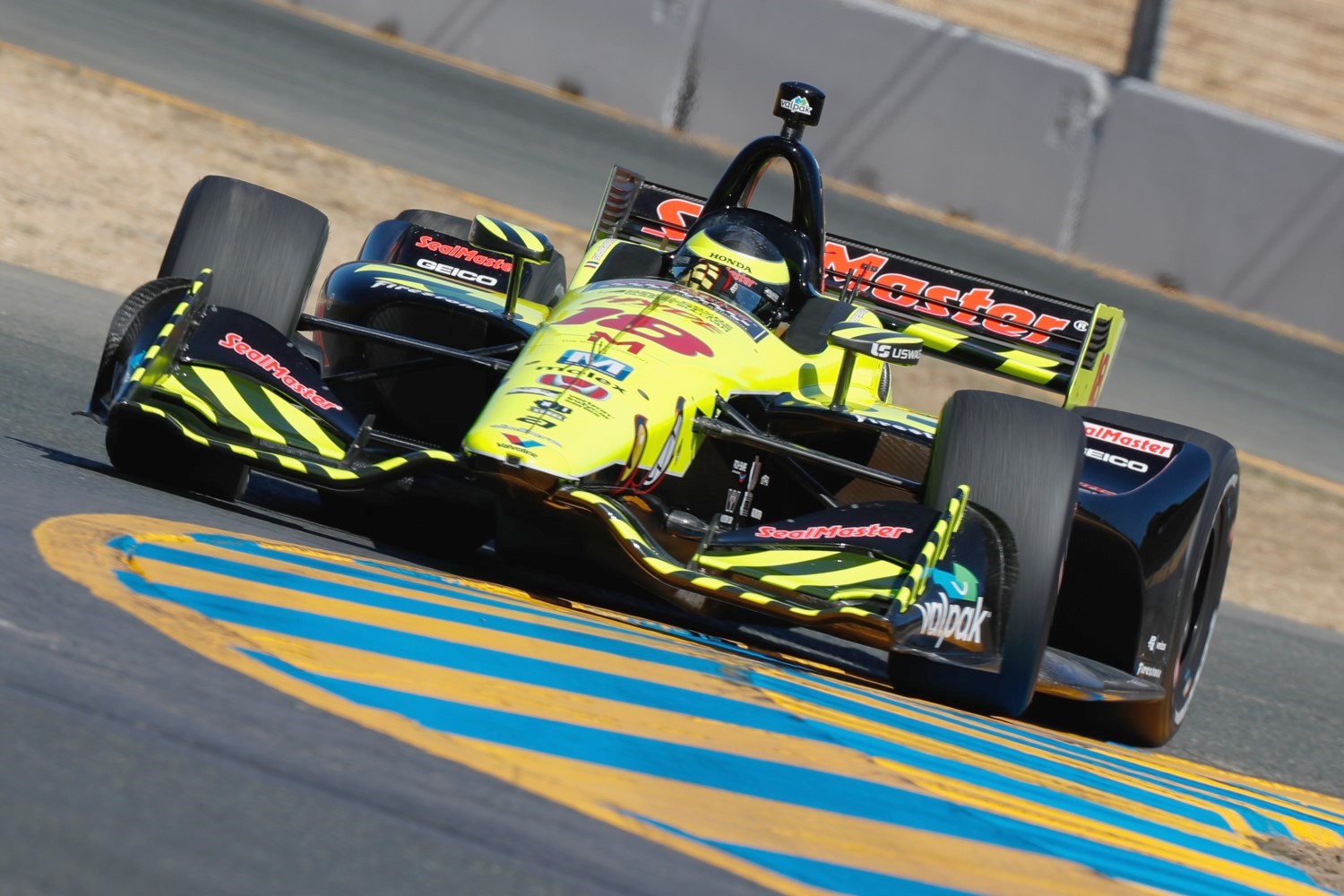 Bourdais will be back with Coyne in 2019
In the morning practice session, Jordan King, driver of the Ed Carpenter Racing number 20 entry, looked like he held up the points leader, Scott Dixon. Dixon gestured his concern as he passed King on the track. Dixon and King spoke briefly in the pits after the session ended. Our Lucille Dust spoke with King about the incident. "I thought Dixon was going to pass me on the inside and Dixon thought he was going to pass on the outside. Guess it depended on which mirror you were looking into."
She asked King, who tested here early this year but has not raced in Sonoma before this weekend, what his take was of the track. "I think is a moody track, it changes quite a bit. It is windy and dusty here."
What about next year? King replied, "Right now, I will be sitting on the couch. I am working with Ed Carpenter on sponsors for next year. I want to be an IndyCar Champion. Which means I will have to win on oval tracks also."
Ed Carpenter said at a media availability our Mike Silver attended that he plans to run the oval races in 2019 in the #20 car and is hopeful Jordan King will run the road courses. The team is still working to get all the sponsorship in place for that program.
Lucille Dust spoke with Dale Coyne about retaining Sebastien Bourdais as one of his drivers next year. Coyne verified that he plans on keeping him on the team. DCR hired quite a team of engineers to get Bourdais back to victory lane, resulting in a win in 2017 in St. Petersburg and a win in 2018, also at St Petersburg.
We spoke to another IndyCar rookie, Jack Harvey, driver of the Meyer Shank Racing with SPM number 60 entry, about his prospect for next season. 'Right now it looks like ten races for me. I think my most thrilling moment this season was running three wide for the win at the Indy 500."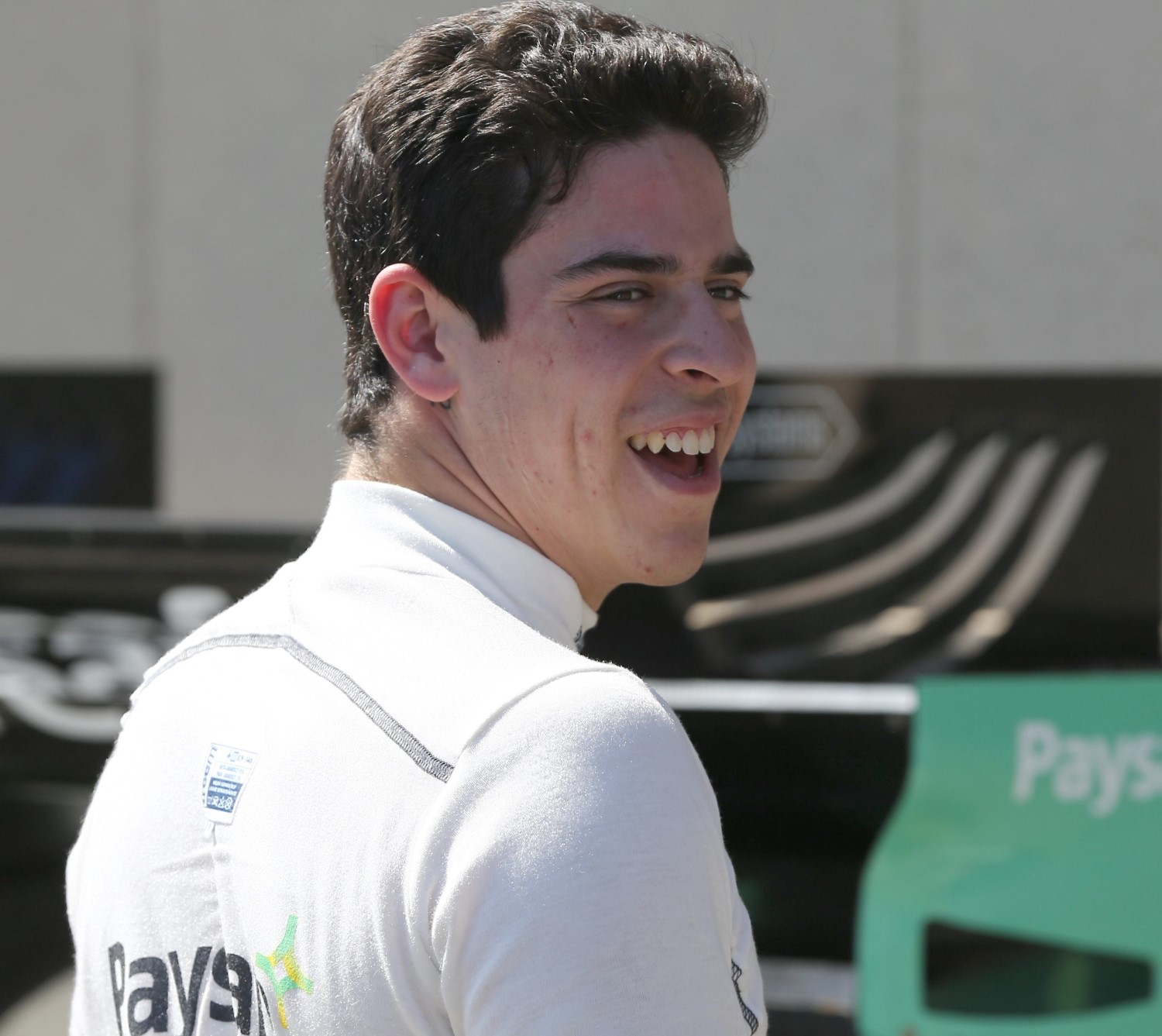 Zach DeMelo
And between the SPM transporters, we eyed Sam Schmidt, owner of Schmidt Petersen Racing, Zachary Claman DeMelo and Stefan Johansson deep in discussion. Could the young, confident Canadian driver be putting his name in the hat to drive for SPM next year?
AR1 got the opportunity to speak with DeMelo and we asked him how negotiations were going with SPM. DeMelo replied that he was one of about eight people looking at that ride. But the ride would come at an expensive price.
Other paddock fodder is why, if our sources are correct, Liberty Media is trying to buy IndyCar and IMS (despite Mark Miles denials) when it has F1? As we see with F1 today, there are not enough rides for all the good drivers. What better place to put them than in IndyCar as some sort of sister series to F1. A lower cost alternative that is more competitive.
Sure they have F2 but that is not a commercially viable series and is funded 100% with ride-buyer money like the Road-to-Indy.
IndyCar is a commercially viable series and it has the Indy 500. While it's smaller than a blemish on F1's posterior today, Liberty Media has big plans for IndyCar if it were to buy it we hear. Can you see Mercedes re-entering IndyCar as a team and an engine supplier? After all it has no where to race any of its junior F1 drivers and just had to let Pascal Wehrlein go today because he wants to find a ride in IndyCar but cannot race a Chevy or Honda as a Mercedes junior. Ditto for Esteban Ocon. This is certainly going to be quite the Silly Off-Season.
Rookie Patricio O'Ward had a lot of tongues wagging up and down pitlane this afternoon when the young personable Mexican teenager took the backmarker Harding Racing Chevy by the neck and wrestled it to third quick time. We saw jaws drop and fingers pointing at the timing and scoring screens. IndyCar wants to race in Mexico? This kid could be the next superstar and have Mexican fans going ga-ga. But let's not jump to conclusions just yet. The kid is young and inexperienced, but we can tell you he is full of confidence and can own the room when he walks in.
Be sure to check out our latest 2019 IndyCar Silly Season page
Lucille Dust, Mike Silver and Mark C. reporting for AR1.com