Mugello to get F1 race (3rd Update)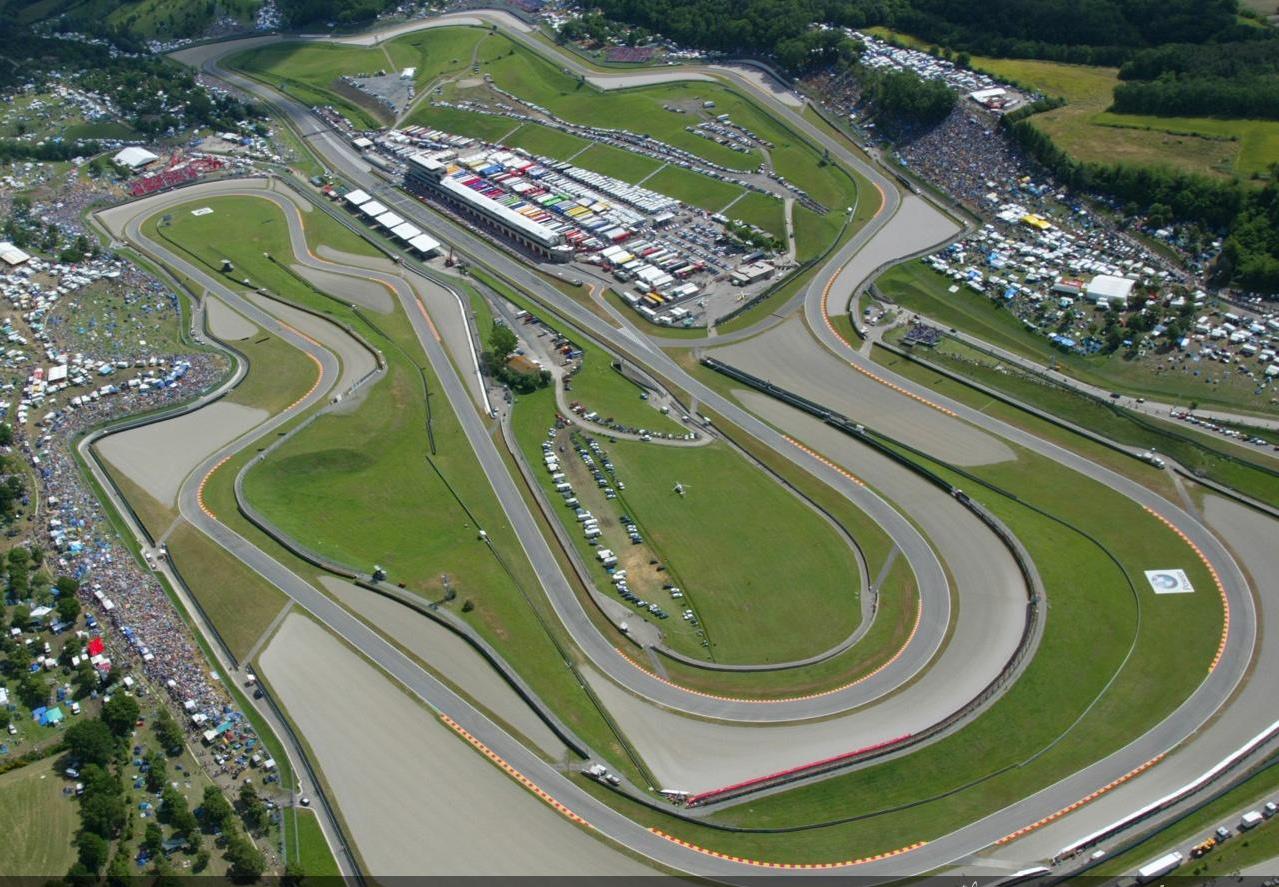 Mugello from the air
UPDATE (GMM) It is "practically certain" that Italy will host a second grand prix in 2020.
That is the word from Florence mayor Dario Nardella, who is optimistic about the local Ferrari-owned Mugello circuit being able to host the race one week after Monza.
"A second grand prix this year is practically certain and would go into the annals of world motorsport but also the history of Florence," the mayor was quoted by Italian media.
"We cross our fingers as we have never come so close to this chance of seeing Formula 1 at Mugello," he added.
However, La Gazzetta dello Sport journalist Andrea Cremonesi pointed out that both "Mugello and Imola are fighting" for the same race date at present.
He told RTL that a second race in Russia is also likely.
"According to our sources, Sochi absolutely wants to have a double event. I think that's likely, too," said Cremonesi.
06/17/20 This rumor is upgraded to 'strong' today. Mugello looks set to host a second grand prix in Italy this year, one week after Monza.
Imola, yet another Italian circuit, is also in the running.
"Imola is just too narrow for Formula 1 with these wider cars," said La Gazzetta dello Sport's Andrea Cremonesi.
"There would be hardly any overtaking and the pit entrance is so close to the racing line and only separated by a wall," he is quoted by RTL.
Angelo Sticchi Damiani, boss of the Italian automobile club Aci, said: "Italy has a serious chance of hosting a second grand prix.
"We are working on this as there will be another race or two after Monza and it is a short trip to Imola or Mugello," he added.
"Television audiences will get bored with too many races on the same tracks, but fortunately there are three licensed circuits on Italy."
Damiani said he expects a decision later this week when the FIA World Motor Sport Council meets.
Referring to Mugello, journalist Cremonesi continued: "In addition to logistics, the further advantage is that it would be the 1000th Formula 1 race at Ferrari's own track."
Meanwhile, Spa-Francorchamps boss Vanessa Maes says it is "impossible" that the popular Belgian track will host a second race in 2020.
But Alfa Romeo boss Frederic Vasseur thinks there could be second Bahrain and Abu Dhabi grands prix at the end of the season.
"Bahrain and Abu Dhabi are likely to take place twice in late autumn, but other than that it is like reading coffee grounds," he told Blick newspaper.
"I am reading now that Beijing is closing part of the city because of corona and at the same time Shanghai is offering itself for two Chinese races." (GMM)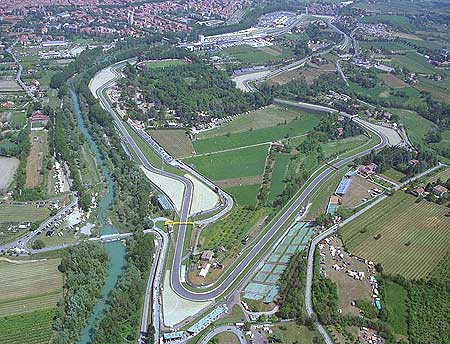 Imola from the air
06/12/20 (GMM) Imola has boosted its chances of securing a shock return to the F1 calendar in 2020.
F1 sporting boss Ross Brawn admits that a "contingency" is being put in place in case more current grand prix hosts are unable to reorganize their races amid the pandemic.
"I think Bahrain and Abu Dhabi will be the backstop of the season from what we can see at the moment," he said. "That gives us 10. We'll find at least five or six good races in the middle."
La Gazzetta dello Sport reveals that former San Marino GP host Imola may be part of that contingency, as it has carried out works requested by the FIA for so-called Grade 1 license approval.
It is a timely move, making the track in Italy eligible to host a race this year.
"With the homologation we are also in a position to be able to host a Formula 1 race, with our circuit meeting all the parameters required by the FIA," said Imola president Uberto Selvatico Estense.
"We hope that this dream can become a reality," he added.
Imola Press Release
An important result has been achieved by Formula Imola and the International Circuit Enzo and Dino Ferrari . Following the realization of the interventions, which have conformed the track layout to the highest quality and safety standards, FIA ​​(International Automobile Federation) has sent to Formula Imola the renewal of the Grade 1 license of the International Circuit Enzo and Dino Ferrari.
By virtue of this renewal, which consequently provides the possibility of organizing high level races, Imola's circuit is confirmed once again at the top of the international motor activity, ready to face new challenges as is the tradition of the Imola circuit.
Uberto Selvatico Estense (Formula Imola Chairman): "With the renewal of the license we are in the condition to host also a F1 Grand Prix, having all the standards requested by FIA. We hope that such dream becomes true with the teamwork of the Institutions and Territory".
02/24/20 (GMM) Italy's automobile club Aci says it will support Imola and Mugello as the circuits bid to replace the postponed 2020 Chinese GP.
It was already known that Imola had put its hand up to replace Shanghai amid the coronavirus crisis, but now it emerges that Ferrari-owned Mugello is also keen.
"To hold a grand prix in Mugello would be a great opportunity to be on the international stage," said Federico Ignesti, mayor of the Scarperia e San Piero region.
Angelo Sticchi Damiani, who is president of Italy's automobile club Aci, told Tuttomotoriweb.com: "Imola and Mugello have come forward with legitimate aspirations.
"It seems difficult to me that a Formula 1 race can be organized between now and April on tracks that have not hosted it recently, but the Aci will do everything we can to ensure it happens if the conditions are met," he added.
02/17/20 (GMM) Imola has put itself forward as a potential substitute for the postponed Chinese GP this April.
The former F1 venue has admitted for some time that it would like to return to the calendar, and sees the coronavirus crisis as a potential opening.
"We have indeed submitted an application to the FIA and the F1 organisation to replace the Chinese GP," Imola director Roberto Marazzi told the Dutch source Racingnews365.
"We have not yet received a response. I expect it is difficult to get everything arranged."
The last F1 race at Imola, held at the Autodromo Internazionale Enzo e Dino Ferrari, was the San Marino GP in 2006.