Nashville Superspeedway to host Cup race in 2021 (Update)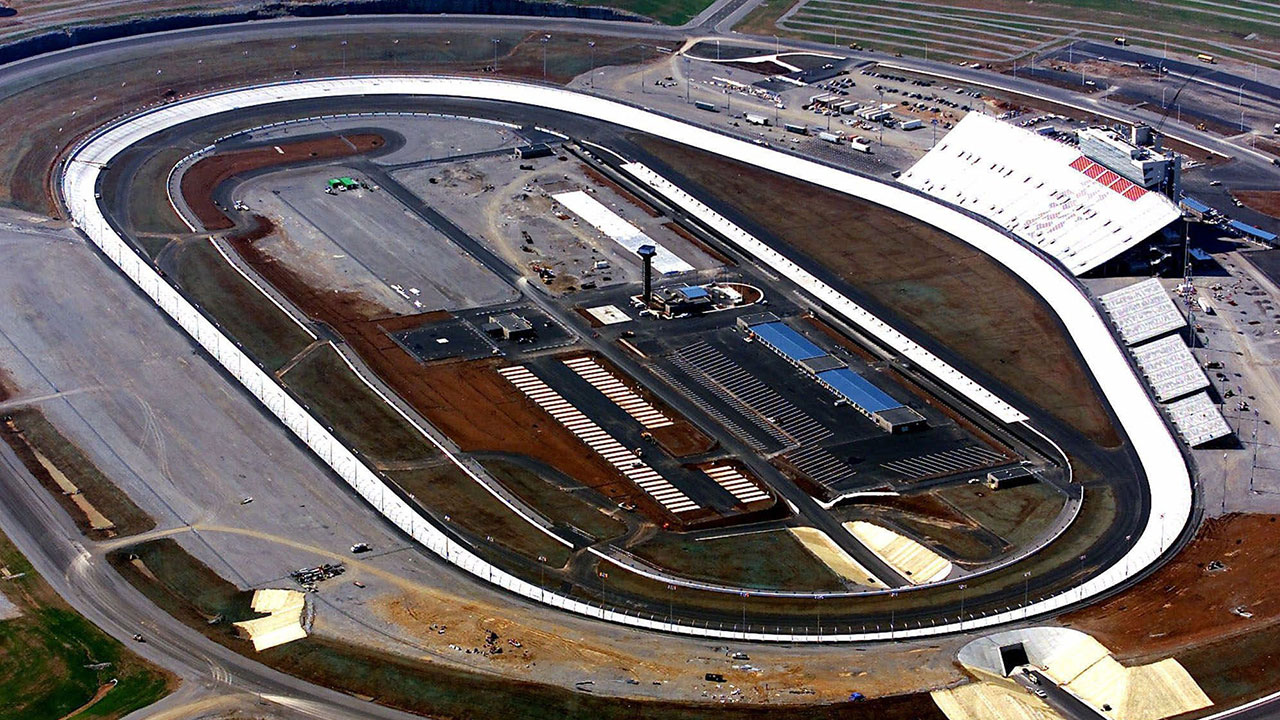 The track is all concrete and once hosted IndyCar races
UPDATE This rumor is upgraded to 'fact' today. It's official. Nashville Superspeedway will hold a Cup race for the first time next season, ending NASCAR's decade-long absence from the track. The Nashville track is owned by Dover Motorsports, Inc., which has held Cup race weekends each year since 1969.
Dover will give up one of its dates and move it to Nashville for an expected late June 2021 race weekend.
"Especially after the awards banquet, it was, how do we get to Nashville as soon as we possibly can?" Dover CEO Mike Tatoian told The Associated Press. "It made it a fairly easy discussion that it was through Dover Motorsports."
The 1.33-mile concrete track was built in 2001 by Dover Motorsports and hosted NASCAR and IndyCar events until 2011. The track is situated on approximately 1,000 acres just outside Nashville, and currently has 25,000 permanent grandstand seats and lights for night racing.
There's plenty of work ahead: Tatoian said giving the track a modern makeover would cost at least $8 million to $10 million and he'd like to fit capacity at the 25,000-50,000 mark.
He also expected to hire a full-time staff that will operate independently of Dover. NASCAR eyed a date of June 20, 2021.
"The thought at the time 20-something years ago was that if NASCAR was going to have an expansion, which at the time was the right time to be thinking, we wanted to claim those markets," Tatoian said. "It didn't happen. It just never lended itself to move one of our races at that time. So in 2011, after 10 or 11 years of operating, we decided it was time to shutter the operation. But we held onto it, fortuitously, just in case there was ever an opportunity in the future to do what we're doing now."
Dover, the site of two NASCAR weekends each year since 1971, was scheduled to hold a race in May this season until the coronavirus pandemic forced a postponement. Dover is expected to run Cup races on Aug. 22 and 23.
"It looks more and more like we'll be hosting a doubleheader," Tatoian said. "That's a strong scenario and that's what we're focused on."
06/03/20 NASCAR will race at Nashville Superspeedway in 2021, according to multiple reports Tuesday night.
The Tennessean reported that a "tentative" date of June 20, 2021 has been set for the Cup Series race at Nashville Superspeedway in Lebanon, Tennessee.
The Nashville race will come from one of Dover International Speedway's two race dates, according to The Associated Press.
Such a move likely means that Speedway Motorsports' efforts to bring NASCAR back to Fairgrounds Speedway in Nashville will not take place in 2021.
Nashville Superspeedway, a 1.333-mile oval, is owned by Dover Motorsports, which also owns Dover International Speedway. The track hosted Xfinity and Gander RV & Outdoors Series races from 2001-11.