How Ford 3-D Prints 2020 Mustang GT500 Parts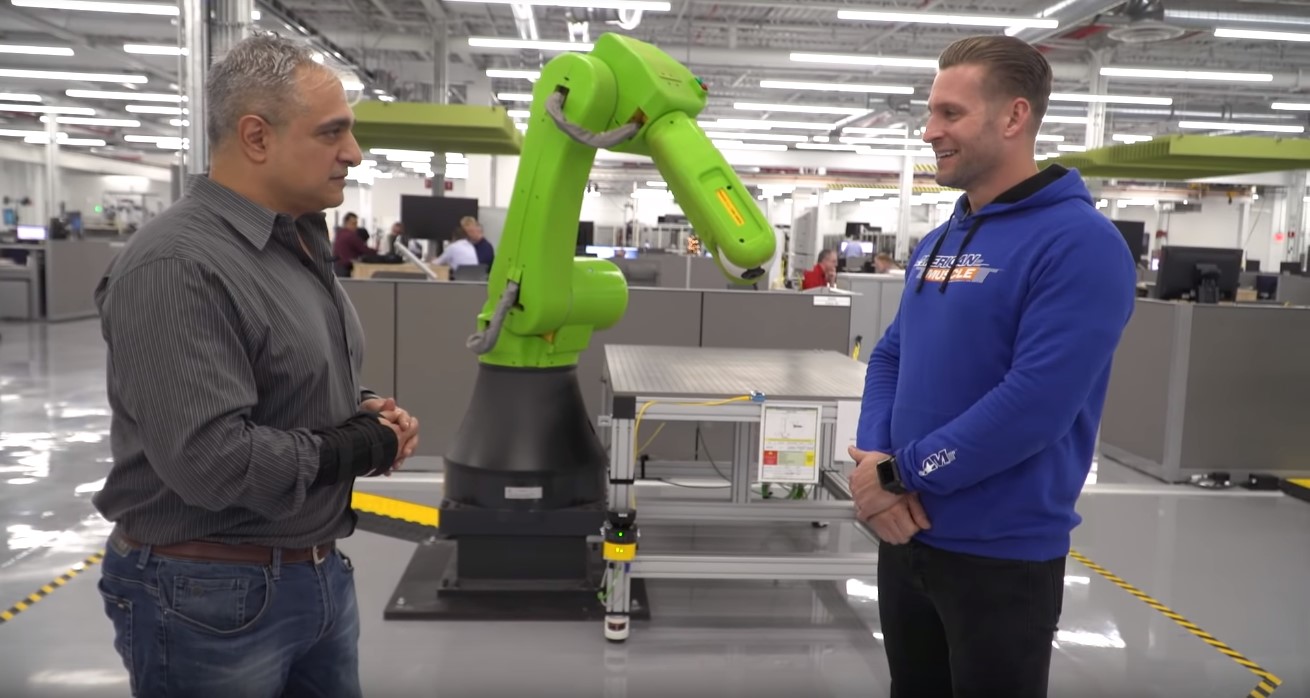 Harry Kekedjian, Ford's Advanced controls and digital factory manager with Justin Dugan
American Muscle's (AM) Justin Dugan recently visited Ford's new $45 million advanced manufacturing facility to hang out with some robots and see how Ford 3-D prints parts and tools for their upcoming model line.
While checking out the sites, Justin takes some time to meet with and interview Chief Engineer Mike Mikula, Technical Leader Harold Sears, Technical Expert Marty Smets, and Digital Factory Manager Harry Kekedjian.
The team at Ford's Advanced Manufacturing Facility use emerging technologies as a practical solution to solve challenges at the facility, make vehicles safer and more efficient, while staying competitive to hold Ford Motor Company's spot as a leader in manufacturing.
From additive manufacturing, aka 3-D printing, to augmented and virtual reality, Justin gets the inside scoop on how Ford uses robots to expand the capability of their manufacturing processes.
Even though the new 2019 GT500 isn't revealed in its entirety until January 14, 2019, you will get to see a few bits and pieces in this episode of AM's Mustang News.
[adinserter name="GOOGLE AD"]