Rating the Johnson and Alonso Car Swap in Bahrain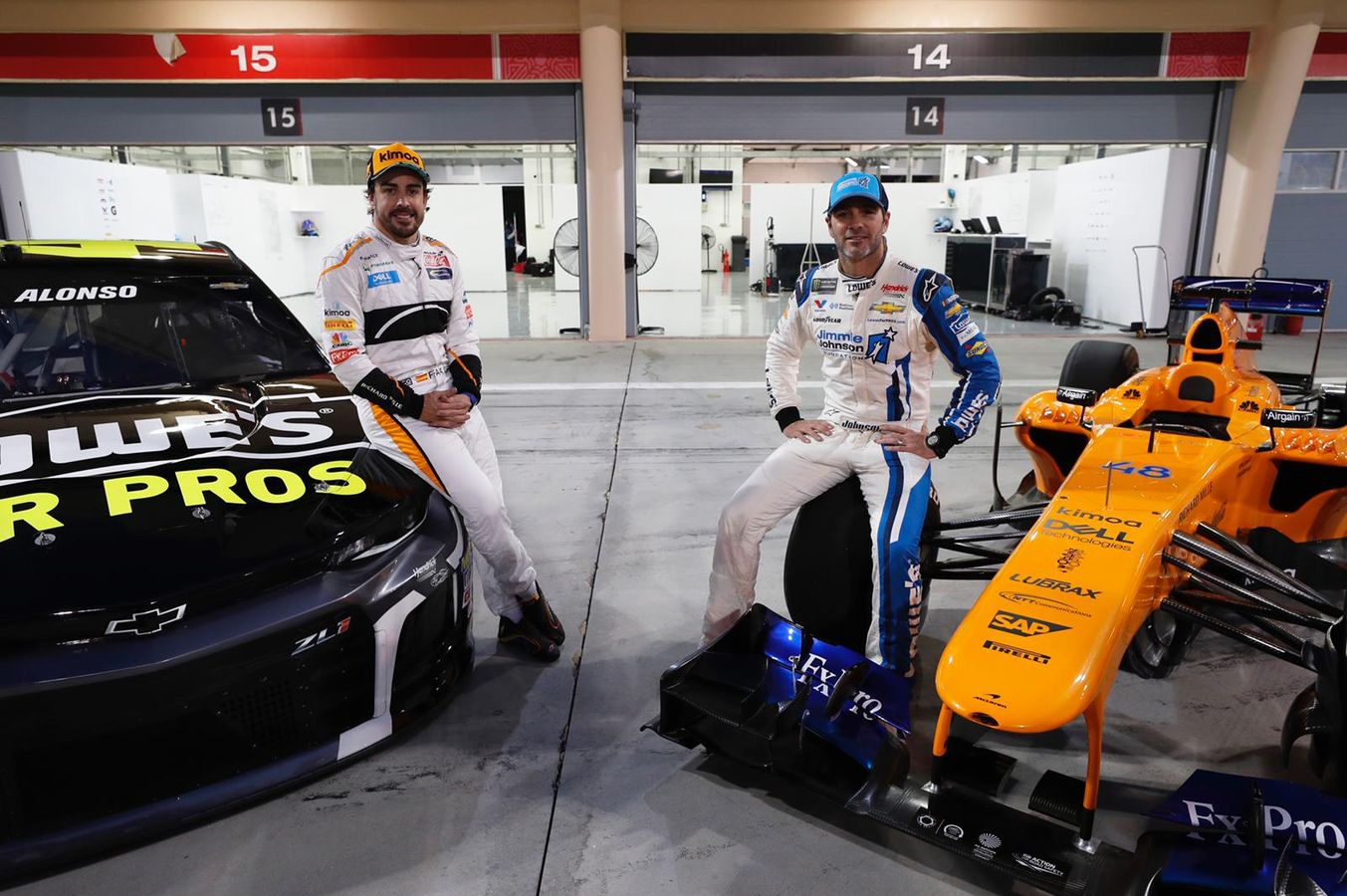 Jimmie Johnson and Fernando Alonso were the latest two to swap race cars
If you are a car enthusiast, then you might have swapped cars with your pals a number of times. It seems the trend is also seen in the racing track. Once in a few years, NASCAR and Formula One drivers seem always to have a curiosity to try out each others racing cars. If you are into tropicana sportsbook, read on!
So, what have been the best race swaps till now? We will take a look at it below.
The Top Race Car Swaps in recent memory
Here is a look at some notable race cars swaps that have happened recently.
Juan Pablo Montoya and Jeff Gordon.
On June 11, 2003, Juan Pablo Montoya and Jeff Gordon decided to cause a stir when they swapped race cars. Montoya took over the Chevrolet of the four times Winston Cup Champion. On the other hand, Gordon was behind the wheel of the Williams F1 BMW FW25. They both took turns driving each other's cars.
Fans were treated to a free spectacle of the rare event. And it seems that Montoya liked driving in NASCAR that he ended up joining them a few years later.
Lewis Hamilton and Tony Stewart.
Then once again in 2011, on a wet and cold Watkins Glen road course five times world champion Lewis Hamilton and NASCAR driver Tony Stewart swapped cars. This was the first time that Hamilton was taking the wheel behind a NASCAR stock car. He tried Stewart's No. 14 Mobil 1/Office Depot Chevrolet Impala, while Stewart tried a McLaren MP4-23.
Both of them agreed that it was an opportunity of a lifetime. Luckily both of them had fun which was a bit different from their normal days at the racing tracks.
Jimmie Johnson and Fernando Alonso.
Thank goodness that 2018 is not ending without a car swap. Fans were in need of something new. Jimmie Johnson and Fernando Alonso decided to swap their racing cars. However, this time it did not happen in the US but all the way in Bahrain. This was due to Alonso's last F1 race.
They both pitched the idea to one another in January. However, things happened in November. Johnson handed over his Hendrick Motorsports Chevrolet Camaro which traveled by sea to the Bahrain Grand Prix's Sakhir Circuit. Alonso, on the other hand, gave his several year old McLaren MCL33 to Johnson.
Alonso has been sampling a lot of cars lately. For instance last year he had a run in the Indy 500. This year he has had a run in two cars; Daytona 24 in an LMP2 car and at LeMans in the Toyota LMP1-H car.
The F1/NASCAR car swap was a pretty good deal for both of them. Johnson described the MCL33 as mind-blowing in acceleration and braking. On the other hand, Alonso was impressed by the V8 engine power and steel brakes.
These car swaps are always with a NASCAR and F1 driver. When will IndyCar get in on the action?
Who will be next?
[adinserter name="GOOGLE AD"]