Grid set for the 4 Hours of Fuji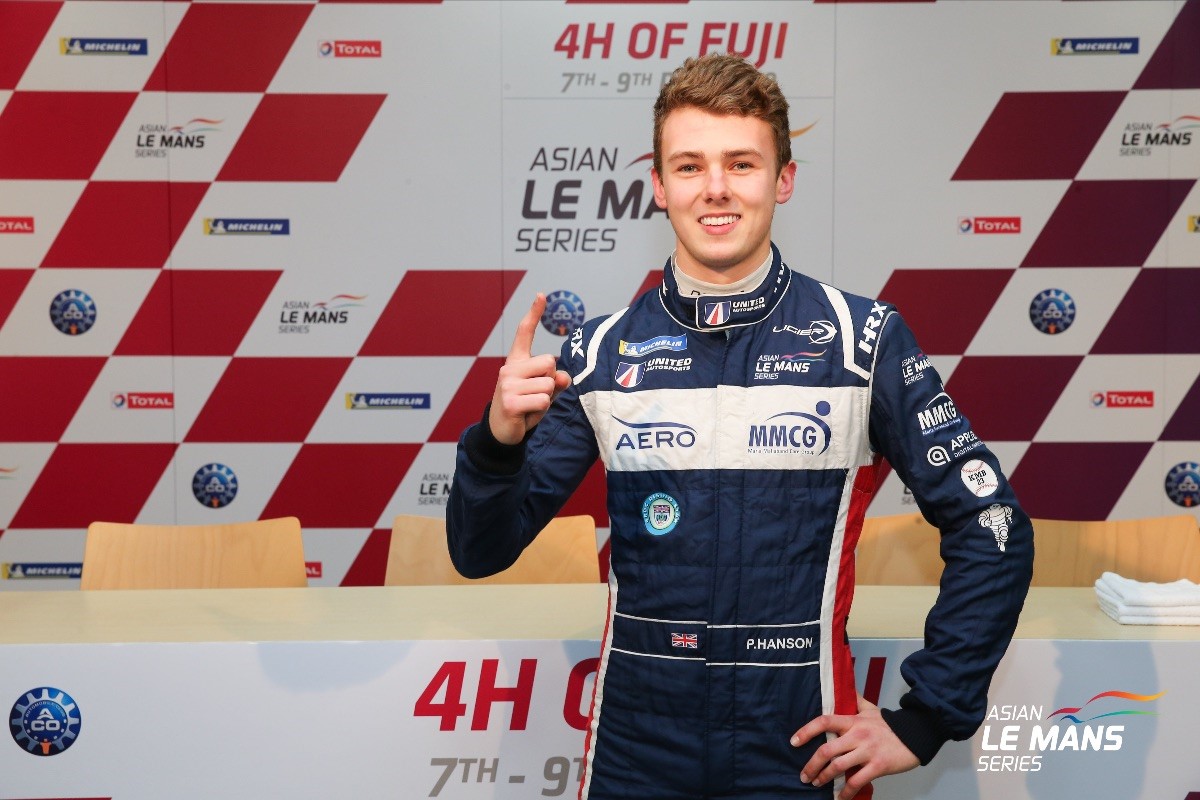 Phil Hanson on overall pole
2016/17 LMP3 Asian Le Mans Series drivers champions Phil Hanson and Nigel Moore have claimed pole positon in their respective classes ahead of the 4 Hours of Fuji.
Pole Position – by class:
LMP2: Philip Hanson #22 United Autosports Ligier JS P2 Nissan
/ LMP2 Am Trophy: Guy Cosmo #23 United Autosports Ligier JS P2 Nissan
LMP3: Nigel Moore #65 Viper Niza Racing Ligier JS P3
GT: James Calado #11 Car Guy Ferrari 488 GT3
/ GT Am: Max Wiser #66 Audi R8 LMS
Leading the field away will be first time pole sitter Phil Hanson in the #22 United Autosports Ligier JS P2 Nissan. Alongside him will be the #24 Algarve Pro Racing Ligier JS P2 Judd, with Andrea Pizzitola. Starting in 3rd place will be the #8 Sprit of Race Ligier JS P2. Alexander West will start the race 3rd after Pipo Derani set the third fastest time in qualifying.
[adinserter name="GOOGLE AD"]In LMP2 Am, it was the Class winner from the opening round, the #23 United Autosports Ligier JS P2 with Guy Cosmo that set the fastest time in qualifying.
Phil's 2016/17 Asian Le Mans Series LMP3 team mate, Nigel Moore, claimed pole position for the LMP3 class in the #65 Ligier JS P3 from Malaysian team Viper Niza Racing.
Starting just behind Nigel will be the United Autosports #2 Ligier JS P3 after Garett Grist set the second quickest time in the LMP3 class. Third fastest in the sister United Autosports #3 Ligier JS P3 LMP3 class with Kay van Berlo Ligier behind the wheel.
In the GT class it will be home town heros Car Guy that will start from pole postion for the 4 Hours of Fuji in their bright yellow Ferrari 488 GT3. The team is based just metres from the circuit and are hoping for a home ground advantage. Behind the wheel of the Car Guy entry was Ferrari factory driver James Calado, and it was his FIA WEC team mate Alessandro Pier Guidi who finished second in the Spirit of Race Ferrari 488 GT3.
Starting 3rdin class will be the #88 Tian Shi Racing Team Audi LMS after Dries Vanthoor set the third quickest time in the session. Max Wiser was 4thfastest, and will start as the quickest GT Am entry in the sister Tian Shi Audi.
For TF Sport, they approached the session differently by allowing their gentleman driver Ivor Dunbar who missed the opening round of the season to have extra time in the car ahead of tomorrows race. They will start 5thin the GT Class.
Full qualifying results can be found here.
Driver quotes: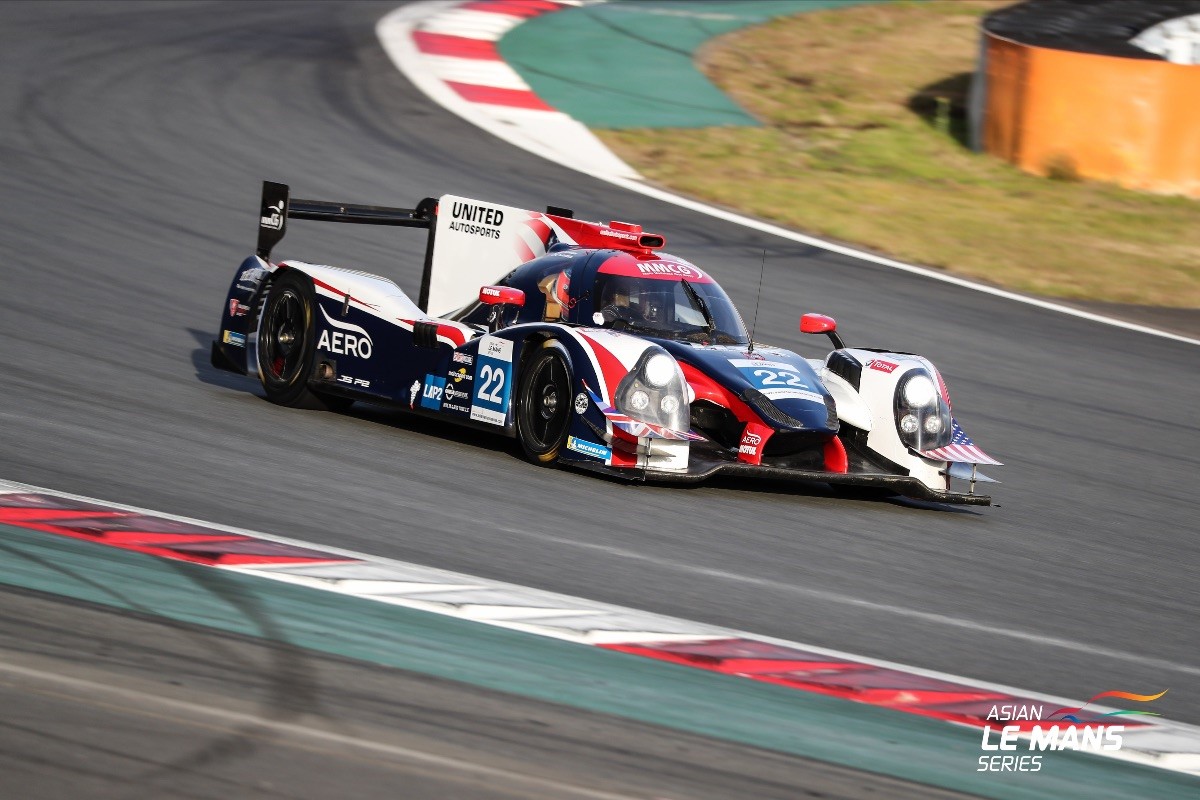 Pole winning #22 United Autosports car
#22 Phil Hanson – Qualifying went as well as we could have hoped. It is nice to finally get pole after I gave it away in Shanghai. I've learned from my mistakes, and it really happy it came all together. I think we have had a quick car throughout the testing, and I think we have also done a lot of work towards having a quick car in the race, so I am really looking forward to it.
#23 Guy Cosmo – Session went well, there is more to find out there. Adjusting to the P2 car, after a number of years of not racing prototypes, we did it last year, and it went well, but this is a new endeavour, and we are finding more speed every lap. Of course, had a second crack at it, with another set of tyres, had a big lock up on my first flyer. Although I went quicker, I kind of ruined my chances of making a big gain. But looking for a solid run tomorrow, it is going to be a very, very competitive race.
#65 Nigel Moore – Session didn't go too badly, we didn't do a qualy sim all weekend, so it was the first time out on new tyres. I had a little lock up on the first set, so once we got a feel for them, we came in and another lot on. In a half decent lap together, struggled with the car a little bit, but considering the time we did, I was really, really happy. As for the race, we are in the strongest position for sure.
#11 James Calado – I think the session was good, we got pole position. I am very happy for the team, Car Guy, because they really wanted it as a Japanese team, to get pole position, for their home race. I made a mistake in the first stint, and then we went on new tyres. The temperatures had dropped a lot, and it was quite tough out there in terms of grip level, but I am looking forward to the race. From pole it is always an advantage, but it is a long race. I think we have a good line-up to get a good result.
#66 Max Wiser – We finished our qualifying session, it has been good for us, we are trying some set up changes to make the car more comfortable for the two gentleman, which is the most important thing for us. We got fourth place overall, not very far from the other Audi, the Ferrari here is very quick. It will be a nice race, we will try our best to get overall podium, we will see.