DTM opening rounds in jeopardy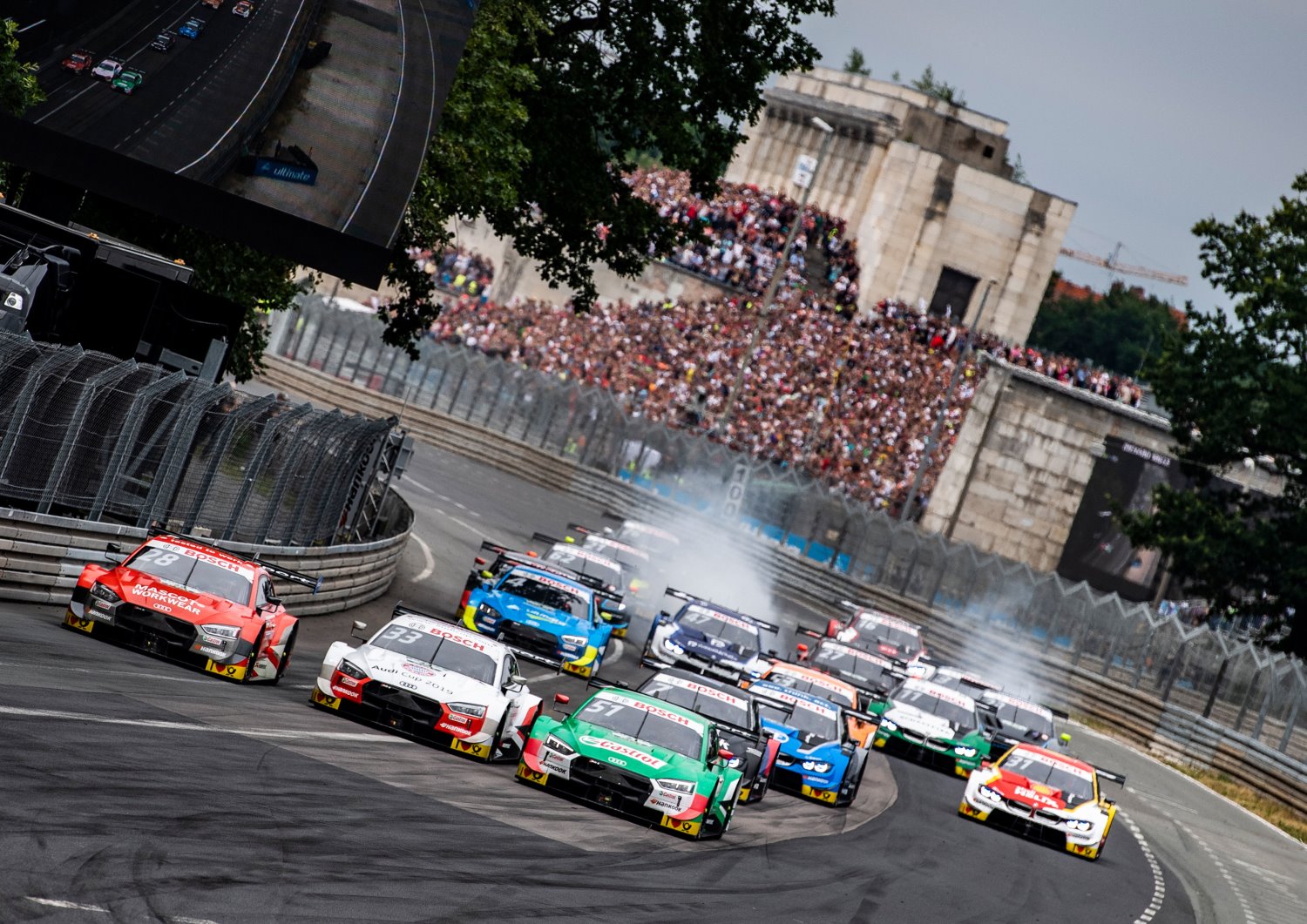 DTM action at Norisring
The opening rounds of the 2020 DTM calendar have been placed in jeopardy in the wake of government decisions in both Germany and Belgium to ban all mass gatherings in their respective countries until the end of August.
Belgian Prime Minister Sophie Wilmès and German chancellor Angela Merkel both announced on Wednesday that they would be taking these measures to combat the ongoing COVID-19 pandemic.
The Norisring is currently slated to host the season opener on July 11-12. The circuit is located in the province of Bavaria, which has seen the worst of the COVID-19 outbreak in Germany.
The following round at Zolder, held on August 8-9, is now also a question mark. Formula One, DTM and the FIA World Endurance Championship all have major events scheduled in Belgium, but no decision has been made on either of those. The SRO's 24 Hours of Spa-Francorchamps, which was due to be held mere weeks before the Zolder DTM round, has already been postponed.
If both the Norisring and Zolder rounds were not to take place, the DTM season would likely kick off at the Igora Drive facility in St. Petersburg, Russia on August 1-2. Brands Hatch would then host the second round on August 22-23.
Recent Wishful thinking Calendar
The DTM umbrella organisation ITR has restructured the 2020 DTM calendar in an effort to accommodate all 10 rounds of this year's series in the wake of the global spread of the coronavirus.
The 2020 DTM was initially due to commence at Belgium's Circuit Zolder on April 24-26, with race weekends following at Lausitzring, Russia's Igora Drive, Anderstorp in Sweden, and Italy's Autodromo Monza.
While the situation remains dynamic, the season is slated to begin at Germany's Norisring (July 10-12) and conclude at Monza on November 13-15.
July 10-12 Norisring (GER)
Jul 31/Aug 1 Igora Drive St. Petersburg (RUS) or Scandinavian Raceway Anderstorp (SWE)**
Aug 7-9 Circuit Zolder (BEL)
Aug 22-23 Brands Hatch Circuit (GBR)
Sept 4-6 TT Circuit Assen (NED)
Sept 11-13 Nürburgring (GER)
Oct 2-4 Igora Drive St. Petersburg (RUS) or Scandinavian Raceway Anderstorp (SWE)**
Oct 16-18 Lausitzring (GER)
Nov 6-8 Hockenheimring Baden-Württemberg (GER)
Nov 13-15 Autodromo Nazionale Monza (ITA)
* Subject to FIA approval
** Decision on which venue will get which date in due course.