Perez can't believe how fast his pink Mercedes is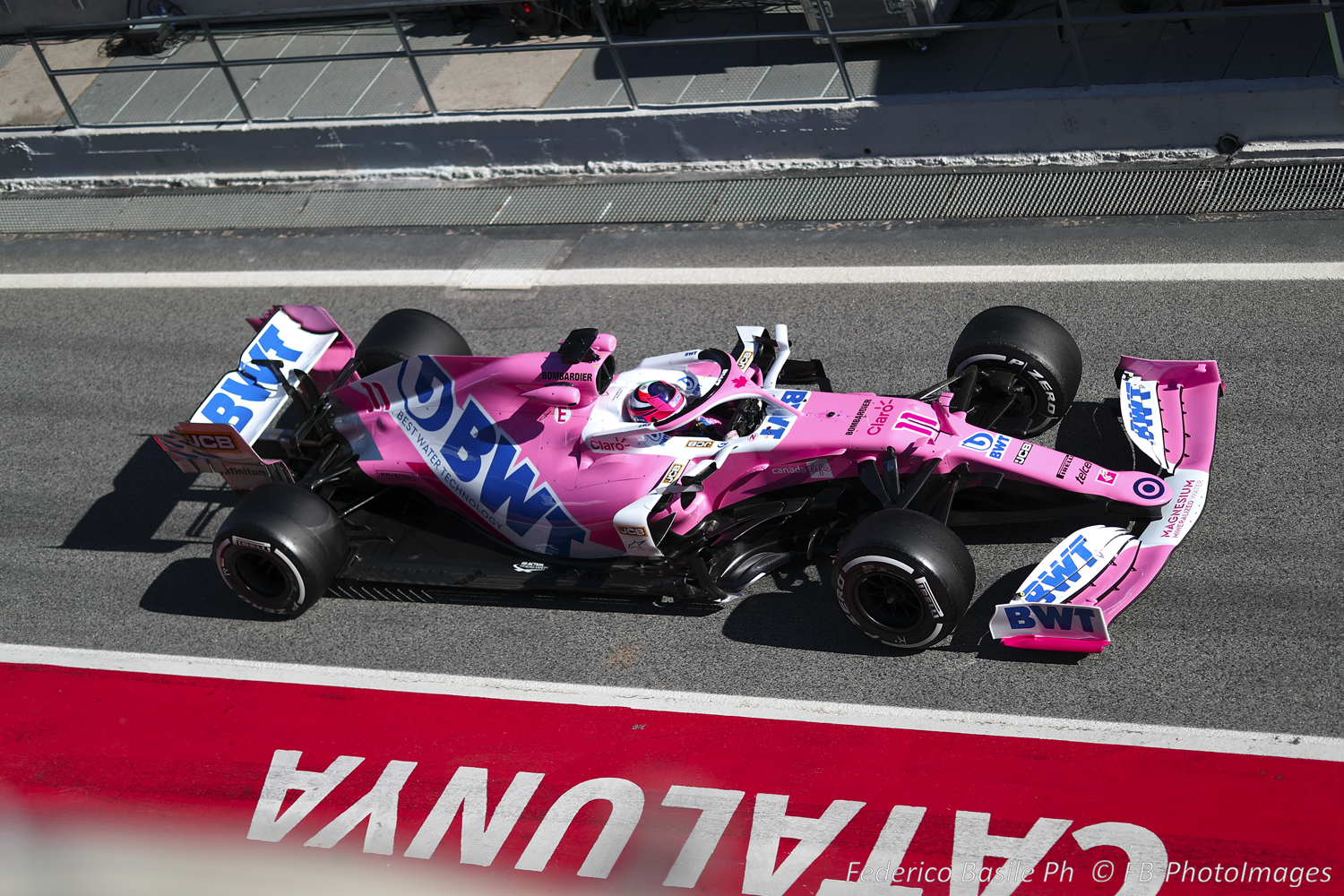 Sergio Perez cannot believe how fast his pink Mercedes is. Most people in F1 believe that Billionaire Lawrence Stroll paid Mercedes for the CADD drawings of last year's Mercedes. Perez now understands how Lewis Hamilton wins so many races
Over the winter the Racing Point team copied last year's Mercedes to the point it appears to be almost a 100% exact copy.
They call the car the RP20 but everyone else calls it the pink Mercedes and Sergio Perez has already said how formidable a machine it was proving to be. On Formula 1's latest Instagram live, he didn't hold back in his praise of the 2020 cars, which he reckons will smash all lap records when racing resumes.
"We are driving the fastest cars in the history of Formula 1," he said. "You cannot imagine the speeds that we do in fast corners.
"It's nothing close to previous years. The qualifying laps are going to be amazing. We are going to be breaking all lap records this year with the generation of cars we have, they're simply the best cars," he said.
"The other day, I had a call with Otmar [Szafnauer, Racing Point Team Principal] and also with Tom [McCullough], our chief engineer, and I was telling them 'you know, for the first time in our careers, we have a competitive car'."
"We obviously don't know how competitive it [the RP20] is, but we know it's quite encouraging," he added.
"Going to Melbourne in that sense, [with] all the preparation we'd all done, knowing that we had a good car underneath us was very painful, very painful that the race was cancelled.
"But it's a painful time for everybody. We just have to stay united," he concluded.