McLaren to sack Vandoorne? (4th Update)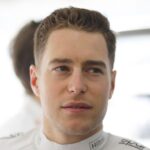 Will Stoffel Vandoorne join teammate Alonso in IndyCar?
UPDATE This rumor is upgraded to 'fact' with today's announcement.
08/25/18 This rumor is upgraded to 'strong' today.
(GMM) McLaren has hinted that there might not be a seat for Stoffel Vandoorne for much longer.
In fact, it is rumored the Belgian could be a victim of a forthcoming driver shakeup.
Lance Stroll is expected to join his billionaire father at Racing Point Force India within weeks — either in a few days at Monza or more likely for Singapore.
It would mean Robert Kubica steps up to the Williams race seat.
"If I didn't believe I could race again, I would not have signed and Williams would not have signed me," the team's Polish reserve driver said at Spa.
Stroll would oust Esteban Ocon at Force India, with the Frenchman tipped to be snapped up by McLaren. Vandoorne would be the obvious victim of that transaction, particularly as he was dead last in practice for his home Belgian grand prix.
But Vandoorne says he isn't being given a fair chance to shine.
"I am very frustrated," he said after practice at Spa.
"I had problems all day long. First the brakes, then the engine, then the floor. My DRS didn't work. Frankly it's not the ideal preparation.
"I know the team expects a lot from me, but it's up to them to give me a car that doesn't break. How do they want me to prepare for the race normally?
"I just don't know why it only happens on my car," Vandoorne added.
Vandoorne, 26, was once a highly promising junior driver, but it appears McLaren's patience may have run out.
"Stoffel is a talented driver with excellent team spirit and we sincerely haven't picked our second driver yet," sporting boss Gil de Ferran told RTBF broadcaster.
"I think Stoffel needs to focus on every race weekend to get the maximum points for the team. Should he be more aggressive? I don't think so because every driver is different.
"We're trying to help him but a situation like Stoffel's is inherent to motor sport. In F1, there are only 20 seats, it's part of the game. I don't speculate on what may or may not happen," de Ferran added.
08/21/18 (GMM) Stoffel Vandoorne's manager has dismissed speculation the Belgian is set to be ousted by McLaren.
Amid rumors the British team wants to sign Lando Norris to be Carlos Sainz's teammate next year, it is whispered that Vandoorne could be ousted as soon as the forthcoming grands prix in 2018.
However, McLaren has confirmed that Vandoorne will be driving at his home race at Spa this weekend.
And his manager Alessandro Alunni Bravi told La Derniere Heure newspaper: "Stoffel will drive in Spa and until the end of the season. There's no doubt about that."
However, McLaren junior and GP2 frontrunner Norris appears to be a definite contender for the vacant 2019 seat.
This weekend at Spa, he will take over Fernando Alonso's car in Friday morning practice.
"We will be taking a strategic view race-by-race at where else this might be beneficial for us over the coming grands prix," said new sporting director Gil de Ferran.
07/31/18 (GMM) Stoffel Vandoorne says he is "very confident" he will still be a McLaren driver in four weeks' time.
In Hungary, a rumor did the rounds that the British team will oust Vandoorne ahead of his home race at Spa-Francorchamps, replacing him with Lando Norris.
Asked if that is a possibility, La Derniere Heure quotes McLaren boss Zak Brown as answering: "Very unlikely."
But when asked to rule it out, Brown merely repeated: "It's very unlikely."
He said McLaren is supporting Vandoorne both "morally and technically", including by "agreeing" to give him a new chassis to use in Hungary.
Brown also said the team will "speak to other drivers" about the future, which is "normal at this time of the season".
So when asked if he is sure he will still have a McLaren seat for his home grand prix in Belgium late next month, Vandoorne answered: "Yes, I am very confident.
"After two bad grands prix, everything is bad, but after a good race you're a God. That's formula one," he said.
07/30/18 (GMM) The driver 'silly season' is racing on.
In Hungary, rumors continued to gain strength that Carlos Sainz will be ousted by Renault, and replaced for 2019 by Esteban Ocon.
Boss Cyril Abiteboul says a decision will be announced "after the break".
"We have not signed anything or committed ourselves to anyone," he told Movistar.
"We have good options and one of them is that Carlos stays with us."
If Sainz Jr. is ousted, the Spaniard's best option seems to be McLaren.
The British team may in fact have two available cockpits for 2019, with Fernando Alonso eyeing Indycar and Stoffel Vandoorne notably struggling.
In fact, one rumor is that Vandoorne could be ousted even before his home race in Belgium next month, and replaced by Lando Norris from Spa.
Asked if that is possible, McLaren boss Zak Brown told Het Laatste Nieuws: "Highly unlikely."
But he didn't deny that Sainz Jr. is on the shortlist for 2019.
"The reality is that we have two seats and it's our job to put the best possible drivers in them. I've already said that Carlos is a great racing driver," said Brown.
He also backed Vandoorne, who has struggled to perform alongside Alonso.
"We would like to see him beat his teammate. But all the drivers Fernando has competed against have been beaten by him. So there's nothing to be ashamed of.
"I would not say we are disappointed with Stoffel because we know that we are in a very difficult situation and this year we do not have a good car," Brown said.