Buenos Aires eyes IndyCar race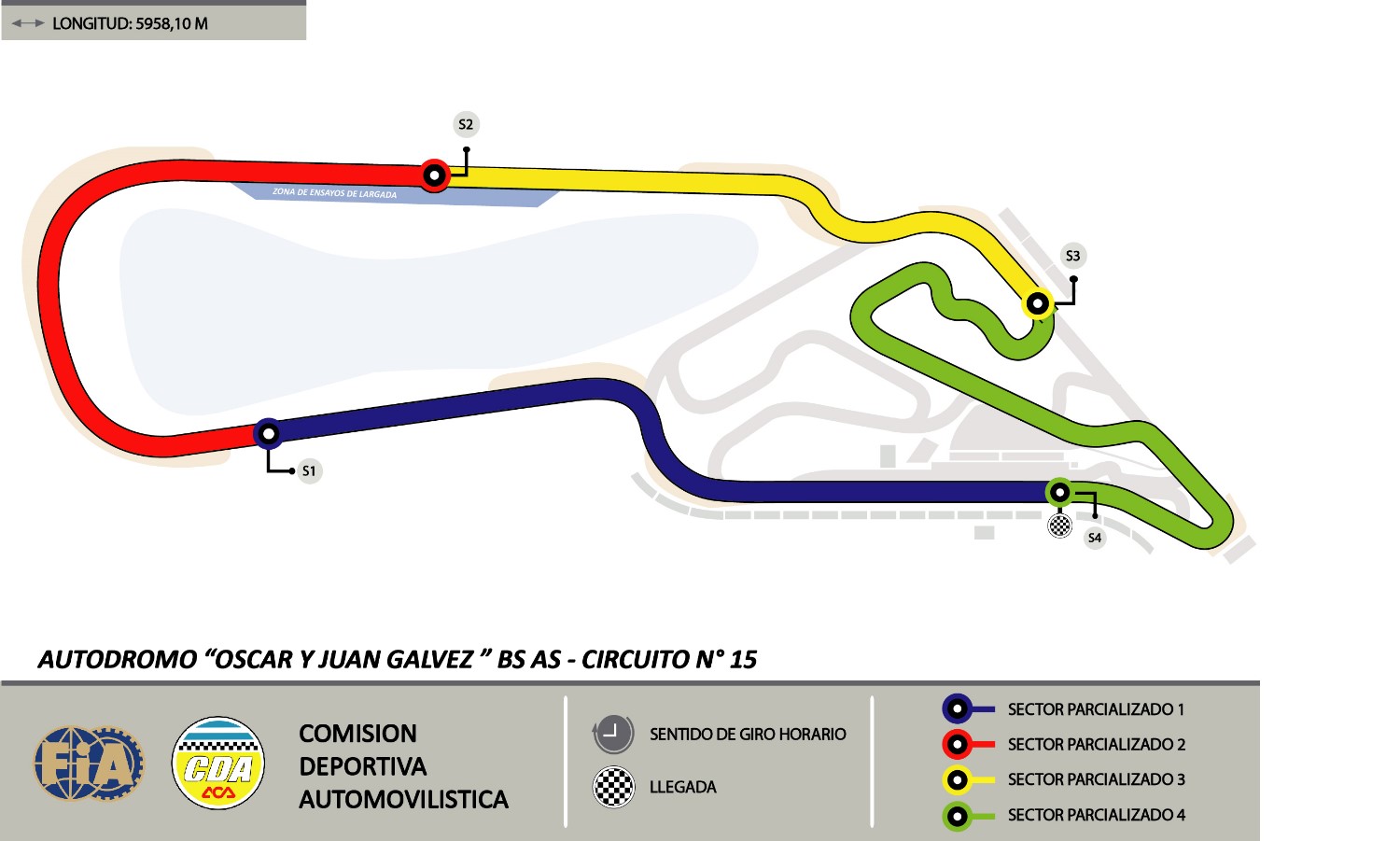 Buenos Aires Autodrome
Rumor has it that the Government of the City of Buenos Aires (GCBA) is evaluating the possibility of IndyCar running at the "Oscar and Juan Galvez" Autodrome.
Although the steps have already begun, the race could be in 2020 and would be part of IndyCar's international expansion that includes Mexico and Australia. It is expected that people linked to IndyCar visited the circuit to inspect the Buenos Aires circuit, which would have to meet FIA ​​Grade 2 homologation, and choose the variant in which it would run.
The 20 Formula One Argentine Grand Prix races were held in the Autódromo between 1953 and 1998. Formula One used a number of different configurations—the No.2 circuit was used from 1954–1960, the No.9 circuit was used from 1971–1973.
There are various track configurations. IndyCar will likely choose layout #7. At 1.61 miles it's almost an oval
The very fast No.15 layout was used from 1974–1981 which added 2 long straights and a long third corner between the two straights often taken in top gear totally flat out, which provided an exciting view for spectators, especially when the cars exited the third corner often on the brink of spinning off or crashing at 305 km/h.
Going through that section, the cars were flat out for 40 seconds.
The Argentine Grand Prix was dropped from the 1982 calendar because of Argentina's invasion of the Falkland Islands and Carlos Reutemann's sudden retirement after the 1982 Brazilian Grand Prix.
The twisty No.6 configuration was used from 1995–1998, but that version of the circuit was not popular with Formula One, and after the 1998 race there was no money for the race to be held and it was dropped.
The last time IndyCars races in Buenos Aires was on February 28, 1971 in the Rafaela's 300 miler on the legendary Santa Fe oval, both 150-mile heats being won by Al Unser Sr. Note the crowd.